Steve, KL7SB will be active again from Rarotonga Island (IOTA OC-013), South Cook Islands, 8 - 18 October 2017 as E51RAT.
He will operate on 160 - 10m.
QSL via NI5DX direct, LOTW.
Ads for direct QSL:
WILLIAM M LOESCHMAN, 717 MILTON, ANGLETON, TX, 77515, USA.
Rarotonga Island an important part of Cooks Island
Cooks Islands don't require any special introduction, as it's included in one of the most popular island countries of this world. It is situated in Southern Pacific Ocean and consists mainly of fifteen smaller islets that are known for extending over an area of 92.7 sq mi. Interesting point to mention here is that New Zealand is held responsible for foreign related affairs and defense matters of this region, but recently this island country has taken a bold step and now follows a liberated policy as far as foreign matters are concerned. The people who live here are regarded as New Zealand's citizens, but they have unique nationality of being inhabitants of Cooks Island and this privilege is not enjoyed by people living in other parts of New Zealand. Tourists have developed a special attraction towards this region because of this reason tourism now acts as a strong pillar for economy.
Whenever Cooks Islands are discussed term Rarotonga Island comes into special consideration because it's one of the most famous islets, which is included in this country. The main highlight associated with this islet is that its regarded as most densely populated islet of the group as data, which was collected in year 2011 indicated towards point that 13,095 individuals live here. Another point, which provides very high value to this islet, is presence of international airport and buildings of parliament this indicates that foreign traffic as well as important government, decisions are made here.
If it is said that Rarotonga Island is a well known and highly appreciated tourist destination, then this will be a very true statement. Avarua is regarded as capital of Cooks Islands so it possesses a strong significance and value that can't be ignored.
Geographical aspects
The islet is noted for covering 67.19 kilometer squares of land that is standing upon 4500 m above floor of ocean. Name of highest peak that is found of islet is Te Manga that is 658 meter above level of sea. Lagoon is known for surrounding Rarotonga Island. This lagoon is not considered compatible for water sporting and swimming so this point should always be kept in mind by tourists and locals. Interesting point is that towards south eastern part lagoon is deep and wide because of this reason that area is used for boating, swimming and other related concepts. Considering interior of islet is will not at all be wrong to highlight that this part is dominated by peaks of volcanoes that are eroded. Roads are paved also unpaved and extend reach of locals also tourists towards different valleys. This region of islet is not densely populated and main reason present behind is lacking of a decent infrastructure. However, the islet's natural beauty is a great source of attracting structure and governing bodies are working of different aspects for facilitating tourists as this sector has huge potential.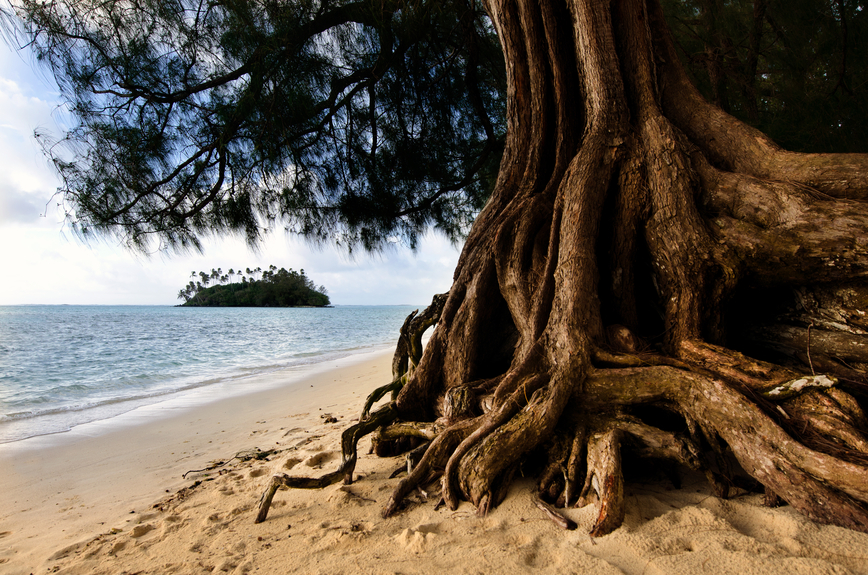 Climatic conditions associated with Rarotonga Island
This area shows decent climatic variations throughout the year and this range from 18 degree centigrade to 28 degree centigrade during winters however range is between 21 degree centigrade and 29 degree centigrade during summers. It can be said that pleasant climatic conditions prevail here. You are not going face temperature extremes or intense humidity, but yes rains are frequent developments.
The presence of higher inland mountains is responsible for maintaining Rarotonga Island in a wet condition. The most compatible time for visiting this region is from September and October Climatic conditions are pretty decent during this time period. March to April is also a good time as they arrive after passage of season of cyclones so sunny conditions prevail. Wet season can be a bit irritating and it prevails from December to March and every month about 25 centimeters of rainfall is noted. Cyclones rule during this period in a decade 2 to 3 cyclones visit this region. However, in year 2005 during a period of 5 weeks 5 cyclones passed through this islet and it's an indication that in coming future predicting about cyclones will get tougher. Wet season holds status of being hottest period of year during which humidity is at its peak. The conditions turn stickier also uncomfortable and people prefer to wear cooler and lighter clothes during this period. Nights of winters are very cool. Keeping these points in consideration we can say that overall decent climatic conditions prevail in this islet that makes it even better for supporting life.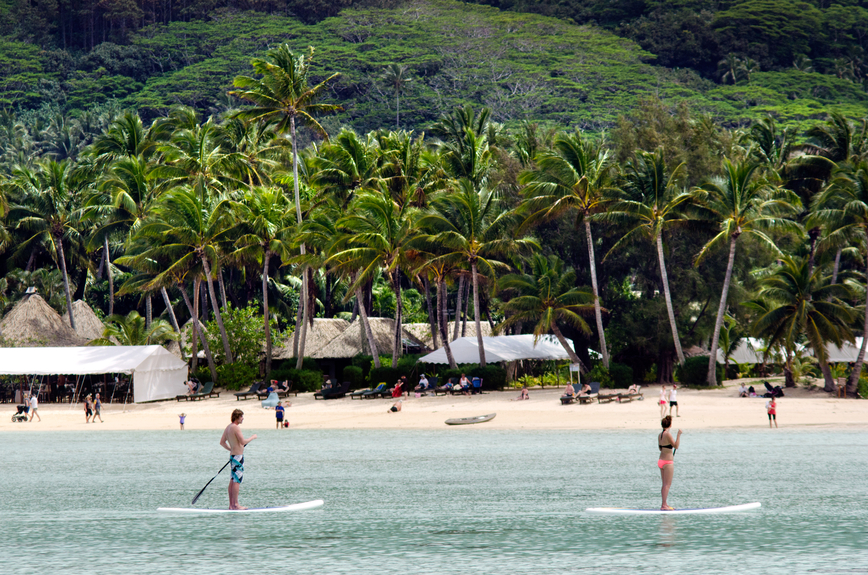 Main attractions of Rarotonga Island
Sandy beaches of white color are very popular and attract many visitors for various activities. Also you are going to find famous walk that is connecting Avatiu valley with southern part of islet. Hiking tracks are also present and one gets complete opportunity of exploring mountains of this region. Other prominent destinations are known as Wigmore Falls, Arai te Tonga and Marae. Noted activities associated with this islet are scuba diving also snorkeling, riding horses, riding bikes, hiking, fishing, boating etc. Interesting point to highlight is that restaurants of this islet are very famous and amazing. In fact Rarotonga Island has a unique place in eyes of tourists because of attractive models and restaurants that provide complete entertainment with amazing foods. The best part about Rarotonga Island is that it's a peaceful place and people are extremely lovely and welcoming. They only believe in living simple lives and prefer to stay away from issues and complexities and again this is a magnetic reason, which attracts tourists.
Airport present at Rarotonga Island enjoys status of being an international airport that is responsible for dealing with majority of flights and their landing also departures. Rarotonga Island is also noted because of scientific reasons as in year 1965 during month of May 5 sounding rockets were released from this islet with the main aim of studying solar eclipse and this Event is still written in pages of history as it is a matter of great honor for this islet.
In short, it can be said that Rarotonga Island is a wonderful place to visit.
Video Cook Islands Air New Zealand Safety in Paradise


E51RAT. Where is Rarotonga Island located. Map.
E51RAT Rarotonga Island Cook Islands. Sunrise 09-30-2023 at 16:19 GMT sunset at 04:38 GMT