Yan, FO/F1SMB will be active from French Polynesia, 13 August - 5 September 2023.
He will operate from following Islands:
Recent DX Spots FO/F1SMB
ISLAND GRID IOTA First QSO Last QSO
TAHITI BH52ek OC-046 13/08/23 15/08/23
MOOREA BH52cl OC-046 15/08/23 17/08/23
TAHITI BH52ek OC-046 17/08/23 20/08/23
BORA BORA BH43dl OC-067 20/08/23 23/08/23
TAHITI BH52ek OC-046 23/08/23 25/08/23
FAKARAVA BH73hn OC-066 25/08/23 28/08/23
TAHITI BH52ek OC-046 28/08/23 05/09/23
He will operate on HF Bands.
QSL via LOTW, eQSL.
French Polynesia - an island paradise

Perhaps not everyone has heard of French Polynesia. But almost everyone knows about Bora Bora and Tahiti, the most famous of its islands. They are indeed part of France, still officially considered its overseas territories. People go to this remote corner of the civilized world for creative inspiration and romance. The luxurious tropical nature is complemented by European infrastructure - excellent hotels and luxury service. As usual, VIP vacations are not cheap, and the majority of tourists are very wealthy people.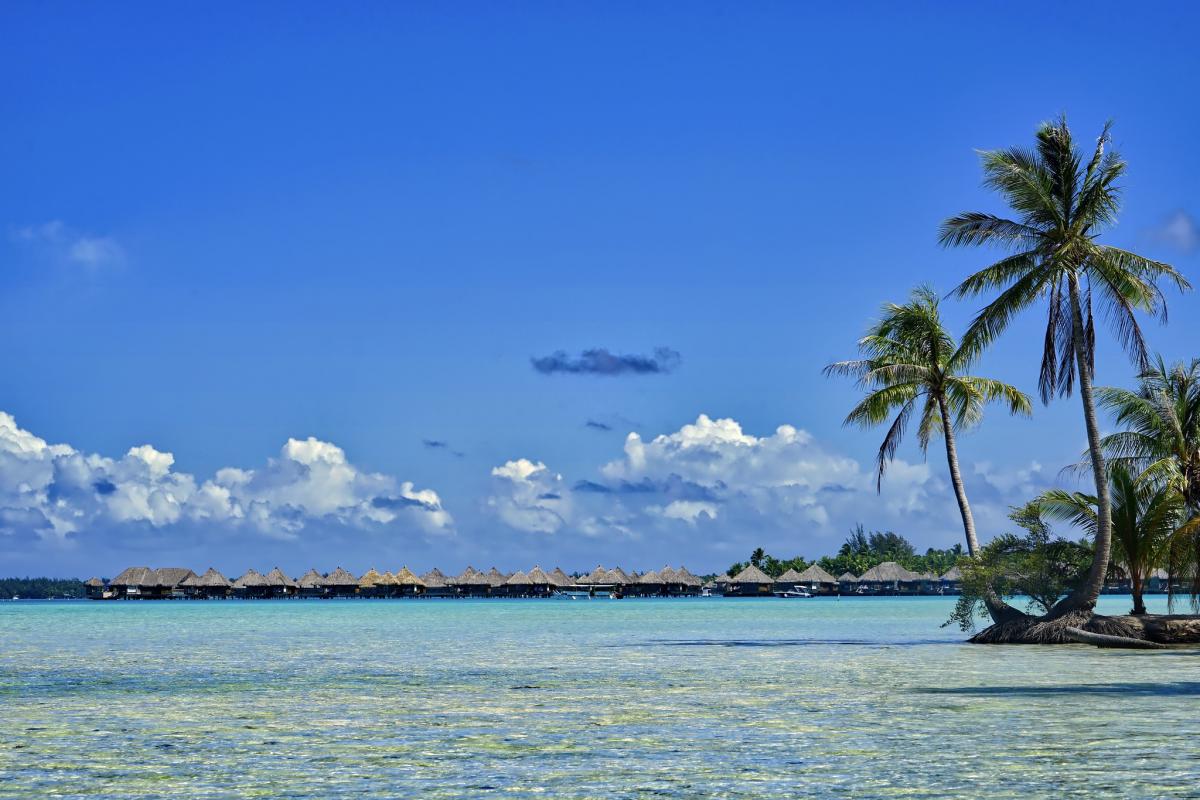 Bora Bora Island, French Polynesia. Author - Michael Jeddah.
Paradise exotica

In total, the archipelago has more than 100 islands, both coral and volcanic. Their total area exceeds four thousand square kilometers. Throughout the year the warm sun shines here, and any day of the year pleases with moderate 20-30 degrees of heat. There is no particularly strong heat, it is warm all the time, and not much rain falls. The ocean breeze brings coolness and humidity.
The description of all the beauties of the archipelago reminds a collection of the most "hackneyed" stamps from advertising booklets: "lush tropical greenery", "flocks of bright tropical fish", "crystal clear ocean water", "snow-white beaches", etc. How can you do without them, if all this is the purest truth? So you should not be surprised, because the whole of French Polynesia is an animated advertising brochure of a tropical paradise.
The nature is somewhat different on the different islands. On coral islands there is no fresh water, so the vegetation is somewhat more modest. Volcanic islands have lakes and rivers, many animals and birds, and lush jungle covers most of the territory.
But magnificent views are guaranteed everywhere. The highlight of French Polynesia are blue lagoons and delightful beaches with black and white sand, lush thickets of lush tropical vegetation, majestic waterfalls and the absence of crowds of tourists. Do you want to be secluded among the paradisiacal nature? It will be no problem here on any of the islands!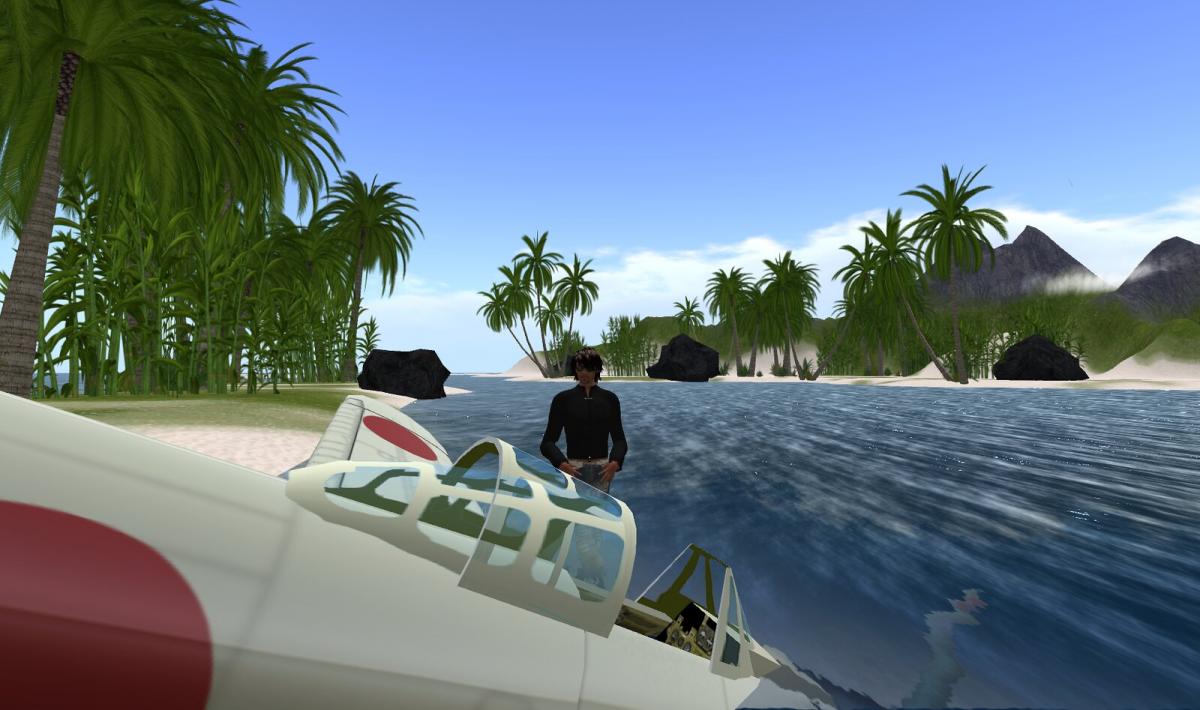 Tahaa Island, French Polynesia. Author - Muff Potez.
Beautiful islanders

The sound of the local language reminds you of melodious tunes, and the surrounding landscapes and views are like a lost Eden. People here are always cheerful, smiling, friendly and surprisingly calm. In French Polynesia it is customary to decorate oneself with flowers, and clothes are necessarily bright colors.
The local population is almost 300 thousand people (all of them are considered subjects of France). Here they speak French and Tahitian, although most Polynesians are quite fluent in English. This is especially true for the staff of markets, cafes, hotels, entertainment venues.
Nice features of the locals - friendliness, diligence, honesty and modesty. And also hospitality. Maximum attention and unobtrusive care awaits any guest here. This is not surprising, given that tourism is the main source of income of French Polynesia. But not the only one. Shark fins and pearls are extracted here (their fishermen are a matter of national pride), coconut palms are grown here - their groves add color.
Despite the onset of civilization, the local population has managed to preserve enough identity and ancient rituals to interest the most sophisticated inhabitant of the Old or New World. Going on a tour, be sure to see the rituals of meeting the rising sun, walking on hot coals, and if you are lucky, you will get to the festival of the national symbol - the flower tiare.
The local wedding is also worth a visit. The wedding ceremony is extremely exotic and beautiful - quite in the local spirit. The ceremony takes place on the shore: the bride waits for the groom, who arrives in a canoe. Everything is decorated with bright colors - the boat, the shore, people. A gentle and pleasant melody is playing (several musical instruments). Instead of the traditional marriage certificate, palm leaves are used. The newlyweds receive them after they are wrapped in a wedding towel. They will take it off after the holiday, sitting in a canoe to cross to another island together.
By the way, many vacationers come to honeymoon or play their own weddings on these paradise islands.
Main island resorts

The coral island atoll of Manihi, part of the Tuamotus. The best place for anyone interested or serious about diving.
Mysterious Huahini, preserving the legends and ancient history of ancestral pre-French Polynesia.
Raiatea and Taha'a from the Society chain. They are less famous, but their nature is virtually untouched.
Rangiroa Atoll is the largest in the Tuamotu chain. A variety of water sports thrive here, there are beautiful reefs close to shore and the beaches are gorgeous.
Bora Bora lies in a large lagoon of marvelous beauty, shielded from the ocean by a lace of reefs and a bead of uninhabited motu islets. Its most majestic and famous "decoration" - 3 volcanic peaks.
Moorea is located close to Tahiti. Sapphire lagoons, ancient pagan temples and huts of the Opuhona Valley, pineapple plantations on the hillsides, endless beaches with dazzling white sand.
Tahiti is the most famous, as well as the most significant in area and population among the hundred islands of French Polynesia. It was formed by volcanic eruptions, so its topography consists of mountain peaks interspersed with a continuous carpet of forests. It is the first place that voyageurs from all over the planet are eager to visit. Tahiti is characterized by mountainous landscape (the height of peaks exceeds 2 thousand meters above sea level), abundance of water (mountain streams and waterfalls), numerous representatives of exotic fauna (especially bright "birds of paradise") and flora - the density of local jungles is the envy of any other tropical island.
Tahiti consists of two parts. Nui - Big or Northern, and Iti - Southern, between which passes the isthmus of Tarawai. The southern part is almost uninhabited, while the tourist infrastructure of the northern part is very developed and multifaceted. It is here that a significant part of vacationers come.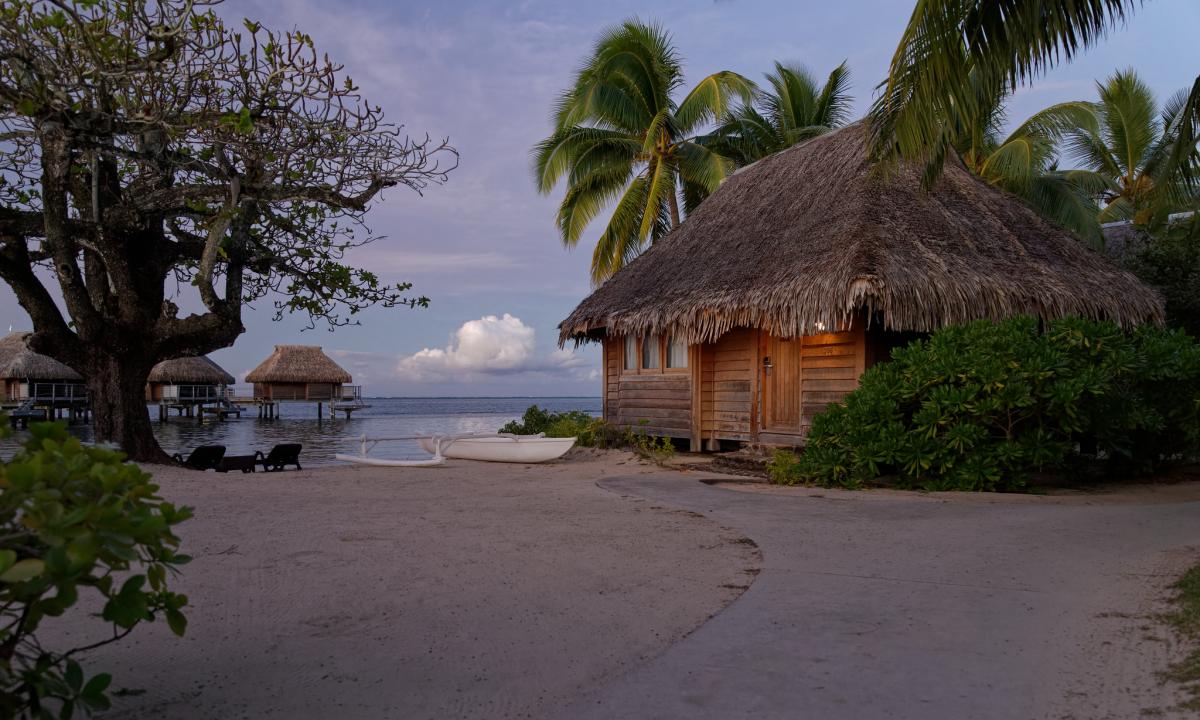 Moorea Island, French Polynesia. Author - Guillaume Ferrante.
Local cuisine

The cuisine of French Polynesia has changed in many ways under the influence of its "big sisters" from Asia and Europe, mainly French. On holidays here it is customary to serve yams baked in the leaves of banana tree, breadfruit, all kinds of seafood and milk beggars. From the traditional dishes of the daily menu the most common are fish marinated in coconut milk or lemon juice a la tahitienne and pasta with Peking cabbage, beans and pork Chinese ma'a tinito. Seafood dishes abound, as it is the most popular with locals and tourists alike. Eat fish and other seafood as pickled, boiled, fried, baked.
By the way, large hotels often use local cuisine when organizing buffets.
Attractions and entertainment

A measured and "lazy" beach vacation on Pointe Vénus (black sand at Cape Venus), Punaaui, Plage de Maui and other beaches in the lap of untouched exotic nature is not the only option for spending time on the islands of French Polynesia. Snorkeling, surfing, diving and other water sports are also available.
All of these exciting activities should be interspersed with equally exciting local sightseeing tours. What's worth seeing?
The Paul Gauguin Museum, who lived on the island for a time and created several of his famous masterpieces.
Shell and black pearl exhibits at local museums.
Cook's Bay.
Marquesas Mountains.
The cathedral and ruins of an ancient temple on Moorea osrove.
Mataoa Garden, which looks like a direct projection of paradise.
The sacred mountain Rotui.
And also be sure to go to any of the local markets - the abundance of exotic fruits that you can taste here is simply stunning!
But even more of French Polynesia's attractions are underwater!
Diving

Each of the islands has special "tricks" in terms of underwater diving, which is why it is so interesting for both professionals and beginners. The level of safety, instructors, equipment and service in general is one of the highest in the world. Coral reefs resemble a multicolored kaleidoscope, so numerous and bright are their inhabitants. There are many "home" reefs in the lagoons, where you can swim with velvet stingrays, feed butterfly fish directly from your hands, meet a shark, moray eels or turtles, and see coral gardens with your own eyes.
The only disadvantage of this tropical Eden is its considerable remoteness from the "big land". You will have to fly here for a long time, but the pleasure of a tour of French Polynesia will more than compensate for this tiny disadvantage.
FO/F1SMB. Where is French Polynesia located. Map.
FO/F1SMB French Polynesia. Sunrise 09-27-2023 at 15:41 GMT sunset at 03:55 GMT