IA5J. Radio Amateurs, members of ARI Verona DX Team, I3VJW, IK3JBP, IK3SCB, IW3ICK, IZ3JKI, IU3BXI will be active from Giglio Island (IOTA EU-028) 21 - 25 April 2016 as IA5J.
They will operate on HF Bands and 6m CW, SSB, Digital modes, JT6M, JT9A, ISCAT, JTMSK, JT65A.
QSL via IU3BXI, OQRS.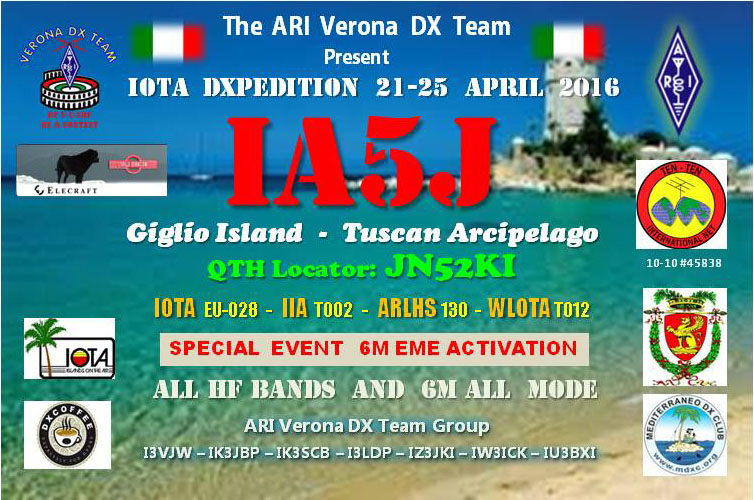 Giglio Island. IA5J QSL.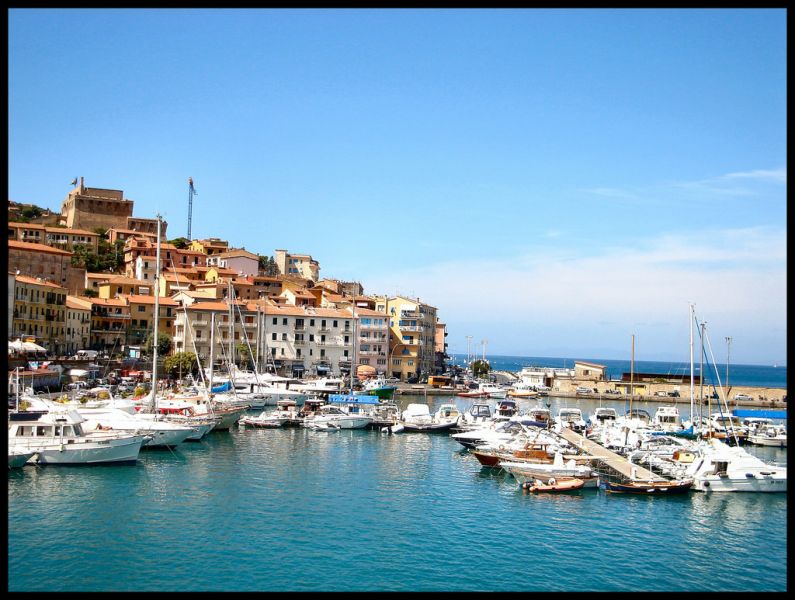 Giglio Island. Author - Umberto Fistarol.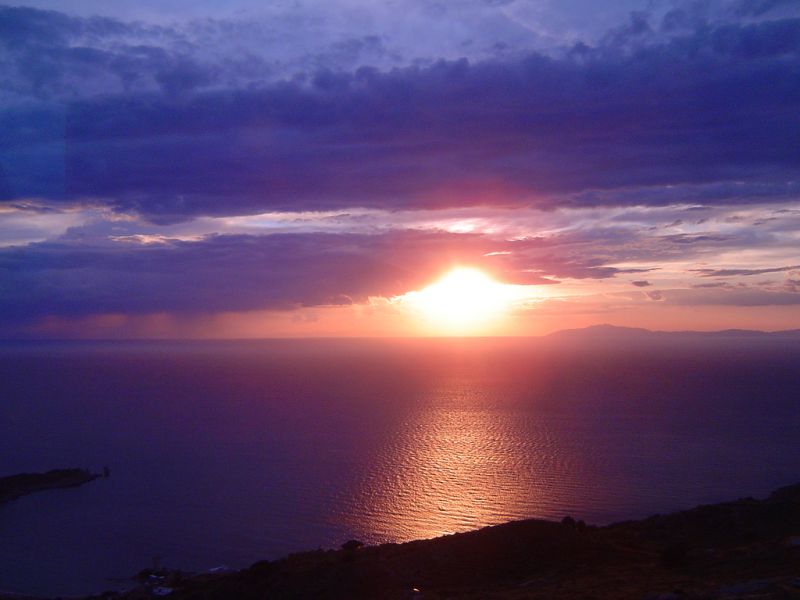 Giglio Island. Author - Zac Zambo.
Where Giglio Island is located. Map.
IA5J Giglio Island. Sunrise 12-09-2023 at 06:31 GMT sunset at 15:45 GMT