KD6WW and K9AJ will be active from Flaherty Island, Belcher Islands, IOTA NA - 159, 26 - 29 August 2016 as KD6WW/VY0 and K9AJ/VY0.
They will operate on HF Bands.
KD6WW/VY0 K9AJ/VY0 News 26 August 2016
K9AJ, Mike, and KD6WW, Bruce, have arrived safely and expect to take a boat to NA-159 today about 1500. The two expect to be QRV as K9AJ/VY0 and KD6WW/VY0 shortly after arriving.
More info KD6WW/VY0 K9AJ/VY0
We have a new captain (Peter). He was originally the second guy. It is too late to get to NA-159 before sunset (2200 local). So we will stay another night in the hotel. Peter will pick us up at 6am tomorrow & we should be on our way by 7am. We expect the trip to take 4 - 5 hours. We will have another second crew member. Winds are supposed to diminish by tomorrow & wx forecast is good.
We would ask the IOTA Chasers to please not call us if you already have credit for NA-196.
Pilot Bruce N9BX.

Information from Mike, K9AJ:
Hello All,
After six months of phone communication w/ officials in Sanikiluaq (capital of Belcher Islands), we have found a boat & guide to take us to NA-159.
I'm sorry for this relatively late announcement, but we only received the contact info for our boat captain on Aug 5 & I only was able to make phone contact w/ him today & confirmed our charter.
We plan to operate from the same island as Martin, G3ZAY (NU2L/VE8). It is the most south west island in the King George Islands group. This island is un-named on most maps but we will have a GPS to establish that we are in the King George Islands group.
We arrive in Sanikiluaq on Aug 25 & plan to be on NA-159 & QRV on Aug 26-29.
We will have two stations & plan to be QRV during most of our awake hours. Based on recent operations from the north latitudes, we will favor CW & SSB on 30m, 20m & 17m. Our callsigns will be KD6WW/VY0 & K9AJ/VY0. We have not yet decided whether our callsigns will define the operator or be mode specific (we have done both on past DXpeditions).
I will have an Iridium sat phone & N9BX will be our contact/pilot guy.
There is the possibility of a brief operation from Sanikiluaq (NA-196) on Aug 29. We will not know whether this is possible until after we arrive.
We will have on-line logs & OQRS after the operation.
Like all DXpeditions to the far North regions, this will be a very expensive trip. We would welcome & appreciate support from the IOTA chaser community. You can use PayPal to K9AJ (concentric@comcast.net). Please be sure your call sign is listed in the memo box. If we don't succeed in our project, all contributions will be refunded.
73....Mike, K9AJ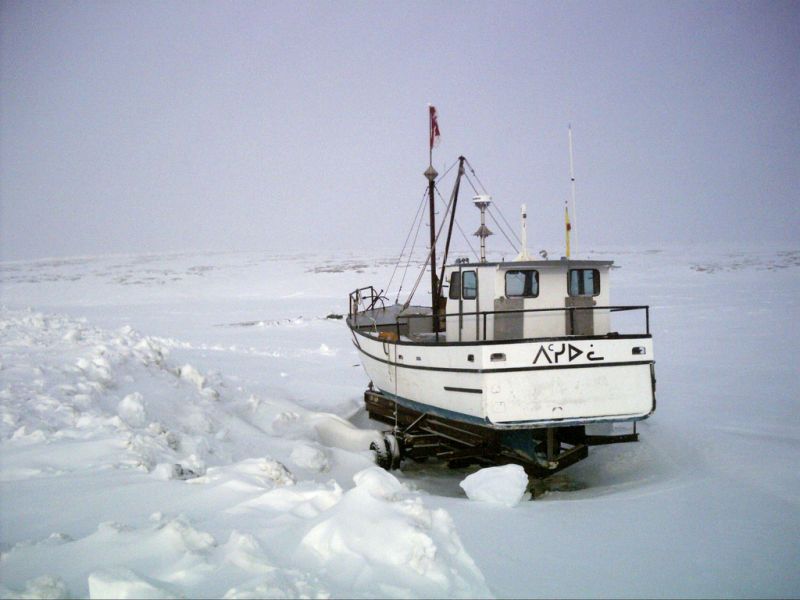 Sanikiluaq, Flaherty Island, Belcher Islands. Author - Murray Dewing.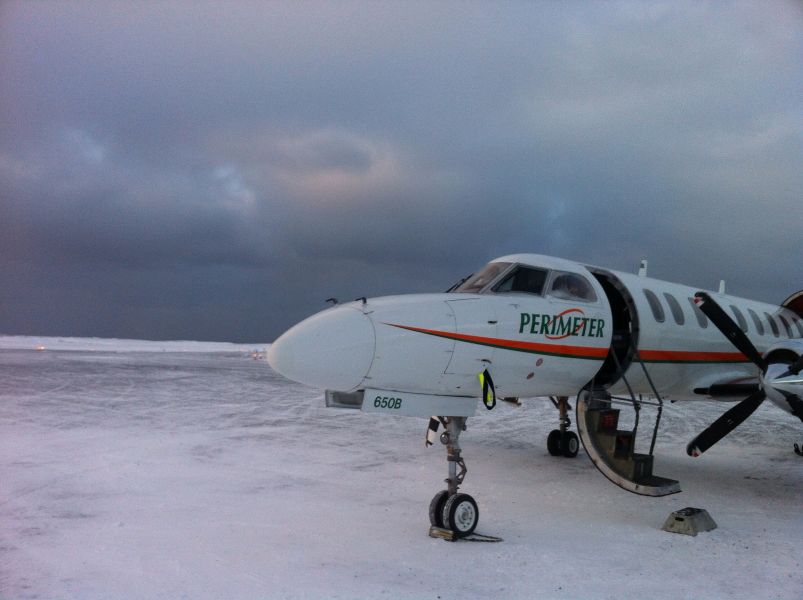 Sanikiluaq, Flaherty Island, Belcher Islands. Author - Tristan Nano.
Where is Flaherty Island located. Map.
KD6WW/VY0 K9AJ/VY0 Flaherty Island Belcher Islands. Sunrise 10-01-2023 at 11:18 GMT sunset at 22:55 GMT