Ethan, K8GU will be active from Tutuila Island (IOTA OC-045), American Samoa 25 - 29 April 2016 as KH8/K8GU.
He will operate on 40-10 m CW only.
He planning to operate in ARRL DX CW Contest.
QSL via home call, LOTW.
Tutuila Island: Lies in the Pacific Ocean
The Tutuila Island is beautiful and attractive island that belongs to Samoan Islands. It is considered as the main and largest island that is included in American Samoa. Not only this Tutuila Island is also considered as the 3rd largest island in the chain of Samoan islands at Central Pacific ocean situated approximately 2000 km northeastern point of Brisbane Australia. A larger natural harbor is present in it that is known as Pago Pago Harbor in here the capital of American Samoa Pago Pago is situated. You will be delighted to note that island is known for having 6 terrestrial as well as 3 marine ecosystems.
There are many attractions associated with this island especially its beaches are very popular. The highest point of the island has at a height of 653 meters. In addition to all this relics of World War II, coral reefs, natural beauty along with sporting activities act as main attractions of this island and it is considered as a very popular and relaxing tourist spot.
Pago Pago
As mentioned earlier Pago Pago is actually capital of American Samoa. According to the data that was collected in the year 2010 the estimated population of this area was 3656. The main industries supporting the city are Tourism, Pago Pago international airport, food, tuna and entertainment. Some very interesting historical facts are associated with this region. From 1878 – 1951 it was a site for the repairing as well as coaling of Navy of U.S. During the World War II in the year 1942 this areas received shelling from Japanese submarine, but that was the only site where active actions of battle were received.
In the year 2009 an earth quick struck the Southern Pacific near the American Samoa as well as Samoa and this resulted to the point that tsunami was sent to the capital as well as areas that surround this region. This tsunami was responsible for causing severe damage to some parts and a number of deaths also occurred. It is considered as a very sad incident in the entire history of Pago Pago. The damage, which occurred to buildings as well as villages, was also of very high level. Coming towards the climatic conditions of Pago Pago, then it can be classified as tropical rainforest climate. In short, it is an amazing and interesting capital.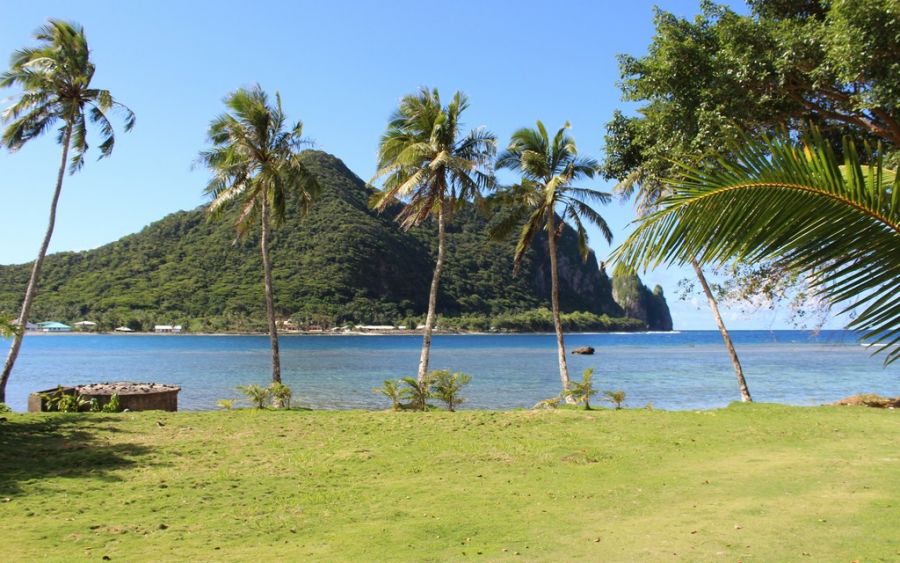 A popular legend associated with Tutuila Island
It is said that when a particular type of call is issued turtle or a shark appears. The story related with it is that for dealing with starvation a lady that was old and blind along with her granddaughter were forced to jump off of Vaitogi into the ocean. In accordance with the legend the two were reborn the girl in the form of a turtle and lady in the form of shark. For supporting this legend villagers make a specific call and amazingly either a shark or turtle appears. The whole situation turns very interesting, but villagers support this legend very deeply.
Flying Fox that is in reality another legend popular here and this bat is found in National Park of American Samoa and people have a very strong belief that this Flying Fox is the guardian of people and forest.
These legends are very interesting and given very high regard by the locals present on the Tutuila Island.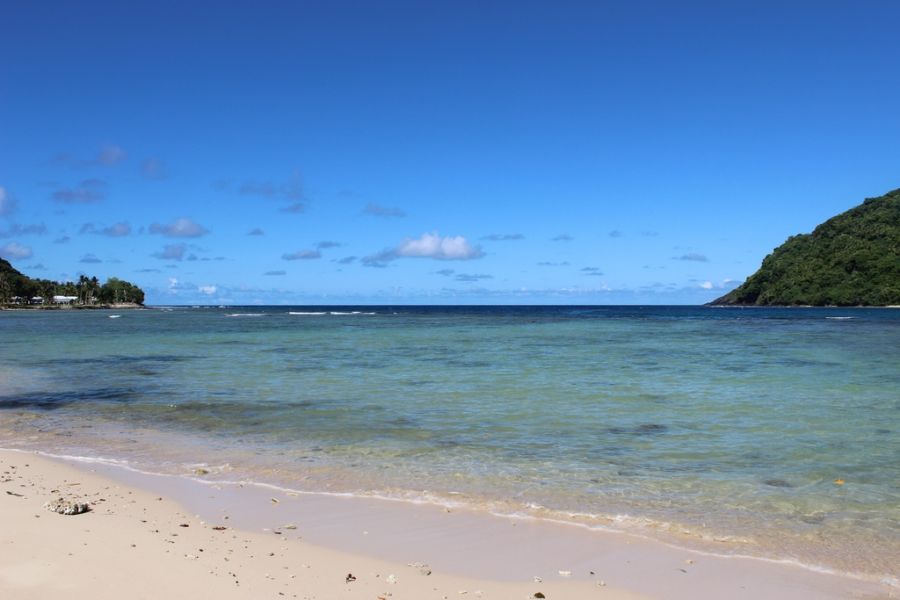 National Park
National Park of American Samoa that is present in Tutuila Island was basically established in the year 1988 and the main aim behind its development was to carry out the preservation of the marine as well as terrestrial environment of Tutuila Island. The area which is covered by this park is 4900 acres and is bounded on northern coast among the villages of Afono and Fagasa. Rainmaker pass is also situated inside the park. The most interesting aspects are associated with the popular Amalau valley that is also present inside the park and it is famous for an amazing collection of animals as well as birds. Flying fox, which we have mentioned earlier, is known as the guardian of forest and it is also present here. Pteropus Samoensis and the Pteropus tonganus are the two species of popular flying fox and they are being protected in this park. Roosting place preferred by Pteropus Samoensis is in majority of situations is the canopy of ridge top tree this specie is normally very active during day time. On the other hand we Pteropus tonganus, which is normally found in groups and the members, prefer to live in habitat of thick forests habitat. These species no doubt manage to capture a lot of attention of the visitors because of the legend which is associated with them.
This park has been divided in 3 zones for forming a network of the trails of hiking. NPS that is known as National Park Service is responsible for maintaining and dealing the information that is related with hiking trails. One of the trails leads towards Mount Alava it's a popular and high peak present inside the park with a height of 491 meters. It's a very interesting park, which acts as one of the main attractions of the Tutuila Island.
Demographics of Tutuila Island
The population of this island is 55,876 according to the details that were presented in the year 2000. People are friendly and highly attached to the local traditions as well as values.
Flora and Fauna
Lowlands as well as montane rain forests dominate the flora associated with this island. On the other hand there are nineteen species of snails out of these eleven are considered as endemic also 4 are being included in the category that are under threat.
Natural disaster
The tropical cyclones as well as hurricanes strike the island on frequent basis. For monitoring and giving earlier warnings a number of observation systems have been developed under the United States FEMA.
The preference of majority is to ensure that measures should be taken for minimizing the level of damage in case of a natural disaster.
Video Tutuila Island American Samoa