Daniel, DL5YWM will be active again from Peru 12 - 25 March 2016 as OA4/DL5YWM.
He will operate on HF Bands.
QSL via home call.
Ads for direct QSL:
Daniel Gerth, Box 1101, 04736 Waldheim, Germany.
Peru the diverse and multiethnic part of Southern America
Peru which is officially is known as Republic of Peru is a nation, which is present in the west of southern America. Towards northern border Ecuador also Colombia is present, in eastern side there is Brazil, towards southeast there is the presence of Bolivia, towards south Chile is present and finally western side is being covered by Pacific Ocean. A high level of biodiversity is present inside this country, which gains the attention of masses from across the globe.
The territory of Peru acts as home towards a number of old cultures, which lead from the Norte Chico civilization inside Caral to Inca Empire, which was the largest state of Pre-Columbian America. This region was conquered by Spanish in 16th century and they established their capital inside Lima. However, the following events lead to the independence of region in year 1821. After getting independence the nation suffered from recession and maintained a lower military profile till the time it faced rise in economy taking help from natural resources, which were present in the region. A better look at the history of this country indicates towards the point that this region has passed through political unrest as well as a number internal conflicts, but the country has fought bravely with each condition.
Currently Peru is actually representative democratic republic, which has been divided into twenty five regions. It is classified as a developing country, which has a very high HDI and poverty level is approximately 25.8 %. The main economic support is taken from mining, agriculture, fishing and manufacturing. The multiethnic population is 30.4 millions and it has the inclusion of
Europeans
Africans
Asians
Amerindians
Spanish is the language, which is mainly spoken, but a good number of individuals also use Quechua as well as many native languages. This mixing of cultural and traditional value has produced a wider diversity in fields like music, arts, literature and cuisine.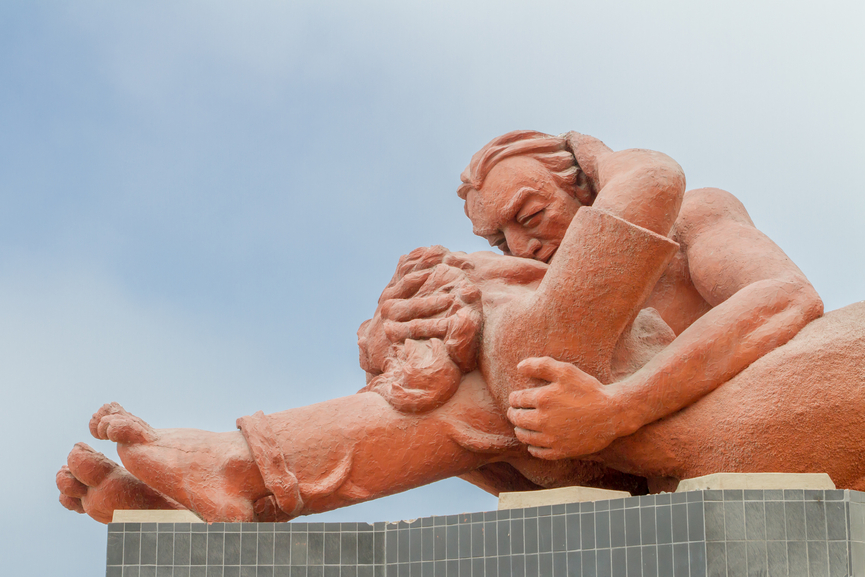 Etymon
The country's name may come from the Biru, this was the name of one of the native rulers, who used to live nearer to Bay of San Miguel during the early part of 16th century. In 1522 explorers from Spain saw his possessions and because of this they designated this region as Peru as southernmost region of newer world was not known to Europeans at that time. However, if we go into more details, then something different is being stated by Inca Garcilasco de la Vega, who was one of the sons of Inca princess. The Spanish rule gave its name official status and during this nation was adopted as Viceroyalty of Peru, and after independence it was transformed into Republic of Peru.
Geographical aspects
This country is extended over 1285216 kilometer square of the west of Southern America. It shares borders with Colombia and Ecuador towards north, towards east there is Brazil and west has Pacific Ocean. Majority of the rivers associated with this region have their origins in peaks of Andes and they come into basins. The rivers, which are drained towards Pacific Ocean, are actually steeper, shorter and flow intermittently. Interesting point that should be highlighted here is that interesting combination, which is reflected by tropical latitudes, mountainous ranges as well as topographic variations along with many similar factors, is responsible for giving Peru stronger climatic diversity. Coastal region exhibits moderate range of temperature and the humidity decreases with the altitude. However the Amazon of Peru is generally noted for acting as host towards heavier rain falls, higher temperature, but southernmost part is different as it gets colder winters as well as seasonal rainfalls.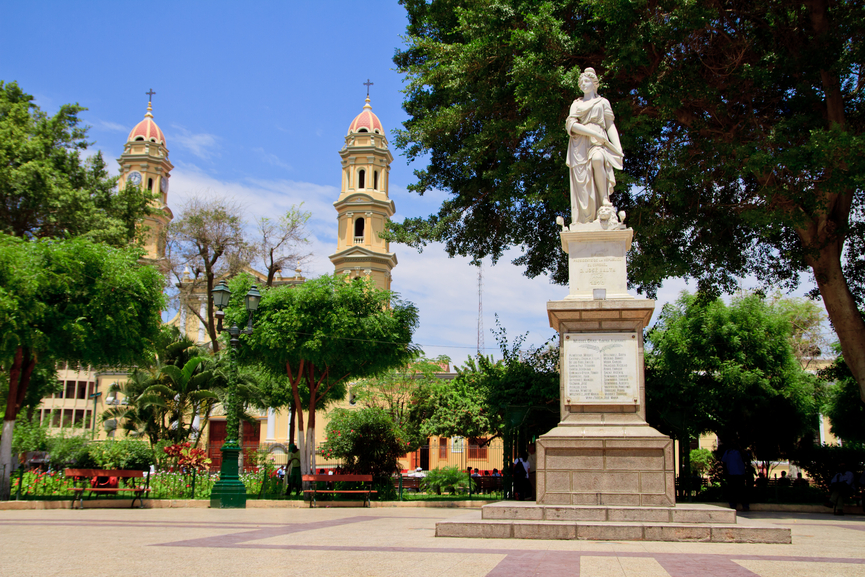 Demographic detail
It has been mentioned above that Peru is actually classified as multiethnic nation, which has been formed by combining different groups over a period which covered almost five centuries. Amerindians were those who actually inhabited this territory for many years prior to the arrival of Spanish. After gaining independence Peru has faced steady immigration from the region of England, Spain, Italy, France and Germany. The society also takes a stronger influence from the Chinese as well as Japanese workers who initially arrived in 1850s.
The country is noted as the 5th most populous country of the South American region, which has the inclusion of 29.5 million residents and it is expected that population will increase to 42 million by 2050. Estimates, which were collected in 2007 indicated towards the point 75.9 % of population resides in urbanized regions and rural areas are inhabited by 24.1 %. Names of some prominent cities are being mentioned below
Lima Metropolitan Area
Arequipa,
Trujillo,
Chiclayo,
Piura,
Iquitos,
Cusco,
Chimbote,
Huancayo
Languages, which are spoken in this country, are being mentioned below
Spanish used by 84.1 percent of population
Quechua used by 13 percent of population
Other language 2.9 percent
Spanish is the main language, which is used by government organizations, media as well as educational institutions. However, a prominent effort is being put in teaching people Quenchua is regions, where this language is normally preferred.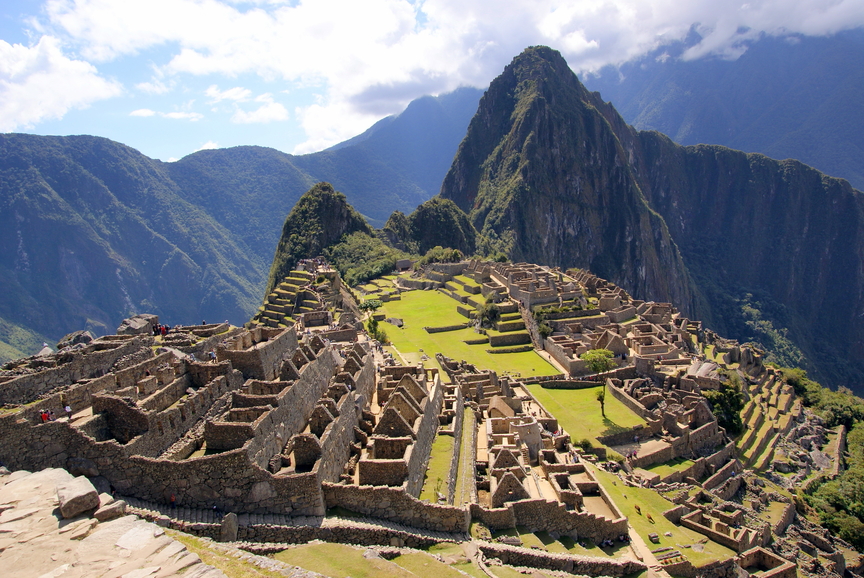 Religion
The data, which was collected in 2007 indicated towards the point that 81. 3 percent of above 12 years of age describes itself as Catholic, Evengelical are 12.5 percent and 2.9 percent constitutes population, which is non religious. It was estimated in 2007 that literacy rate is 92.9 percent, but rates decreases in rural areas and is more in urban regions. Primary as well as secondary education is considered as compulsory and is being offered free of cost in all public teaching institutions.
Cultural aspects
The culture of Peru is rooted inside Amerindian as well as Spanish traditional values, but yes you will also find influences related with Asian as well as African traditions in this part of the world. People are deeply attracted towards their traditional values and a lot of priority is given to the concepts, which have been forwarded by ancestors. In simple words Peru is a place, which can entertain you, will its great history, biodiversity and ethnicity.
Video Peru


OA4/DL5YWM. Where is Peru located. Map.
OA4/DL5YWM Peru. Sunrise 12-11-2023 at 10:32 GMT sunset at 23:13 GMT