This was my 3rd trip to Aruba at P49V/P40YL QTH. Thanks to Carl and Sue for the use of their great station again.
Station: 2x FT1000D, 2 sets of BPF, ACOM200A, Alpha 86 are in the shack. Some other equipment and cables I bring with me.
I set up SO2R operating position before contest and then I put everything in its place before leaving.

Antennas: two-stack TH7, top antenna rotates, bottom is fixed on Europe (10/15/20m), and also the same stack with bottom antenna fixed on USA.
Cushcraft 2-element 40 at 70', Inverted V's for 80 and 160.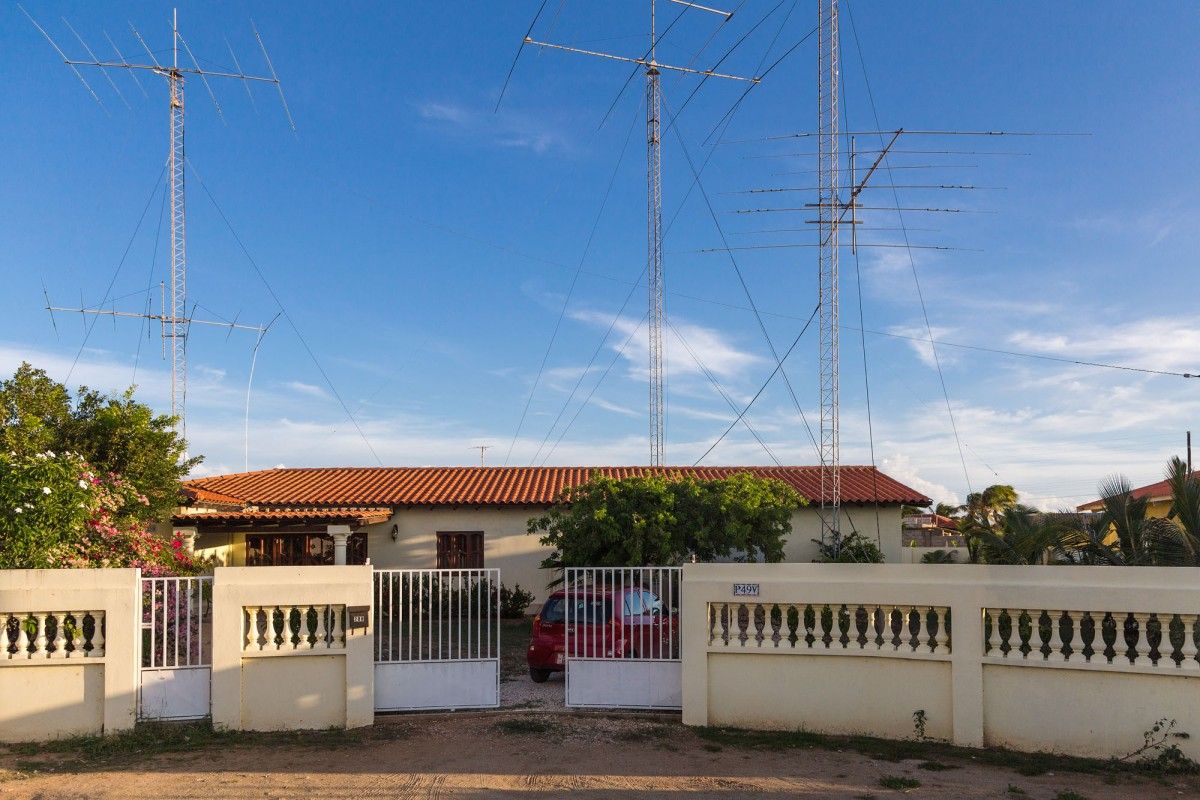 A month before the trip I was told that there is some coax problems of 40 meters yagi. And top antenna in EU stack has high SWR.
I asked Jean-Pierre P43A to check and if possible to repair it prior to my arrival at Aruba. Fortunately he agreed and fixed all these things. I really appreciate it, JP.

Upon arriving I found that one of my Microham USB interfaces does not work. Spent almost a day to fix it. I also have had unexpected problems with my "know-how box" :) and finally found out that Alpha 86 is out of order.
Quick troubleshooting showed that the relay on T/R board is most likely dead.
Nothing to do and I was already going to work on 2nd radio without an amplifier.
But fortunately JP P43A agreed to lent me his ACOM 2000A. Invaluable help, Jean-Pierre!
Every cloud has a silver lining. Now I have got two fully automatic amplifiers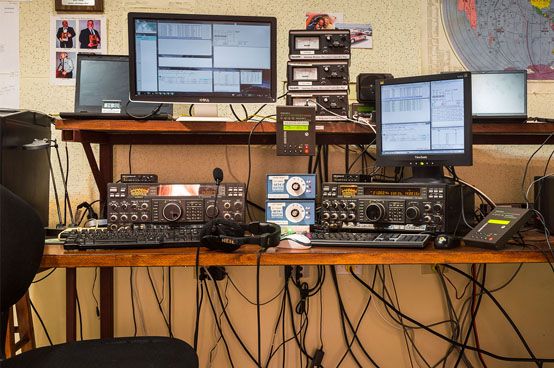 I began the contest on 20 running USA and looking for East multipliers.
Was called by S21ZBB. Immediately passed him to 40 but no luck.
Stayed for about 3 hours working mostly USA and making some QSO on the 2nd radio until the rate slowed down. At 03Z I QSY on 40, pileup is manageable, rate is good.
So stayed for another 2 hours on one frequency and passed only IS0AFM on 80.
After 5 hours had 1056 QSOs

On 80 rate is slower than on 40 but had to stay here for EU mults.
A quick S&P pass through 160 meters to pick up some Caribbean mults. Very noisy.
Again - no RX antenna for 160. Played with short beverage but it did not work properly.

Went back to 40. Excellent run USA+EU, but I am trying to pick up EU mults on the 2nd radio on 80 at their sunrise. Moved TK5EP on 80. At 0530Z I QSY on 80. Quite good USA+EU run. Moved TO7A and J73A on 160 and 40.
09Z (05 local time). Usually rates are slow at this time, so I was using double CQ on 40/80 and made almost 100 QSO. Quite good. After 10 hours had 1771 QSOs.

Running on 40 and watching for high bands opening on the 2nd radio.
At 10Z I QSY on 20. Excellent EU, East Eu and Russia run. So, stayed for an hour watching for 21 opening.

11z. 15 is excellent. Now target is to run 200+ QSO/hour and to move mults.
Thanks for QSY to Z6/S56A, SV9COL, TK5EP, TF3DC, VP9I, XT2FCJ, IS0LYN, VA2EU(2).
Looking for mults on the 2nd radio. SU9AF is quite strong on 21. Andy had a huge pileup, so I decided not to ask him for other bands.

At the half way point, had 4415 Qs and 6.2 million points in the log. Started the 2nd day running 40 and S&P on 80. Thanks to FG8NY for 5 bands. QSYed with 4L0A on 160, but they do not hear me. P3N is quite strong on 160, CN2AA is loud.
Most likely CN2AA will smash 2 world records at the first attempt.

I do not use 80 and 160 together for SO2R operation, antennas are very close each other.
Night is over. I realize that multiplier on 160/80 is lower compared to the previous year and I had to pay more attention to 160 m.
Next day run on 10/15/20 is also quite good. Thanks for QSY to 2-3 bands: VP2V/N3DXX, 9L1A. ER1LW. Stayed running double CQ on 21/28 for almost 2 hours. Sometimes managed to make 6 QSOs/minute: 3 QSO on one band and 3 QSO on another. Double CQ is very efficient when rate < 100 QSO/hour.

Ended up on 40 and being called by JT5DX on the last minute. Thanks for double mult!
Contest is over. Got in touch with John P40W and we decided to postpone 'after contest dinner' to tomorrow.

Tomorrow we will get together with P40W (W2GD), P40L: K6AW, N7MH, W6LD, W0YK to share contest stories. But now I have opened a can of beer and came outside. Silence and warm fresh air. Two days passed like a flash, but it was a great time.
Call: P40F
Operator(s): R5GA
Station: P49V

Class: SOAB HP
QTH: Aruba
Operating Time (hrs): 47
Radios: SO2R

Summary:
Band QSOs Zones Countries
------------------------------
160: 70 11 26
80: 468 20 73
40: 1848 29 93
20: 1254 31 100
15: 1681 33 104
10: 2209 30 93
------------------------------
Total: 7530 154 489 Total Score = 14,383,267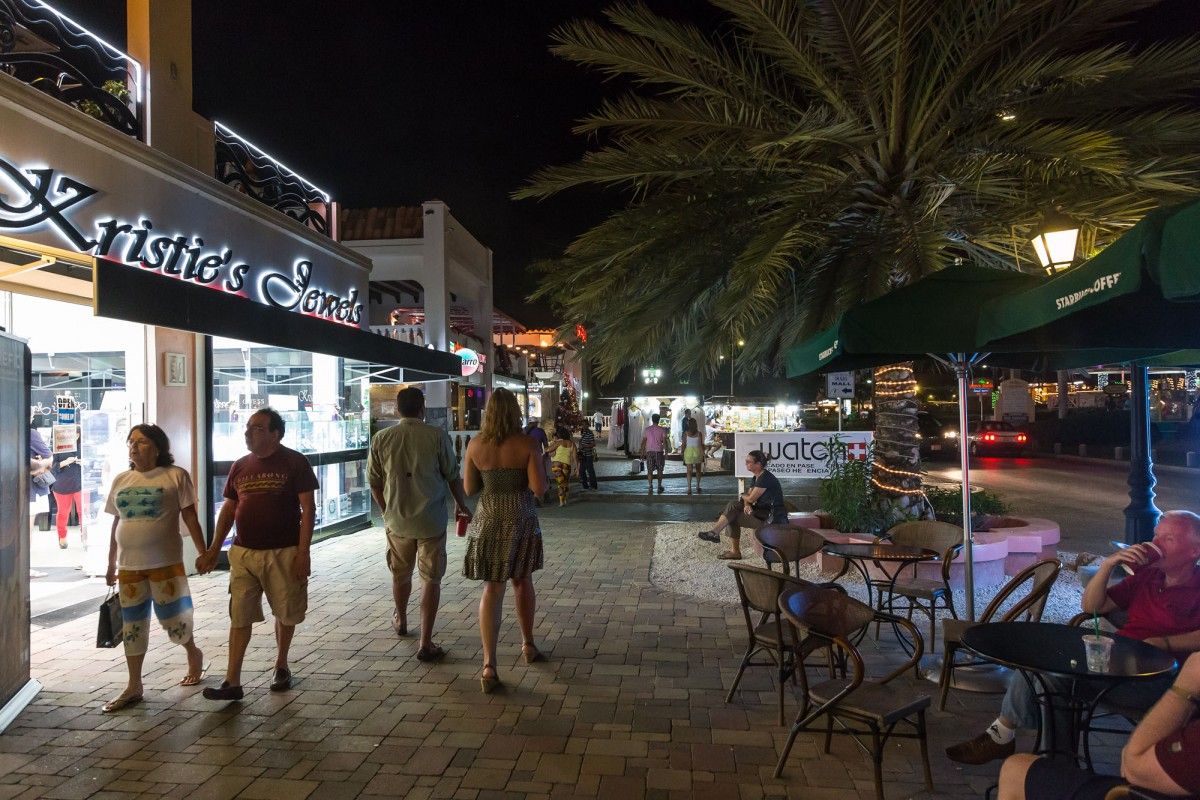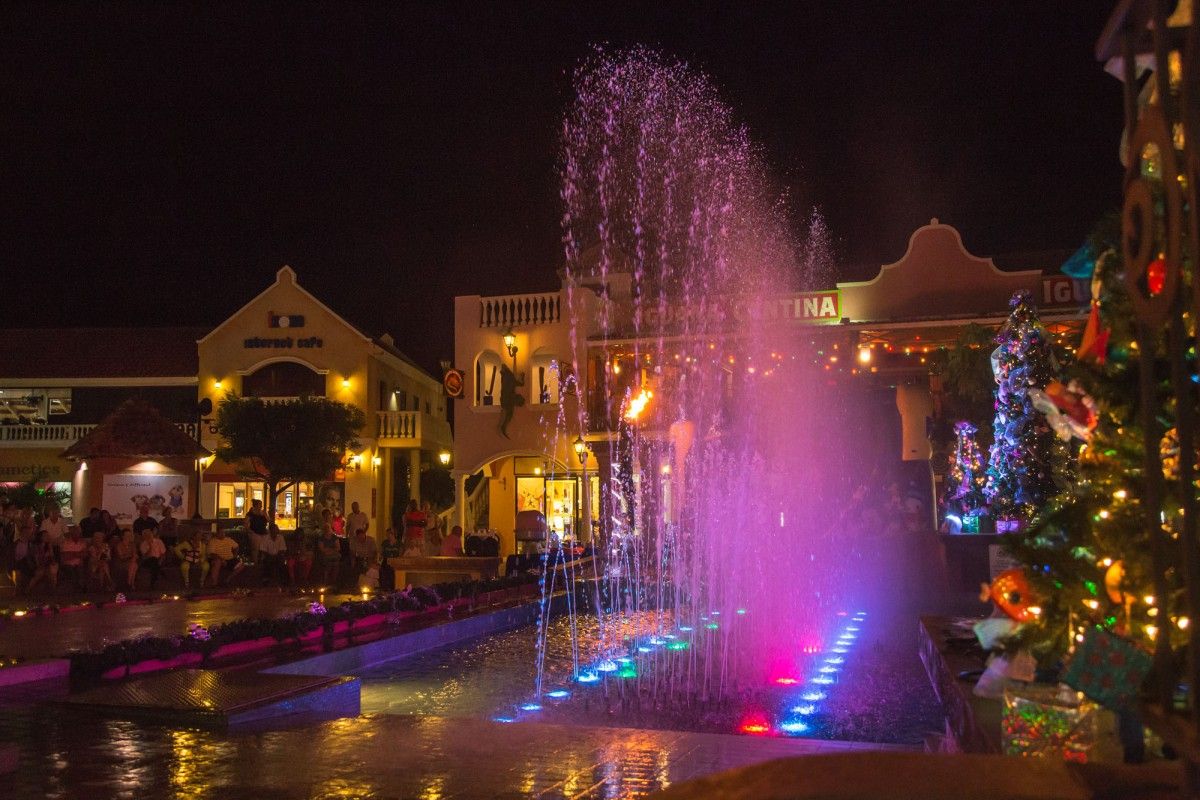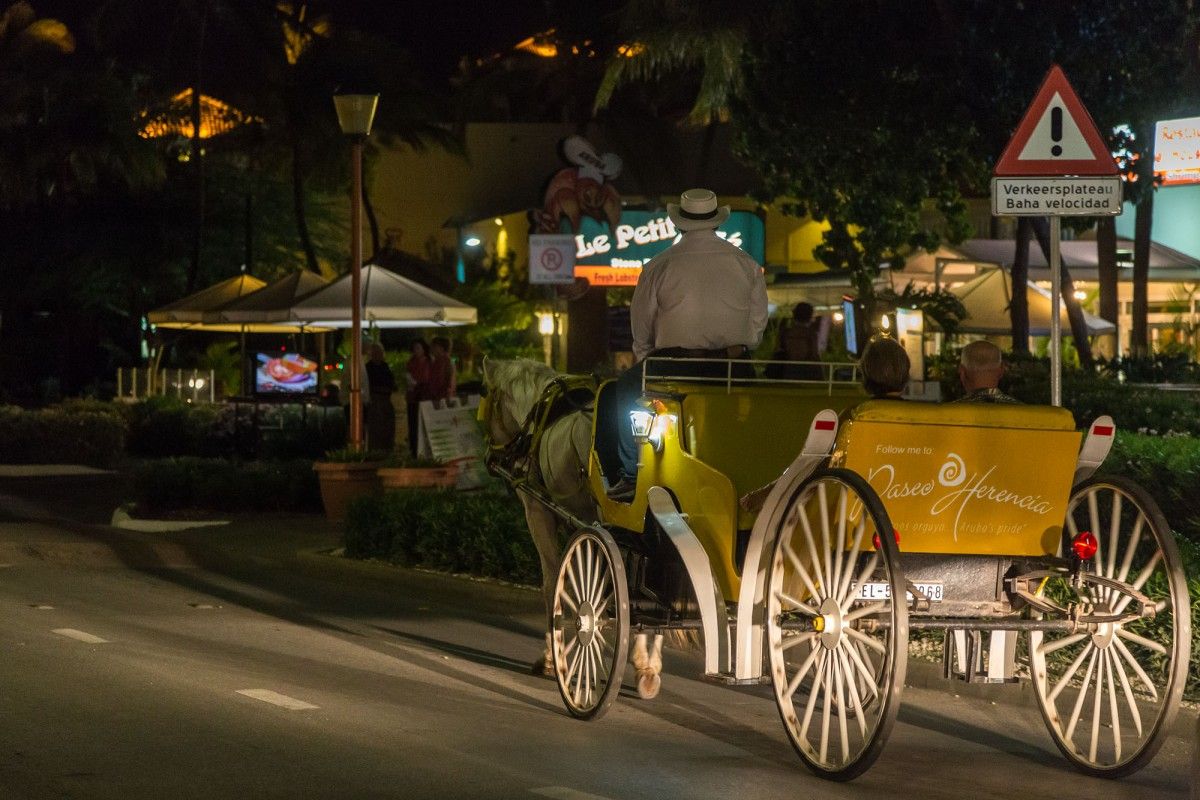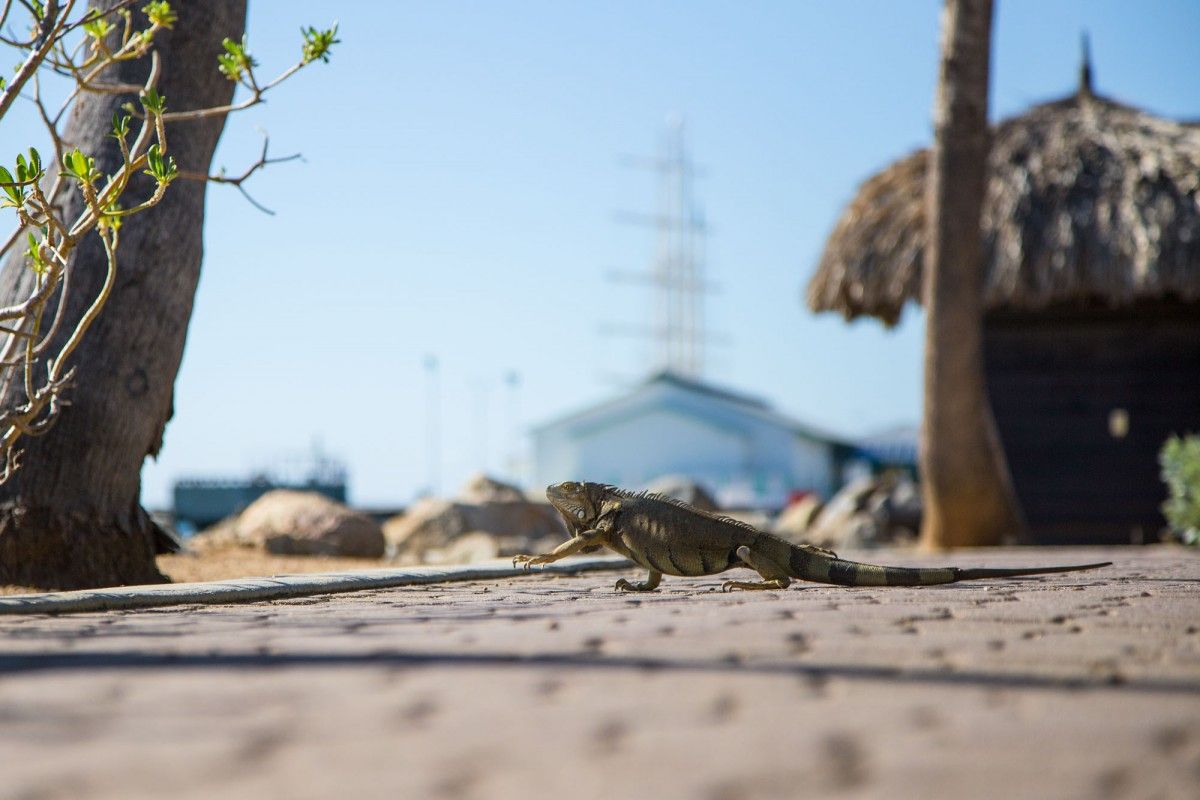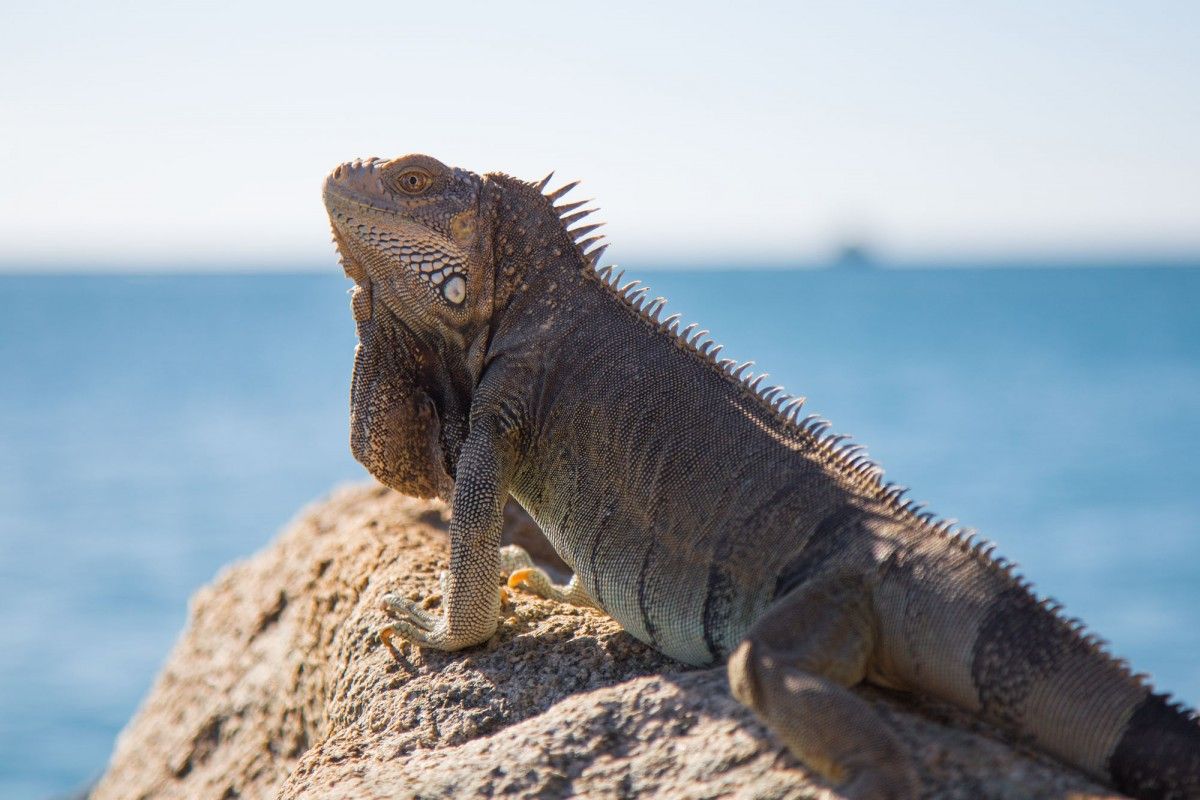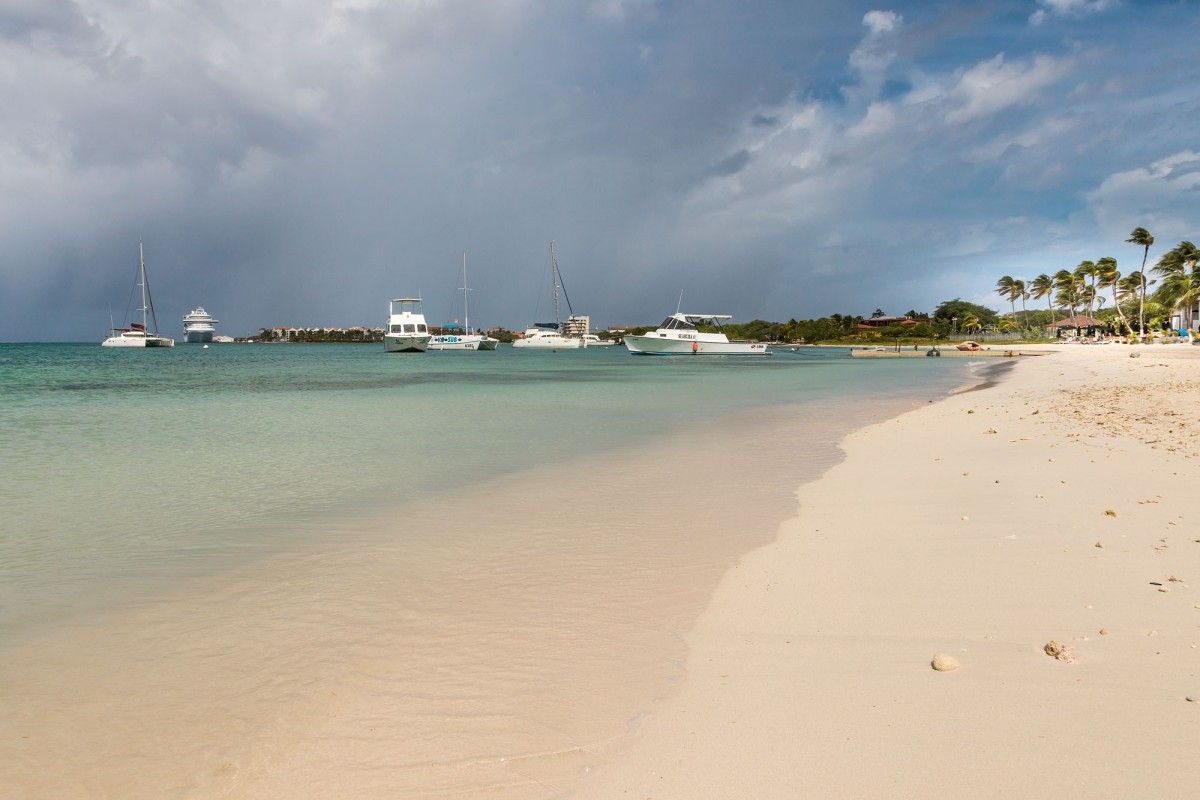 Natural bridge (collapsed). This was one of Aruba's most popular attractions.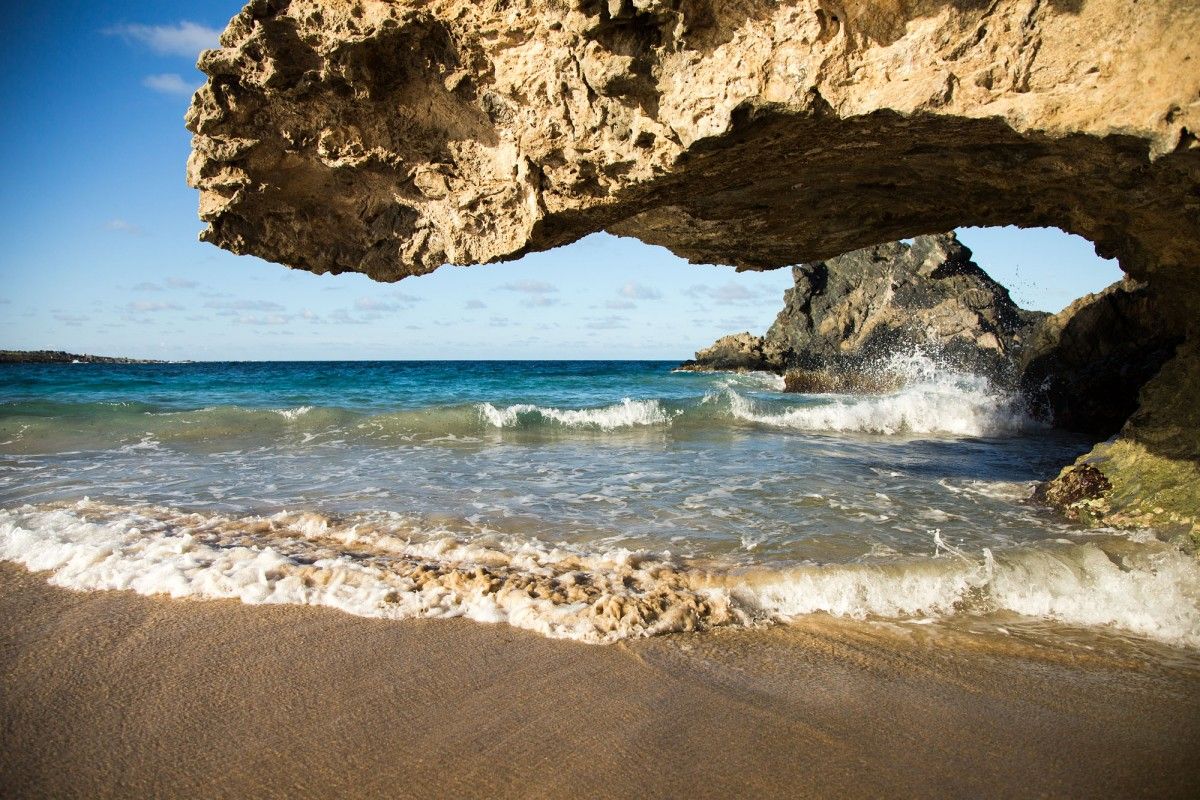 Sunrise.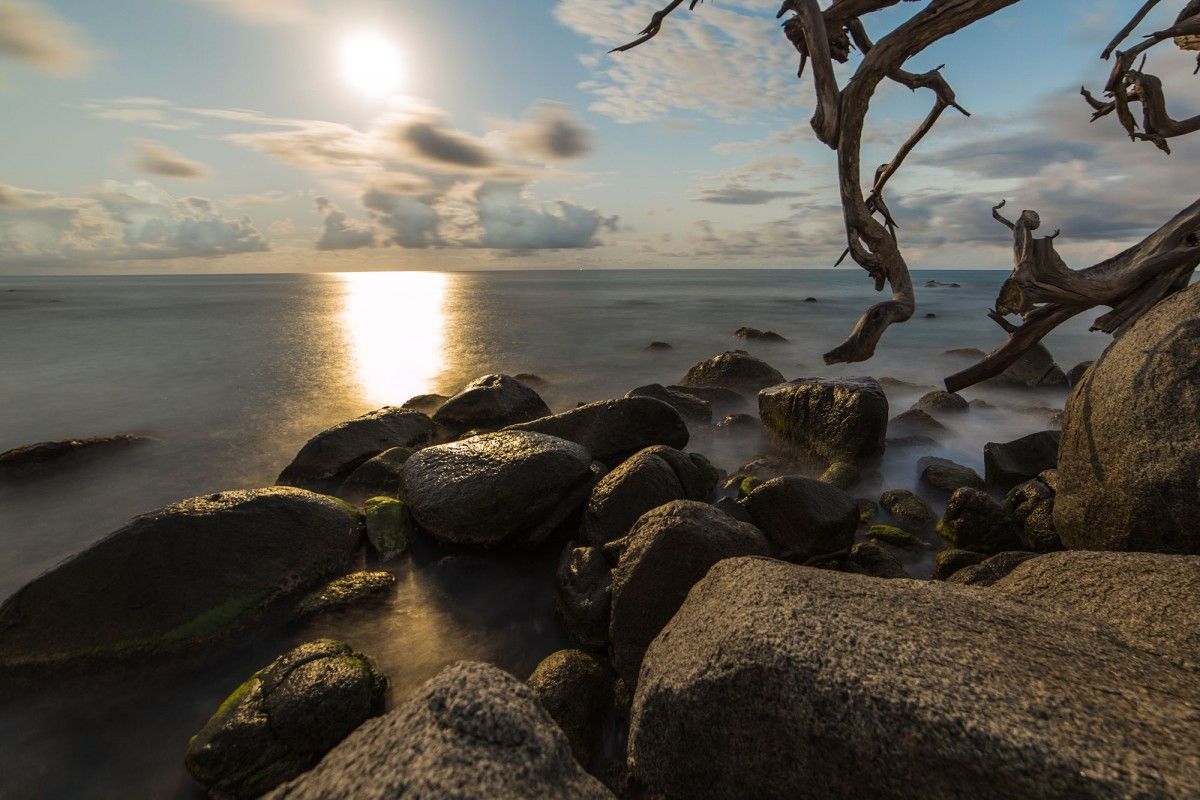 The frequency is in use! QSY UP!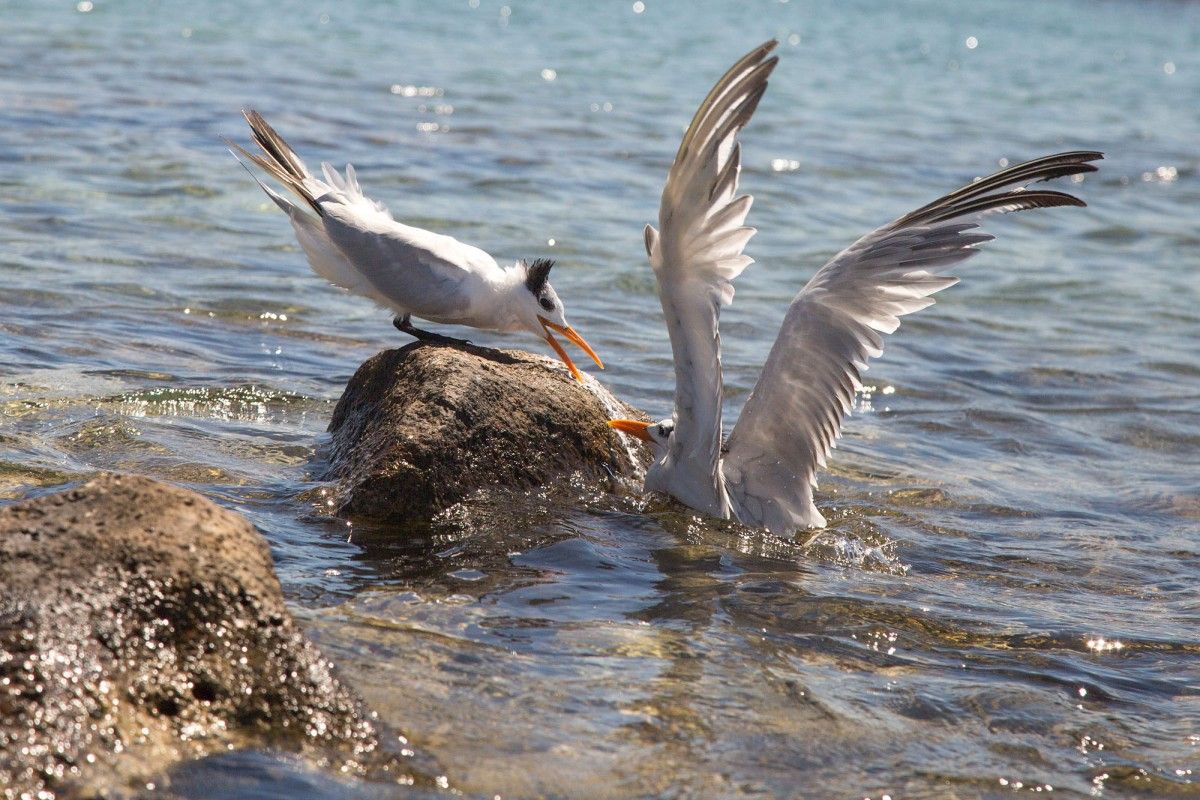 Baby beach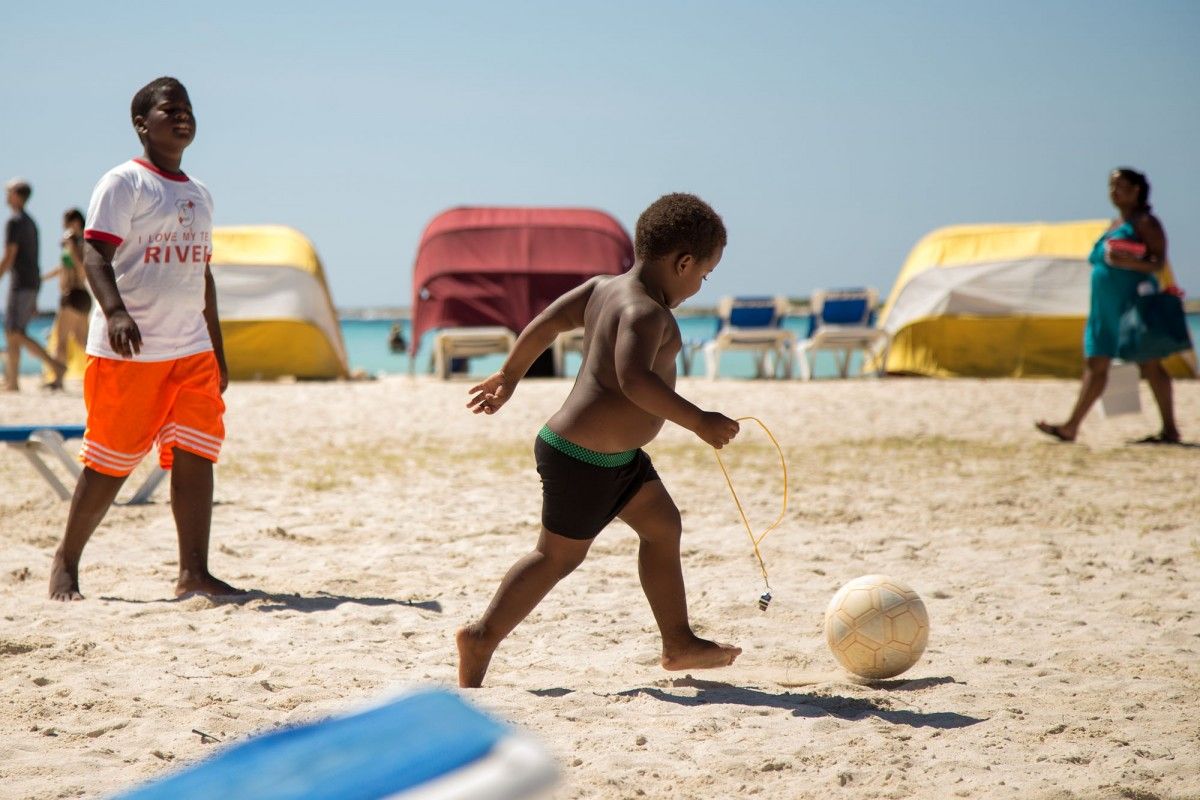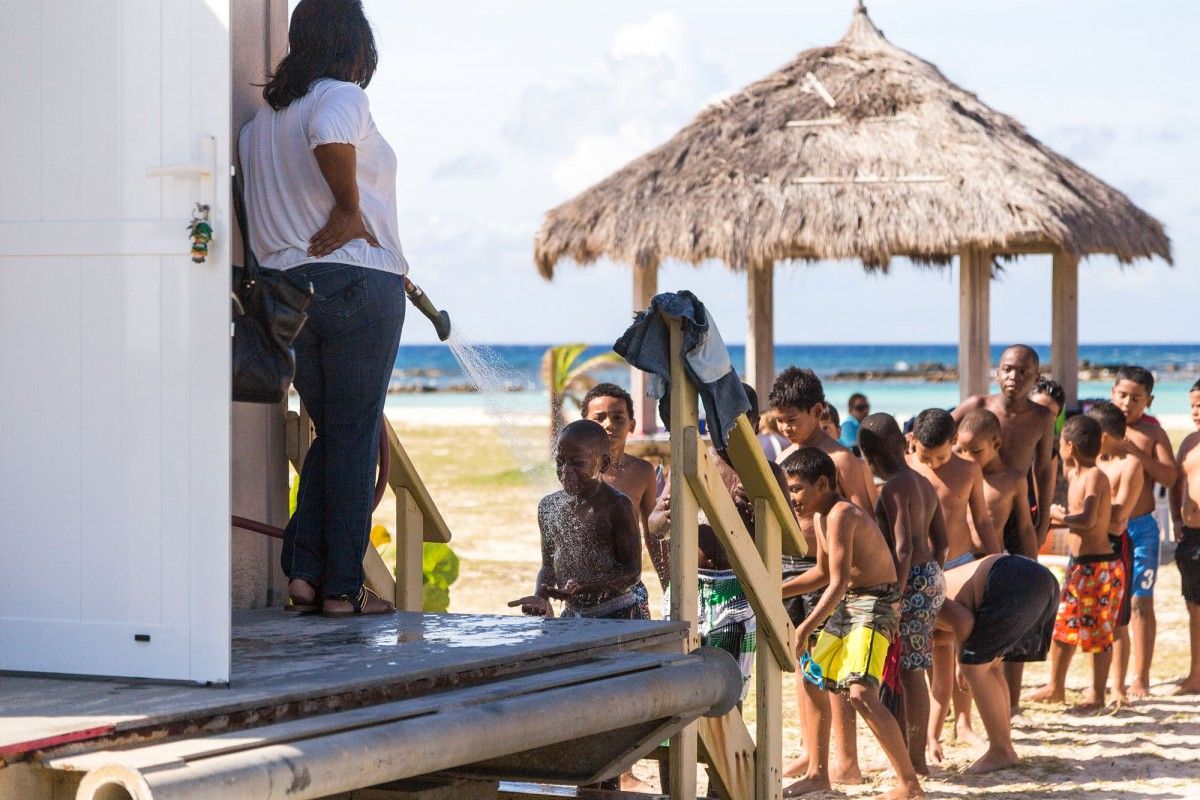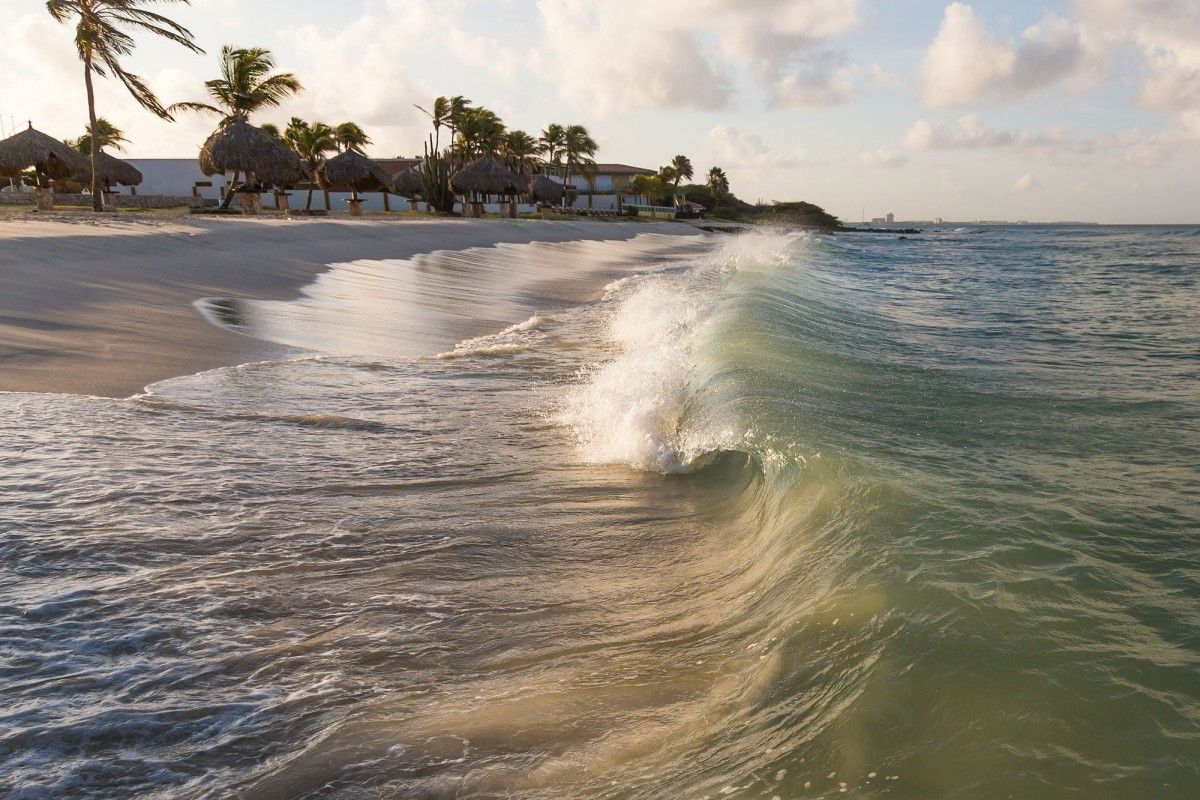 73!
P4/R5GA (1000 QSO)
P40F (7500 QSO)

16-26 Nov 2013