K4ISV, N3DXX, K9RS will be active from Aruba Island in CQ WW DX SSB Contest 25-26 October 2014 as P40S.
They will be in Multi Single Category.
QSL via K9QVB.
Aruba – Unique exotic destination in the Caribbean Sea
Although not too many people heard about it, Aruba is a small island from the South part of the Caribbean Sea. It is 29 kilometers north of the coast of Venezuela. The official language spoken in here is Dutch, although the tourists are mostly speaking in English. The capital of this island is Oranjestad. The whole area of this island is around 32 kilometers long. This island is not actually small, but it is not very popular. Because of that, Aruba is a quiet place where you can spend your summer holiday.
The island economy is mostly based on tourism or other activities related to tourism. Most of the tourists who are coming in Aruba are from United States, although people from Europe, Venezuela and Colombia are coming here too. If you come here in March, you might consider yourself lucky, because on 18th March is the National Day of Aruba. That's the proper time for parties and carnivals. However, if you come here from the States you will immediately notice that there is something different. Starting from the dishes that you can eat, and the traditional music, you will immediately notice that Aruba is a unique exotic destination.
Whenever you go in this world, you can't find something similar to the Aruba Island. As an example, for celebrating Christmas and the New Year, in here you will only hear ayaca music, or ponche crema. Additionally, you don't have to be a millionaire in order to afford one week of relaxation in Aruba. However, the hotel where you live and the area are also important things. If you want to see the beauty of the Oranjestad, then you will have to pay something extra. The dishes that you can find here are made using oriental recipes. The Aruba dishes are usually based on sea fruits and fish. They are also cooking using wine and fruits.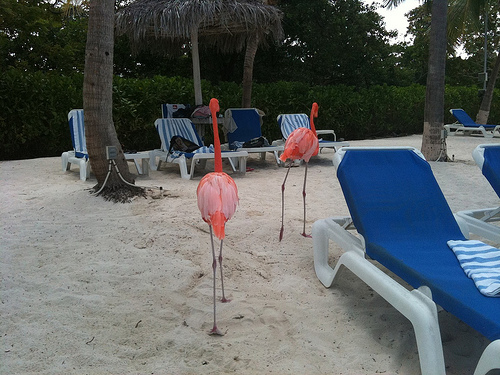 Trying to live here would be difficult, because the laws are very different from the ones used in United States or in the European countries. Additionally, it will be hard for someone to adapt to the island life, although the whole place is very quiet and pleasant. Some people, especially the teenagers are not enjoying the island holidays, because they don't have places to visit or anything to do, like interesting activities. Luckily, on Aruba, especially during the summertime, it will be almost impossible to avoid a party. The place itself is very friendly and welcoming, worthless to say that the citizens from there are also very friendly with the tourists.
Maybe you're worrying because you consider that Aruba is not a safe place. Actually, the crime rate from this island is almost zero. You wouldn't have troubles with anyone, as long as you don't want any trouble. Another interesting thing is that in here you can find people from different countries and areas. As an example, in Aruba you can find people from Japan, China, Italy, France, Texas, and Russia and so on. Although this destination is not very popular, in here you can always find a lot of tourists.
Moreover, the prices for clothes or food are very convenient. You can always go to the beach for swimming and in the main cities, such as Oranjestad, you'll always find an interesting activity to do. No one ever returned from Aruba saying that their holiday was boring. What's interesting is the fact that buildings from Aruba are built in the Dutch style. In here you can also find windmills, just like the ones from Netherlands. If you've never seen a flamingo in your life, in Aruba you can find plenty of these birds, and you can also feed the flamingos. Even these birds are friendly with the tourists.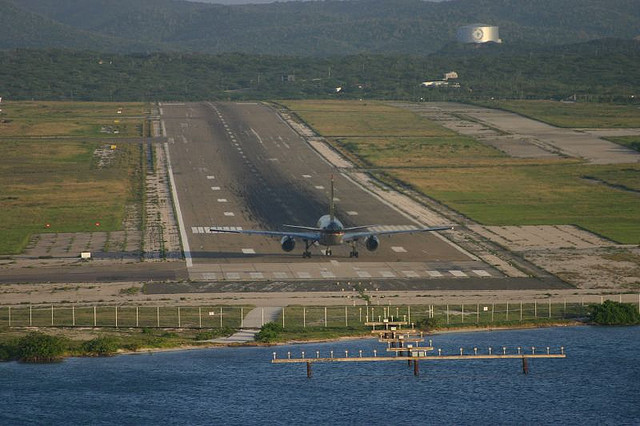 Don't imagine that this is the type of Island where people are poor and they know about surfing and that's all. Actually Aruba is an exclusive destination. The hotels are very beautiful, and it is almost worthless to talk about their beaches and the water sports. There are plenty of activities to do, and as long as you're not afraid of water you'll see that you can have lots of fun. During the night, you can play volley or football on the sand, and you can enjoy a few cocktails at some of the exclusive local bars. If you have money to spend, then you can also throw your own party, with special beverage.
It's always a good idea to come with some friends during the summer period. It's not a good idea to come alone in Aruba, because it will be hard for you to make some friends if you are not very talkative. That's why you should gather a few people and enjoy a unique exotic holiday. Spending one or two weeks in Aruba will not require a huge budget. If you have around $1,500 then you'll be more than fine. A trip in Aruba could be affordable for you as long as you know how to take care of your own money. Don't spend dollars on countless souvenirs or stuff like that. Make sure that you are at least trying to have fun everyday of your holiday.
Maybe you dont like to swim, but you can always take a towel and enjoy the beautiful landscape of the Aruba Island. The beaches are very quiet, although they are always full of tourists. You can also explore small parts of forest in here too. Many people would recommend this island from Venezuela as the perfect summer destination. If you have never been in Venezuela or if you have never seen the Caribbean Sea until now, you finally have the chance to spend some time on an exotic Island, full of fun and opportunities.
For the best experience in your lifetime until now, a week at Aruba is well recommended and highly welcomed. No matter how much you travel and how many places you've seen, you'll definitely love this island called Aruba.