News VK9XSP 20 October 2014
Today in the morning (VK9X time) we built our 2el vertical array for 80 meters. In the evening we will build 2el vertical for 40 meters. The sun is so strong that it is almost impossible to work outside during the day.
Local conditions are difficult for the eastern regions of the USA. We have a high rocky mounts on the LP direction. In practice only SP directions can be used.
We started our Top Band operation yesterday and we worked many old and new friends. Thanks for so many good reports. We know that TB signal was quite strong in the US West Coast. We also worked many HAM friends from Poland and the first one was Chris SP7GIQ (SN7Q).
Now our beverage antennas are ready and we will be able to work more effectively on low bands.
The first batch of QSOs was uploaded to the ClubLog (the link to our ClubLog is in the right panel). Please keep in mind that there will be NO log corrections during the DXpedition. So please do not ask to make corrections in the log. We just have no time for such things during the DXpedition. If your are not in the log, call VK9XSP again.
SP2EBG, SP2GKS, SP3CYY, SP3GEM, SP6EQZ, SP6FXY, SP6IXF, SP9FOW will be active from Christmas Island 18-31 October 2014 as VK9XSP.
They will be active on 160-6m CW, SSB, RTTY.
They will take part in CQ WW DX SSB Contest 25-26 October 2014.
QSL via SP6EQZ.
Information from team:
After our team experiences from last years (5T0SP and J88HL) this time we decided to find a next DX target. We have checked many possible places. After some meetings and many discussions finally we choosed Christmas Island (OC-002).
it's a long way from Europe with a few stops and there are luggage weight limits. ClubLog records locate VK9X on the 68th place of the Most Wanted Countries (28th in NA/SA, 103 rd in EU). From time to time the Island is visited by HAM groups. Overall it makes the DXpedition even more interesting and challenging.
After making up our mind we started to plan the DXpedition. Now our QTH is booked, we are testing the equipment and – the most important thing – our VK9X licensewas issued. We will be active as VK9XSP (the call we have applied for).
We will be active from October 19 till November 1. Activity on bands 160 – 6 meters. Modes: CW, SSB and RTTY. At least two stations will be active 24 hours a day. One station will take part in the CQ WW DX SSB Contest.
We will have internet access and we are going to upload our logs to ClubLog as often as possible.
Our QTH is located in the north-east part of the Island with wide open directions to Japan, North America and Europe.
Please visit other pages of our website where we published details about operators, equipment, planned frequencies etc.
We hope to meet you on bands from VK9X…

Operating frequencies
CW SSB RTTY
6m 50.105 50.105
10m 28.025 28.440 28.090
12m 24.900 24.970 24.915
15m 21.025 21.273 21.090
17m 18.085 18.125 18.101
20m 14.025 14.265 14.090
30m 10.115 10.138
40m 7.025 7.070
7.165 7.045
80m 3.525 3.793 3.585
160m 1.822,5 1.840
Territory of Christmas Island is a Australian territory in the Indian Ocean.
Captain William Minors is named Island in 1643.
Capital city of Christmas Island -Flying Fish Cove.
Official language - English.
Currency- Australian Dollar AUD.
International phone calling code - +61.
Internet domain- . cx
Time - UTC +7.
Amateur radio prefix - VK9.
DXCC Country - Christmas Island.
WAZ Zone - CQ 30.
International Telecommunication Zone - ITU 60.
RSGB IOTA - IOTA OC-002.
QTH Locator - OH29.
Christmas Island a wonderful isolated territory of Australia
Christmas Island is generally included inside territories of Australia lying in Indian Ocean. Information collected from relevant sources indicate towards point that 2,072 individuals live in this region a good part of locals are Australian Chinese. An interesting point related with this islet is that its discovery was made on day of Christmas hence name Christmas Island has been given to it. One should note that geographically this islet is isolated and history depicts very little distribution of human population because of this reason local fauna and flora reflect a stronger endemism that is responsible for capturing attention of researchers to a greater extent. Mining of phosphate is another important factor for which Christmas Island is famous.

Demographic details
We have indicated above towards findings of 2011 national survey that depicts that 2,072 individuals actually live inside this islet. Major groups find inside population are being highlighted below
Seventy percent consist of Chinese
Twenty percent consist of Europeans
Ten percent Malay
Prominent religions that are being followed by inhabitants of Christmas Island are as follow
Buddhism is seventy percent
Christianity twelve percent
Islam is ten percent
Other three percent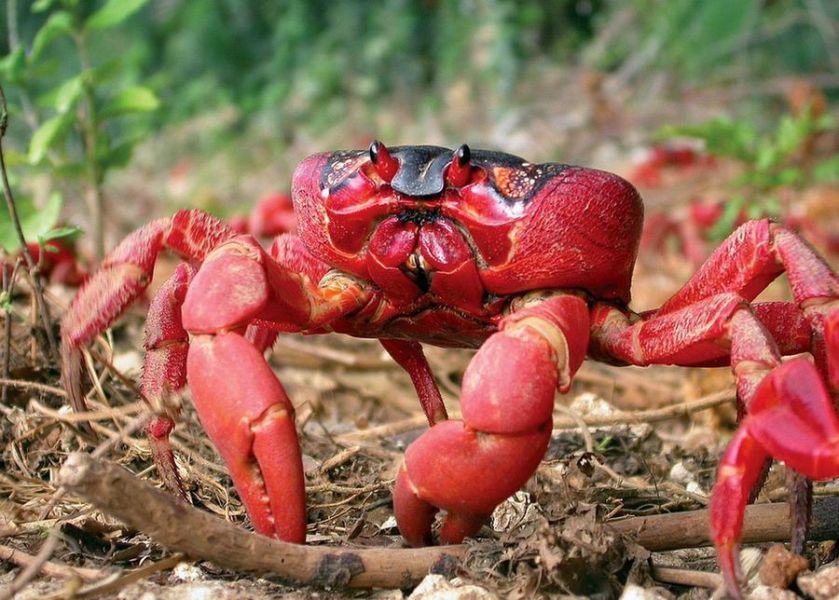 Geographical Aspects
This is basically an islet that has a shape like quadrilateral and at extreme length it is 19 km similarly at greatest width it is14.5 kilometers. Christmas Island is distributed upon 52 sq mi of land along with 86.3 of shoreline. This islet is noted as flatter submarine summit, which possesses height of 4500 m. Initially volcano was the title allotted to mountain and major part of rock's surface consists of limestone that is actually an outcome of growth of corals. Steeper bluffs along shore rise to centralized plateau in an abrupt manner. Islet mainly consists of tropical rainforests and sixty three percent of these are presently included inside national park. If we consider location, then this islet is situated towards 26000 km northwestern Perth, you can find Southern Indonesia towards 500 kilometer. In a similar fashion Darwin is situated towards 2748 kilometers towards west. The islet is generally isolated and population is also not present in huge numbers, but there are different factors, which have given special place to islet in eyes of scientists and researchers.

Climatic conditions
When we discuss climatic scenario of this islet its present towards equator's southern edge. Temperature depicts smaller variations during months. Data suggests that 28 degree centigrade is actually highest recorded temperature and it's highlighted during month of April and lowest temperature is actually 22 degree centigrade and it's noted during August. From July to month of November a drier period is noted showers are noted during this time period occasionally. From November to May wet seasons are witnessed and these also have inclusions of Monsoon. Also, Tropical cyclones are highlighted during wet climatic conditions and these bring solid wind, enormous sea as well as rain.
Prominent cultural aspects
Considering culture of this islet it can be said that uniqueness is reflected from local values also traditions. Major part of people is noted as Chinese however, Malays also people from Europe reside here. The prominent language associated with this islet is Cantonese, but English is also used as a medium of conversation. Modesty is preferred in dressing and important point to highlight here is that tourists are generally required to keep warping like Pareo with themselves. Common traditions are to take off shoes when you enter inside a house also it is avoided to touch each other's heads.
Religious beliefs reflect a great level of diversity, but point that should be appreciated is that tolerance is depicted by people of this islet towards religions that are being followed by different communities. Flying Fish Cove contains mosque and prominent religious festivals are celebrated during different parts of year.
Biological diversity associated with Christmas Island is of significant value as you can find a number of rare animal and plant species here. However, diversity of species is not the only factor which attracts tourists various forms of coves can also be located here many of them are situated near to sea and their formulation is a result of water action. Experts suggest that forty two coves are present in this islet and three most noted coves are being mentioned below
Lost Lake Cave
Daniel Roux Cave
Full Frontal Cave
Fresh water springs are another highlight of this region. Rainforest noted as Dales is present in west part of islet and it has inclusion of a good number of deeper valleys and all of these have been formulated by sprig streams. Another famous attraction associated with this region is Hugh's Dale it is one of the waterfalls. Fishing is one of the most popular activities associated with Christmas Island and best part is that a good number of different fish species are found inside waters that surround this wonderful islet. Trails for walking are also very famous along with this fans of swimming also snorkeling are going to fall in love with this place. The natural beauty and biodiversity exhibited by this wonderful place can't be explained in words, but the delighting behavior of natives is above all this.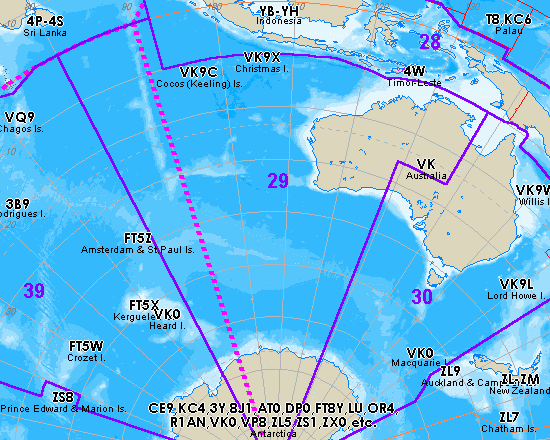 Media
The most interesting aspect related with Christmas Island is that it has extended its reach towards a good number of modernized services related with communication. Satellite linking from mainland is responsible for ensuring solid broadcasting and linking. This island because of its geographical aspects falls inside many interesting satellite ranges and because of this reason you come across idealized conditions that reaching different types of broadcasters from Asia. Natives use a good number of modern means of communication for getting connected with each other.
Flora and fauna
It should by highlight that by late nineteenth century this islet was uninhabited this led to evolution of different species without interface from humans. A great part of islet is considered as National Park that is under management of Australian Government and authorities are trying their best to maintain and preserve the biodiversity of this region.
Video Christmas Island


Christmas Island Song