R70ASIA. Members of Russian Robinson Club, Vasily R7AA and Yuri R2DG will be active from GUSMP Island (IOTA AS-070) 29 July - 2 August 2016 as R70ASIA.
They will operate on 40 - 10m CW, SSB including activity in RSGB IOTA Contest 30 - 31 July 2016.
DX Pedition members seeking for financial support.
QSL via R7AA, OQRS.
Ads for direct QSL:
Vasily Samay, P.O. Box 73, Krasnodar 350000, Russia.
R70ASIA News 23 July 2016

Yuri R2DG, Vasily R7AA, Eugene UA6EX flying on a plane on July 27 to Yakutsk, later to Cherskiy. We expect to start operation July 29.
See you on the bands.
R70ASIA Team.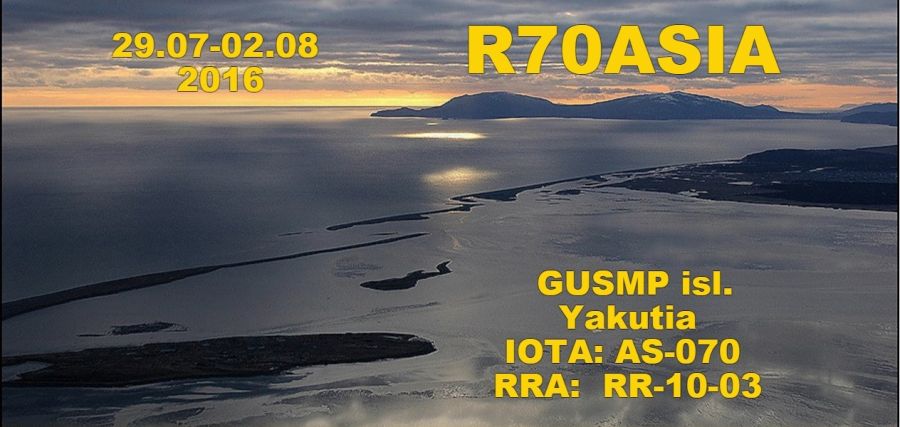 GUSMP Island. R70ASIA Logo.
Where GUSMP Island is located. Map.
R70ASIA GUSMP Island. Sunrise 10-02-2023 at 19:27 GMT sunset at 06:39 GMT