RA3AV, UA0KBG, UA3AKO will be active from Arakamchechen Island, IOTA AS - 071, 7 - 17 April 2017 (during 5 - 7 days) as R71RRC.
They will operate on 40, 30, 20, 17m CW, SSB.
QSL via UA3AKO, OQRS.
Donations to r71rrc(at)gmail.com or victor.ri0x(at)gmail.com.
Ads for direct QSL:
Victor N. Slabodchikov, P.O.Box 59, Moscow 117041, Russia.
QSOs will valid for - RRA RR-12-02, RDA CК-06, RFF-165 (NEW ONE), RLHA - NEW ONE, WLOTA - NEW ONE.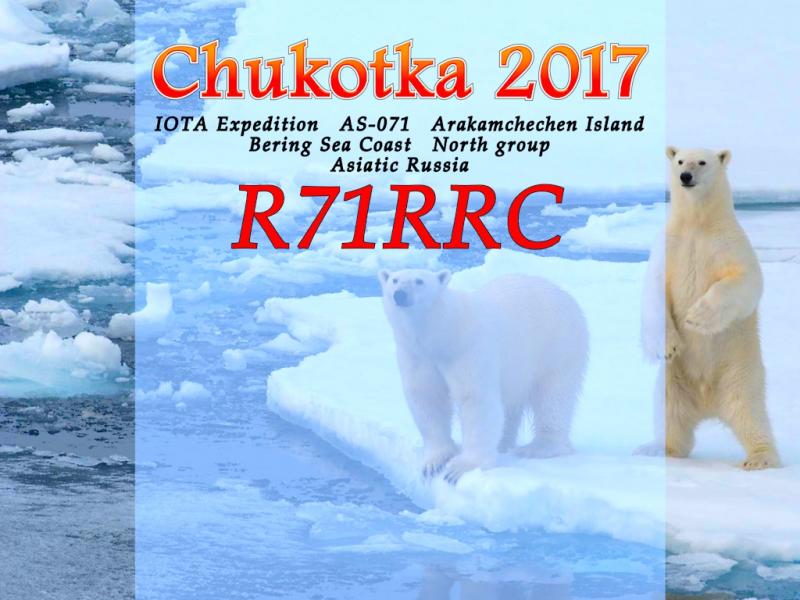 Arakamchechen Island. R71RRC Logo.
R71RRC. Where is Arakamchechen Island located. Map.
R71RRC Arakamchechen Island. Sunrise 12-04-2023 at 21:00 GMT sunset at 01:39 GMT