R1NU, R3BY, RU5D, UA6MF will be active from Morzhovets Island (IOTA EU-119) 22-30 June 2014 as RI1O.
They will be active on HF Bands.
QSL via R1NU.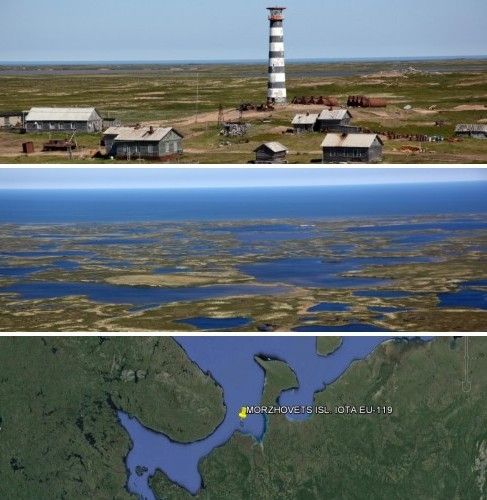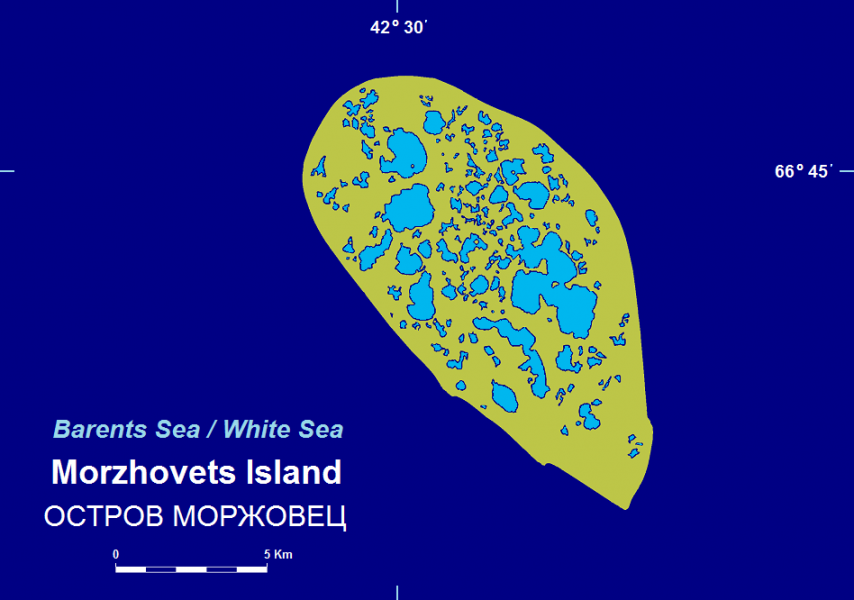 Morzhovets Island is an island in the southern limit of the Barents Sea. It is located in Mezen Bay, at the entrance of the White Sea thus separating the Barents Sea and the White Sea.
Morzhovets lies only a few km above the Arctic Circle. This island has an area of 110 square kilometres (42 sq mi).
Morzhovets island lies 14.5 miles (23.3 km) from mainland Russia.
The area where this island is located belongs to the Arkhangelsk Oblast, Russian Federation. Administratively, the island is part of Mezensky District.
The island is flat and grassy (covered by tundra) and it has many lakes. The biggest one is Lake Morzhovets. There is a settlement on Morzhovets, Severny Gorodok, which serves the lighthouse and the meteorogical station. The population of the settlement is 12.
Historically, the pomors who populated the coast of the Mezen Bay, were fishing along the coast. A sudden change of the weather could drive them off-shore. In this case, Morzhovets island was the last land before they got driven off to the Barents Sea and perish, and thus was considered to be the last resort. In particular, the father of the Russian polymath Mikhail Lomonosov, Vasily Lomonosov, died in the sea, and his body was found on the island. Pomor fishermen built a chapel on the island, which did not survive
https://en.wikipedia.org/wiki/Morzhovets_Island