Bernhard, DL2GAC will be active as H44MS from Honiara, Guadalcanal Island, IOTA OC - 047, 10 February - 8 May 2023.
He will be operate on 80 - 6m SSB.
Recent DX Spots H44MS
QSL via home call.
Ads for direct QSL:
Bernhard M. Stefan, Moeggenweilerstr. 18, 88677 Markdorf, Germany.
Solomon islands, the glory of nature
Introduction:
Standing in the North east of Papua New Guinea and northwest of Vanuatu is royal country named as Solomon islands and land area is over area of 28,400 sq. Kilometers. Capital of country that is located on the Guadal canal island is Honiara. Melanesian island, Solomon Islands archipelago and is different from Solomon Islands. This island is populated for thousands of years.
Solomon Islands campaign was started in 1942 and last in 1945 and there was great battle between United States and the Empire of Japan during Second World War. British territory official name was changed to "Solomon Islands" from "the British Solomon Islands Protectorate" in 1975. After two years independence was obtained.
Economy of Soloman Island includes 75% of labor force. Petroleum products of island and prepared goods are mostly imported. Timber is product that is mostly export from Soloman islands and in 1998 prices of world was fallen. And recently forests of Soloman islands are over stroked. The other crops that are exported include palm oil and copra. Due to non presence of framework and prevention of transporters Industry growth is catered.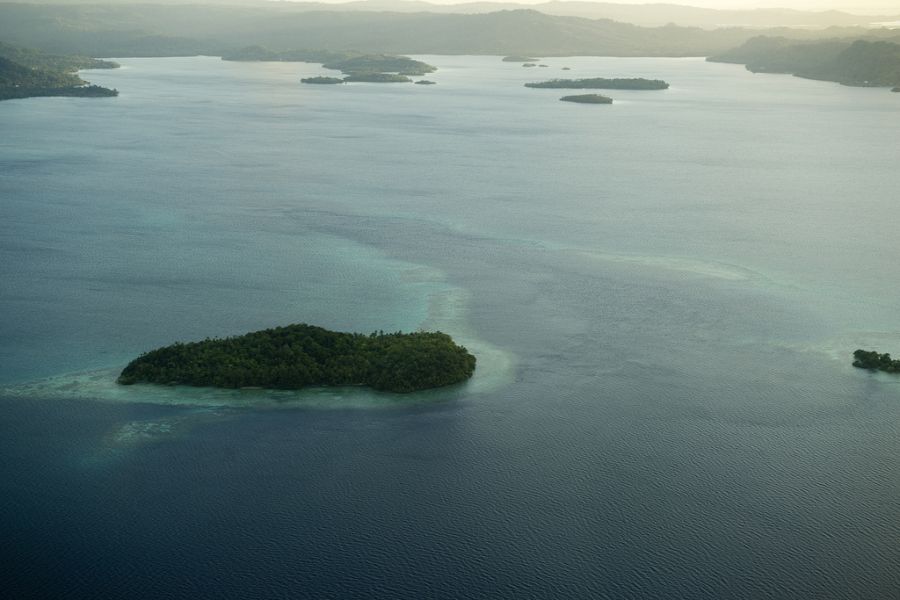 Supply of Power:
For South Pacific Applied Geosciences Commission (SOPAC), committee of inexhaustible power and developers is working and Renewable Energy and Energy Efficiency Partnership provide funds for this type of energy projects. Local communities (REEEP) have developed an arrangement that allows approaching renewable energy. Without any requirement to raise substantial sums of cash, solar, water and wind power are used. Under the arrangement, the inhabitants of island who can't pay for illuminant in terms of cash give their payment in form of crops.
Statistics of population:
The inhabitants of Solomon Islands includes Melanesian that are 94.5% of population, Polynesian that are 3%, Micronesian that are (1.2%) and some groups of religious Chinese. This calculation was made in 2006 and total population were 552,438 people
Languages:
Total 74 languages are spoken in Solomon Islands and there languages are formal regional languages, Out of these 4 is extinguished, 70 are present.
Languages:
Most common languages of Solomon Islands are:
Melanesian languages
Rennell
Bellona
Tikopia,
Anuta
Fatutaka
Sikaiana
Luaniua
Ontong Java Atoll
Polynesian languages
lingua franca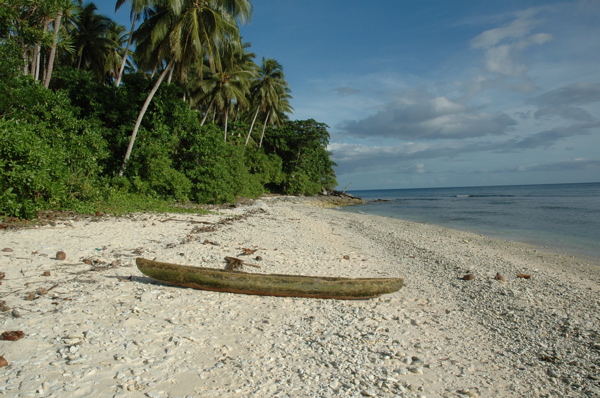 Health:
The assumption of birth of age of females from birth is 66.7 years and expectancy at birth of male life is 64.9 years. Per woman fertility rate was at 5.5 births in 1990–1995. 60 year is Healthy life expectancy.
Religion:
92% of the population follows the religion of Christianity here and the division of religion is as follow:
35% Anglican Church of Melanesia
19% Roman Catholic
17% South Seas Evangelical Church
11% United Church in Papua New Guinea and the Solomon Islands
10% Seventh-day Adventist
5% having aboriginal beliefs.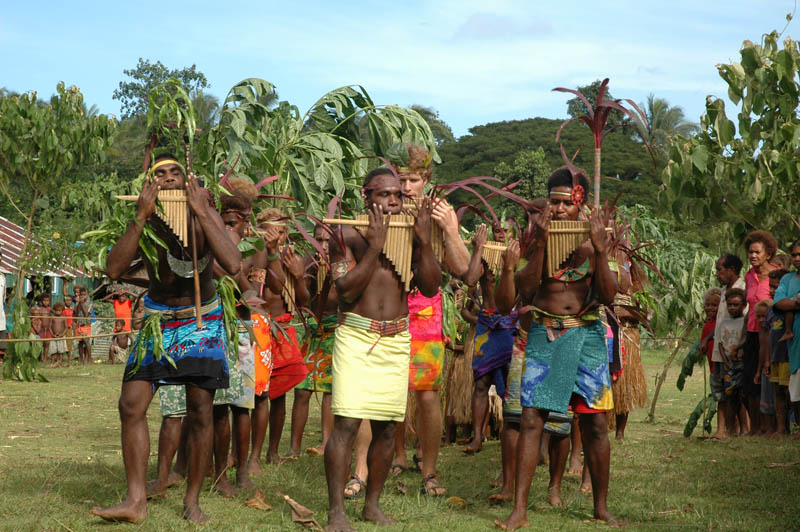 Education:
Primary education is given in Solomon Islands to 60 percent of school-age children and is not considered as compulsory. Campus of The University of the South Pacific is present in Solomon Islands while the University of Papua New Guinea that is present in the country at Guadalcanal has also established a foothold.
Radio, newspaper, television, literature and music and sports activities come in culture of Soloman Island.
Biological diversity
International significant biological diversification exists all over the country, on both land and aquatic environments, much of it still complexity. Identification of Solomon Islands is as International Extraordinary and is included as an eco region in the Global 200 listing, with high degree of endemism. Oceanic biodiversity is at similarly remarkable levels, with Solomon Islands forming part of the Coral Triangle of four countries with extreme levels of marine biodiversity.
A large proportion of the subsistence area depends on key biodiversity either directly or indirectly, particularly in the form of functioning biomes such as coral reefs and mangroves. Habitat destruction is the most significant threat to these biomes, and is being operated by activities that are commercial as well as subsistence and settlement spread
Freshwater resources
Resources of freshwater availability differ largely between various populated landforms in the country. The large high islands are providing large volumes of freshwater and are having significant river systems, but smaller low islands and atolls are reliant on groundwater in the form of a freshwater lens, and on rainfall collection. A 2006 report estimated reticulated water supplies were available to only 50% of the national population, and these mainly on the large islands. Population pressures and inundation of the freshwater lens due to sea level rise are the main issues for small island water resources, while watershed degradation due to logging and human settlement growth is the primary threat to larger islands water resources. Contamination of groundwater is a significant issue in the capital and other urban areas, due to a low incidence of reticulated sewage, and high reliance on septic tanks.
Area and Incompatibility:
Issues of land continue to be a identifiable in considerations of issues, both at private and national levels. Because of continued strong connections between inhabitants and their properties, land use and their issues, transfer and colonization remain compelling element of conflict and stability.
87% of the land in Solomon Islands Approximately is under customary land tenure with rules and ownership outside of governmental and legal systems. This structure of land relations, including customary land tenure has central value for the use of land assets under both substance and the cash economic models.
Trends in manufacturing areas and Recreational sectors:
Although great level scheme identification of the place of trip in local sustainable advancement, boom in manufacturing and advancing the area remains less. Underprivileged national framework, especially in the area of connections and transport of air has hampered the progress in visitor amount which many schedules call for. Few restaurants and hotels construction in the last 5 years has increase capacity of bed within the capital Honiara as well as offered extra categories and diversification in higher end offerings in the Western Province. Earthquake and tsunami in the 2007 have posed especially complex conflicts for the key influential areas of the Western Province, with sustainable reef destruction as well as destruction of framework at the central hotel Gizo present in town. Guidance for awareness in Future development will be required for vulnerability to destruction of nature starting from geo hazards as well as severe atmospheric events.
Constructing within Solomon Islands retains comparably minor and largely focused on the private market. Major elements of the builder section include basic hardwood manufacturing and construction of wood furniture, as well as packaging of food and processing.
Video Solomon Islands


H44MS. Where are the Solomon Islands located. Map.
H44MS Solomon Islands. Sunrise 09-30-2023 at 19:03 GMT sunset at 07:15 GMT