T88PB will be active again from Koror Island, IOTA OC - 009, Palau, 15 - 23 June 2019.
He will operate on HF Bands.
Recent DX Spots T88PB
QSL via JA0JHQ.

Previous activity:
Nobuaki, JA0JHQ will be active from Koror Island, IOTA OC-009, Palau, 25 - 28 January 2019, as T88PB.
He will be active on HF bands.
QSL via home call direct.
Ads for direct QSL:
NOBUAKI HOSOKAWA, 1458-25 OKAGAMI ASAO-KU, KAWASAKI, KA, 215-0027, Japan.
Koror Island
Koror is one of those few islands around the world, which is less popular to the tourists, yet as exotic as other popular, picture-perfect tourist destinations in the planet. It is the primary commercial center of the Republic of Palau and comprises of several islands of which, the Koror Island is the most prominent one. Being a home to mere 14,000 people (as of 2004), the economy of the island is mostly based on tourism.
People, who would love to enjoy some quality time with their family in nature's own lap, and experience the real meaning of 'Peace', should target this island as their upcoming tour destination. For those, who have already started planning a trip to this exotic island, here is a list of things you should definitely do, once you are in this island:
Visit Belau National Museum
Do not be fooled by its size. Though small, this museum is the home to rich exhibits from all the eras of the Palauan life, which includes artworks of various types, sculpture, photography, storyboards, and many other things that are enough to keep you busy for a few hours.
Hear the Legend of Mother and Child Stone
Travel to the village of Ngermid to hear the sad story of the Mother and Child stone. Legend says that a mother along with his kid was turned to stone, after the mother took a glimpse inside the men's house in the village, which was considered to be forbidden. It is a common belief that the Hotel Nikko Palau, which is now defunct, was shut down after the guests claimed that they saw the ghosts of Japanese soldiers, who were killed in World War II.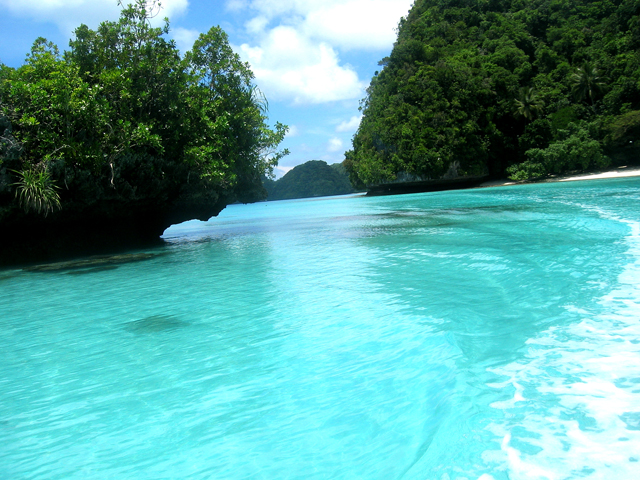 Enjoy Underwater Life at Palau Aquarium
Once you have completed your spine-chilling journey to the Ngermid village, it is time to enjoy the vibrant life that lies underwater at the Palau Aquarium. This aquarium is originally a part of the Pacific International Coral Reef Center, a research complex funded by the Japanese. This place helps people gather knowledge on the coral reef ecosystem of Palau and features 17 sections with different habitat themes.
Visit Badrulchau, a Historic Place
This is the place with rows of massive monoliths made of basalt and is situated towards the north of Babeldaob. No one knows about the origin of these stones, some of which are as heavy as 4500kg. The hillsides surrounding the area are terraced and have steps like pyramids. Research has shown that the construction work took place in between AD 100 and 1600. Sounds mysterious, doesn't it?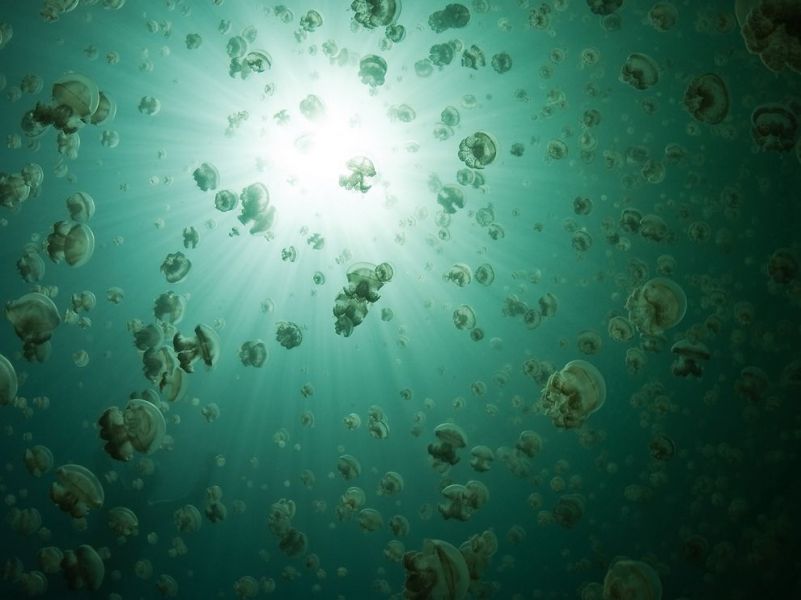 Experience 'Peace' at Peleliu Beach
Finally, you are at a place, which can easily win the contest for the most peaceful place on the earth. People, who have been at the Peleliu Beach, have reported that they often felt that there was nothing on the planet except the blue waves around them. So, get ready to hear the silence.
All the above things to do in and around Koror Island are awaiting you. What are you waiting for? Pack your bags, and set out for one of the most peaceful places on the earth.

Video Palau


T88PB. Where is Koror Island located. Map.
T88PB Koror Island Palau. Sunrise 06-20-2019 at 20:45 GMT sunset at 09:21 GMT