Peter, DC0KK will be active again as 4S7KKG from Sri Lanka, IOTA AS - 003, until 30 March 2024.
He will operate on 20 - 6m, CW, Digital modes.
Recent DX Spots 4S7KKG
4S7KKG Log search QSL via home call, LOTW, OQRS ClubLog.
Ads for direct QSL:
Peter Vossen, Vossberg 1, 33100 Paderborn-Dahl, Germany.
QTH Locator - MJ96xk.
Sri Lanka
A spectacular and beautiful island, Sri Lanka is on the coolest countries of Asia. It is known for exotic tea, endless beaches, oodles of elephants, timeless ruins, delicious food and welcoming people respectively. It was formerly known as Ceylon.
Situated in the Indian Ocean in the south of India, Sri Lanka is 65,610 square kms in length. It was a Portuguese colony during the 16th century and then became a Dutch colony during the 17th century. But in 1796 the British captured Ceylon which later became the crown colony in 1802. Ceylon got independence from Great Britain in the year 1948 and the name got changed to Sri Lanka in the year 1972.
Getting in Sri Lanka:
You can get to Sri Lanka through air. Different airlines operate to and fro from the capital city of Colombo. The national carrier is Sir Lankan Airlines which flies to Europe, Japan, China, South-East Asia, India and the Middle East respectively. Other airlines that come to Sri Lanka include Emirates Airline, Air Asia, Qatar Airways, Tiger Airways, SpiceJet and the Singapore Airlines as well.
But no direct flights reach Sri Lanka from the cities outside Europe, Middle East and Asia.
Uptil June 2011, Tuticorin-Colombo passenger ferry service operated in Sri Lanka. But this service got suspended due to civil war in the country. Presently, this ferry service has not resumed as yet. On the other side, people can reach Sri Lanka through a cruise ship which is operated by an American company Zegrahm Expeditions respectively.
Taxi is the convenient means to get around Colombo and other cities in Sri Lanka. You can set up your own schedule and itinerary and move about at your own convenience. On the other hand, there are buses as well which are present everywhere. But mostly they are crowded and it costs one dollar to go half way across the island.
Lastly, there is a railway system which links the major towns and cities in the country except the North side. In fact special observation tourist cars are also present that are pretty much convenient to enjoy the scenery.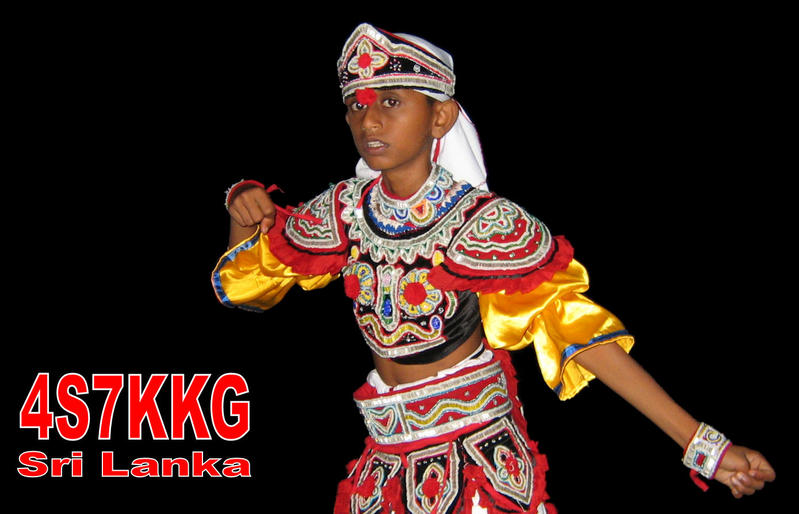 Culture:
There are two main religions of Sri Lanka which are Buddhism and Hinduism. These two religions have deep influence on the political, social and the cultural life in the country.
The official language in Sri Lanka is Sinhalese which belongs to the Indo-Aryan branch, a sub-dialect of the Indo-European languages. About 13 million people are the native speakers of this language. While Tamil is another prevalent language which is basically a classical language and spoken by the Tamil population in Sri Lanka.
The typical greetings vary across the ethnic groups. Younger people primarily shake hands. On special occasions like religious holidays and birthdays, people give gifts to each other. But the gifts are not expensive but have a symbolic importance. The native people prefer having meal together at their homes. Rice and curry are the staple foods of Sri Lanka. The food is cheap which costs one dollar while the expensive food is available at the restaurants which can cost above ten dollars.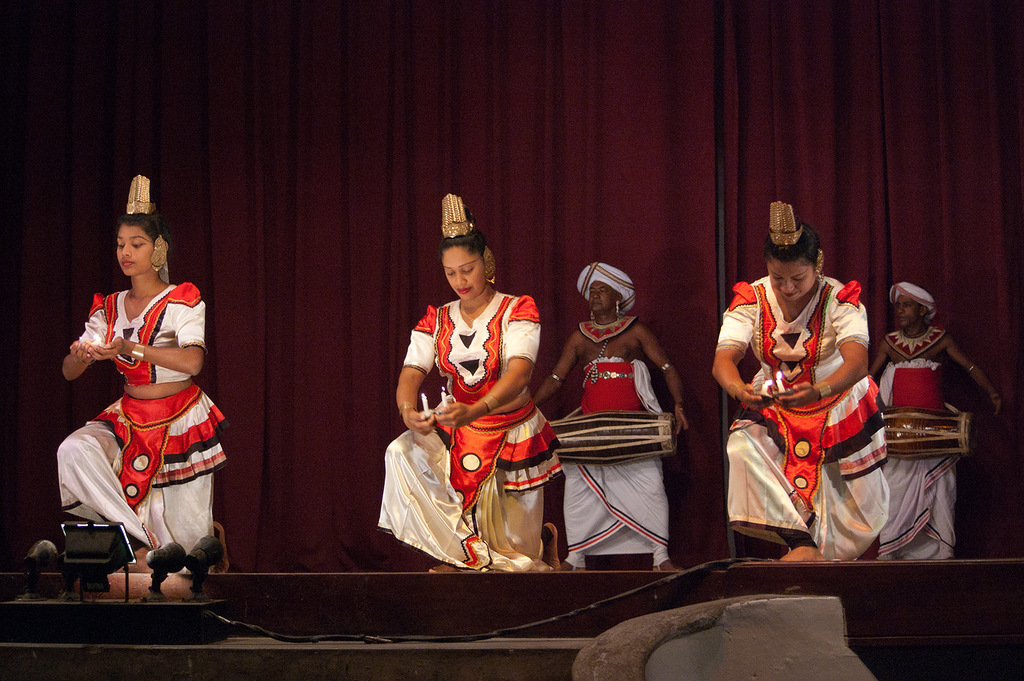 Weather:
Sri Lanka lies in the tropics, so there can be much rainfall. But there are two rainy seasons which include North-East monsoon which occurs from October to January and the South-West monsoon which occurs from May to July.
Since Sri Lanka is an island country, the climate changes suddenly from one city to the other city.
Nature:
Sri Lanka is home to diverse flora and fauna respectively. There are 123 species of mammals and the notable ones are the Sambar, Sri Lankan Leopard and the Sri Lankan Elephant as well. While there are 3210 flowering plants out of which 18 genera are endemic to the country.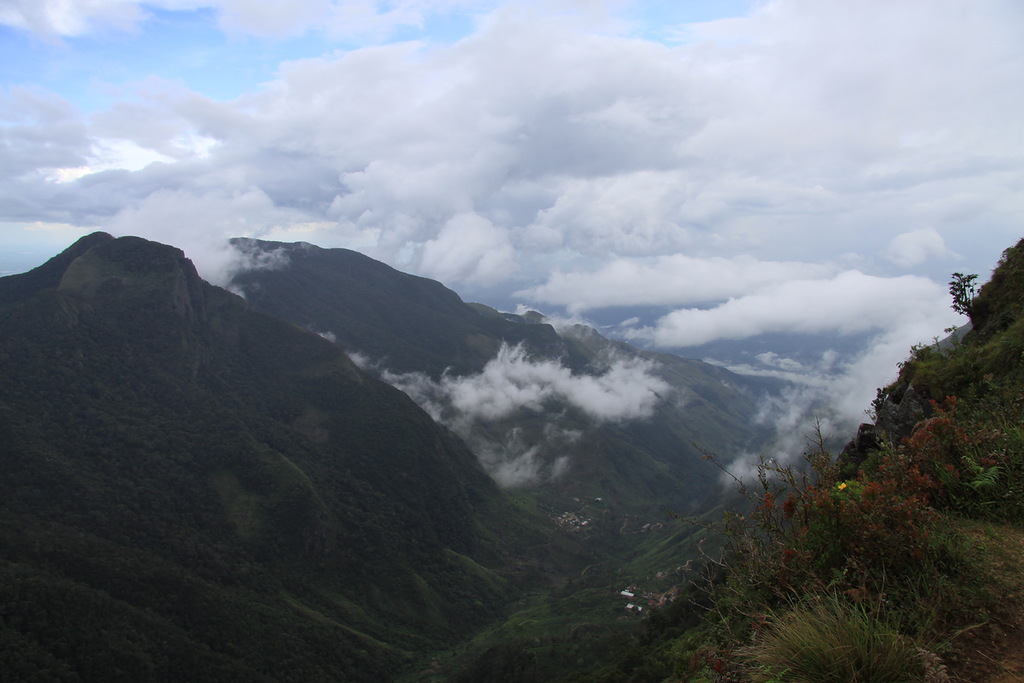 Accommodation:
Different types of accommodation across various price ranges can be found in Sri Lanka. There are family homes, as well as five-star resorts which are quite comfortable and nice indeed. During the 1960's beach hotels were commonly seen. But since the last decade there has been growth in the development of independent properties, villas and the boutique hotels. Since tourism is booming, prices are getting high quickly.
A simple guesthouse can be rented between 1500 to 4000 rupees. While a double room apartment can amount nearly 12,000 on rental basis.
Currency and Dealing:
Rupee is the currency of Sri Lanka. There are 25 and 50 cents coin made up of bronze. The other banking notes include 1 rupee, 2 rupee and 5 rupees as well as other which range till LKR 5000 respectively.
ATMs are present everywhere in the cities, so cash can be taken out at any time in the day. Money can be received through bank transfer only. A person cannot send money abroad through Western Union or the Money Gram.
Subsistence:
Agriculture has shaped the economy of Sri Lanka for many years. By the 20th century, it became a plantation economy and then it became popular for the export of rubber, tea and cinnamon as well. The industrialization that took place during the 1970's, increased the significance of finance, textiles, food processing and telecommunications in recent years. By the year 2010, the service sector contributes to 60 percent of GDP, while the industrial sector makes up 28 percent and the agricultural sector just makes up 12 percent respectively. The largest contribution to the economy is by the private sector that amounts to 85 percent.
The main economic sectors of Sri Lanka are clothing, tea export, tourism, rice production and various agricultural products.
Conclusion:
Sri Lanka is truly a good place to visit and explore. It is lively and the people are much warm and friendly. An individual can enjoy visiting famous beaches which offer good hotels and resorts respectively. On a spectacular train one can spot trekkers and walkers on the rainforested peaks and the verdant plantations as well.
Then there are many temples having pretty details which can be visited and the interesting ancient sites are also present to explore history of the country. Lastly safari tours of the national parks can be taken to enjoy the wildlife too.
4S7KKG. Where is Sri Lanka located. Map.
4S7KKG Sri Lanka. Sunrise 12-03-2023 at 00:34 GMT sunset at 12:18 GMT