F5HRY will be active again as TO1A, from French Guiana in CQ WW DX CW Contest, 25 - 26 November 2023.
He will be in SOSB 10m LP Assisted Category.
Recent DX Spots TO1A
QSL via home call, LOTW.
Ads for direct QSL:
Herve Biraud, 37 Rue Pierre Brossolette, 91600 Savigny Sur Orge, France.
French Guiana a significant ultramarine region of France
Commonly referred to as Guiana the French Guiana is one of ultramarine departments of country France situated towards northern Atlantic shoreline of Southern America. Towards east Brazil is situated and when you move towards western side Suriname comes into consideration. The area of land covered by French Guiana is 83,534 kilometer square and point that should be noted is that population density is lower. Cayenne is capital of French Guiana and acts as home to a great majority of population. Significant point to highlight is that as far as land region is concerned it's considered as largest ultramarine area of French territory. This one has been included in European Union and euro is official currency. Guiana Space Center acts a strong contributor in economy so it's given very high significance and value.
Geographical aspects
Two main geographical regions are included in French Guiana along coastal strip population is present in majority. Inside Maripasoula has highest peak of this region and its height is 851 meters. A good number of smaller islets can also be found and each of them has its own significance. A good number of rivers are found in French Guiana and most noted one is Waki River.
Capital Cayenne
Cayenne is notified as the important capital of French Guiana and this prominent city is standing upon an islet near Cayenne River upon Atlantic shoreline. The data, which was provided in year 2011, indicated that 121308 people live in this area as this is a metropolitan center. The shrimp industries of this region are of significant value. A very high level of ethnic diversity is associated with this city as European, Creole, Asian and many other communities live here. Carnival of this city, which is arranged annually, is very famous some popular dances associated with carnival are a source of attraction for not only locals, but also for people who reside in different parts of world. Some popular carnival dances are being mentioned below
Mazurka
Oike Djouk
Biguine
Interesting point to mention is that ladies in disguise invite men for dancing and according to customs men can't refuse these kinds of invitations. People of this region show great liking towards dancing and take proper lessons for this. Tropical monsoon climatic conditions are associated with this city. Average high temperature noted annually is 30 degree centigrade also 23 degree centigrade is average low temperature. Dry season is short lived in this city and wet season is lengthy. September and October bring dry season with them. The city receives 3750 mm of rainfall on annual basis.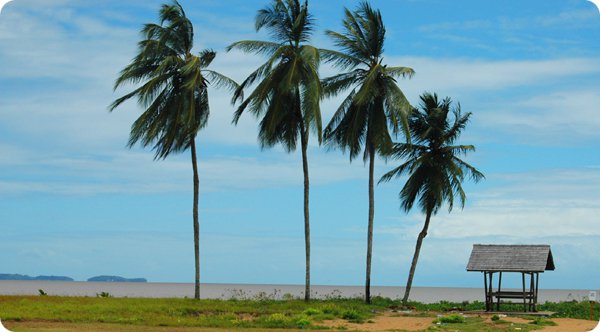 CSG
Guiana Space Center is spaceport that is located close to Kourou and is operating since 1968 and generally it's considered as an ideal spaceport because of its geographical specifications. It is very much close to equator because of this earth's spinning can influence additional velocity upon rocket when these are launched in eastern direction. In addition, to this territory is uninhabited towards eastern side because of these lower compartments of rockets as well as debris stays away from human population. In year 1964 location was pointed out for construction of spaceport. Today this area is of international value and significance for reasons, which have been described out.
Environmental factors
Interesting point that should be highlighted here is that French Guiana provides residence to a number of diverse ecosystems, rainforests, savannah and different forms associated with wetland. As far as fauna and flora are concerned you can experience great levels of biodiversity and credit for this goes to older forests present inside this region. During extreme climatic conditions like drier periods rainforest extend protection towards different species. For protecting these forests and their natural significance national parks are present and special measures have been taken for providing protection to these areas. Researchers and relevant authorities have found 5500 species of plants so far also 700 bird species, 177 mammal species and 500 fish species in this region. Not only this, microorganisms are also found in abundance more specifically in northern region. Threats to ecosystem are also present and steps are being taken for minimizing damage that has occurred. Beaches of French Guiana are also very popular and mostly these are noted for acting as nesting sites of turtles.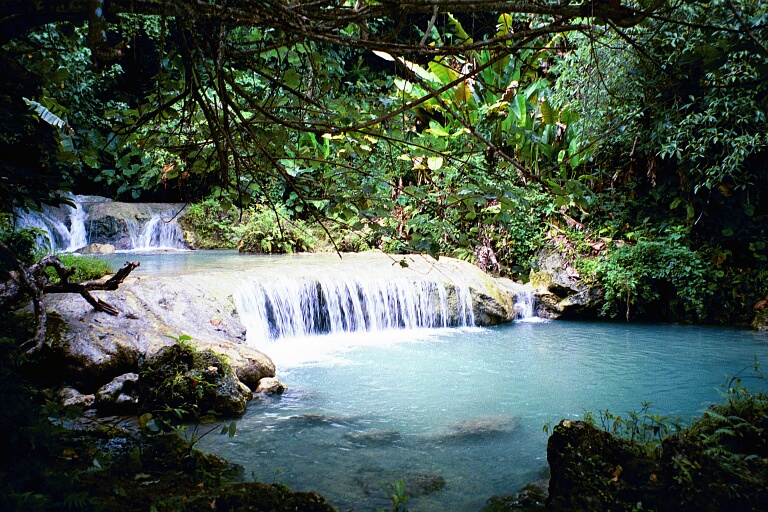 Agriculture
The soil of this region is not known for having good characteristics. Level of nutrients is lower also solid acidity contributes in not providing a bad reputation to soils because of this; farmers are required make additions of lime to harvesting regions. This has contributed towards utilization of additional nutrients and methods for achieving desired results. For dealing with this condition government institutions are supporting various researches that have been initiated in different fields for determining ways of enriching soil.
Demographic details associated with French Guiana
The data provided by official sources suggests that 250,109 individuals are living in this region and majority lives along shoreline. The information that was presented in 2011 suggested that 56.5 percent of people of this region were born inside French Guiana. Inhabitants belonging to various ethnic groups can be found here and it can be said that Mulattoes are present in great majority. Information suggests that 14 percent of local population comes with European ancestry. Asian communities consist of Chinese, people from Vietnam, East Indians and Lebanese. However, people live with harmony and don't show any kind of negative attitude. Coming towards religion Roman Catholicism holds a dominant position, but Maroons also Amerindians prefer to follow their own religious beliefs. French enjoys status of being official language and enjoys being a dominant speaking medium. However, many native languages are also used by people. Other prominent languages preferred by people are also present in good numbers and natives use them for conveying their thoughts and concepts.
In short, it can be said that people belonging to French Guiana are hardworking, friendly and dedicated. The natural reserves and beauty associated with this region is unique and has a significance of its own. It is noted for possessing great biodiversity.
TO1A. Where is French Guiana located. Map.
TO1A French Guiana. Sunrise 12-11-2023 at 09:27 GMT sunset at 21:23 GMT