Tunisian Scouts Headquarters - 3V8ST
Still the only authorized Amateur Radio stations in Tunisia are those attached to the national Scouts organization.
Some political and social changes have taken place in recent years in the country, but not the legislation concerning our hobby.
A national organization called Association des Radio Amateurs Tunisiens — ARAT has been launched recently and already joined the IARU last year.
So there is a progress and let's hope that soon the Tunisian authorities will discover the benefits of having many adept radio amateurs.
Three years ago I visited one station in Tunisia. It was 3V8SS, located in Sousse — hence the call sign — Scouts Sousse. This time, in early March 2015, I visited another station — 3V8ST — located in the capital city Tunis — hence the call sign — Scouts Tunis. This club station was set up in 1999 at the Headquarters Office of the Scouts Organization. The location is quiet and upmarket, next to a large park, a sports arena and the big Chinese embassy. I was welcomed by one of the operators of the club station: Ali Abdelhedi. Ali has been a member of the team for three years now, but he actually became interested in radio while attending a college in Gabés in the south of the country. Later, while on training in France, he received the call sign F4HJD.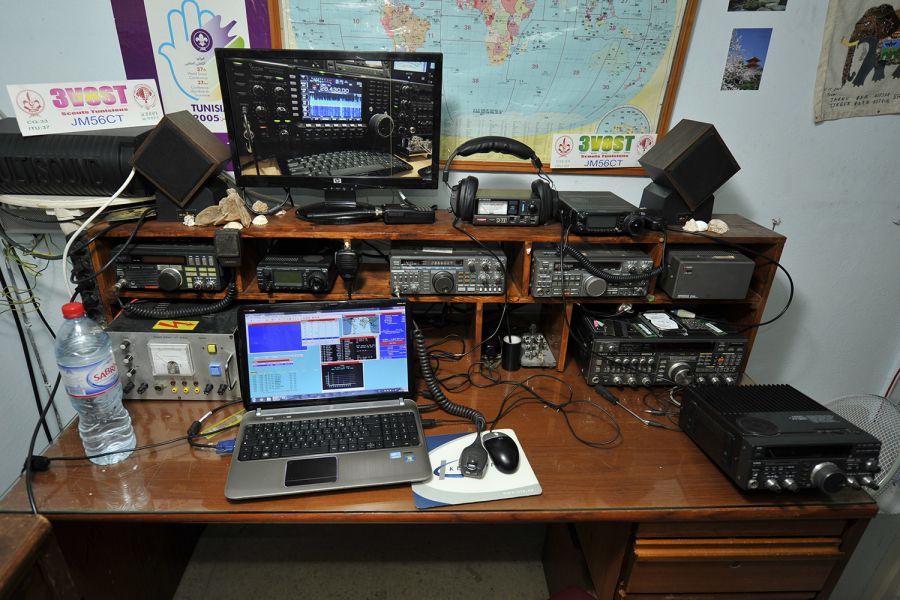 There is quite a lot of equipment at 3V8ST in Tunis. All equipment and antennas are donated by visiting radio amateurs, mostly from Europe. However, some units are malfunctioning and help with fault-finding and repairing is more appreciated than bringing more rigs.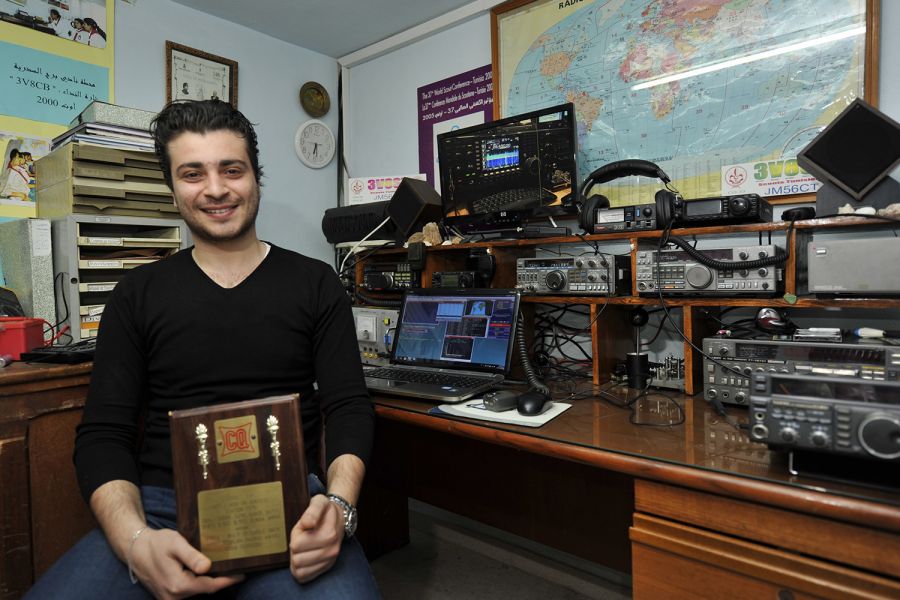 Ali shows the plaque for CQ WW contest won by visitors in year 2000. His ambition is to become a good operator and win similar awards.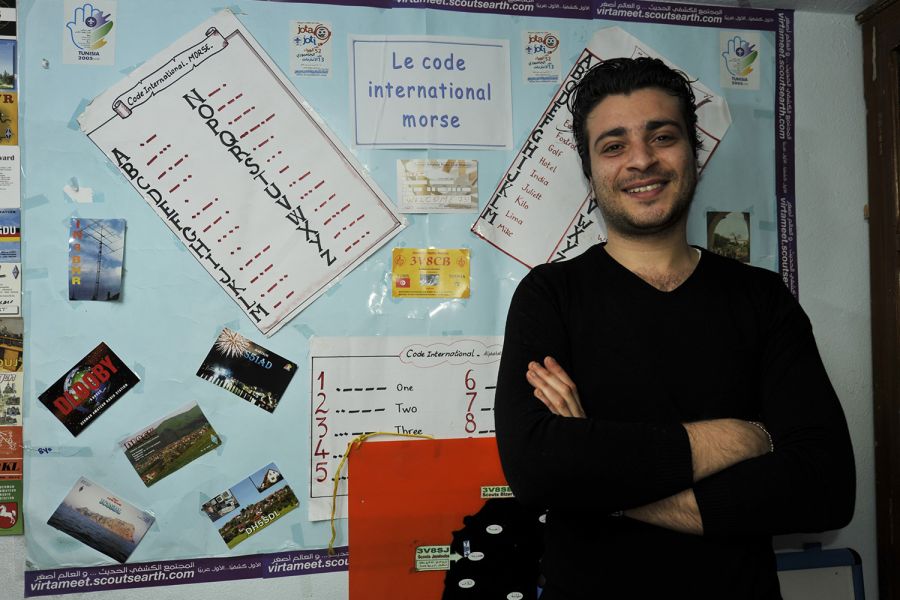 The next goal for Ali is to master the Morse code. It is not easy as there are no potential teachers around.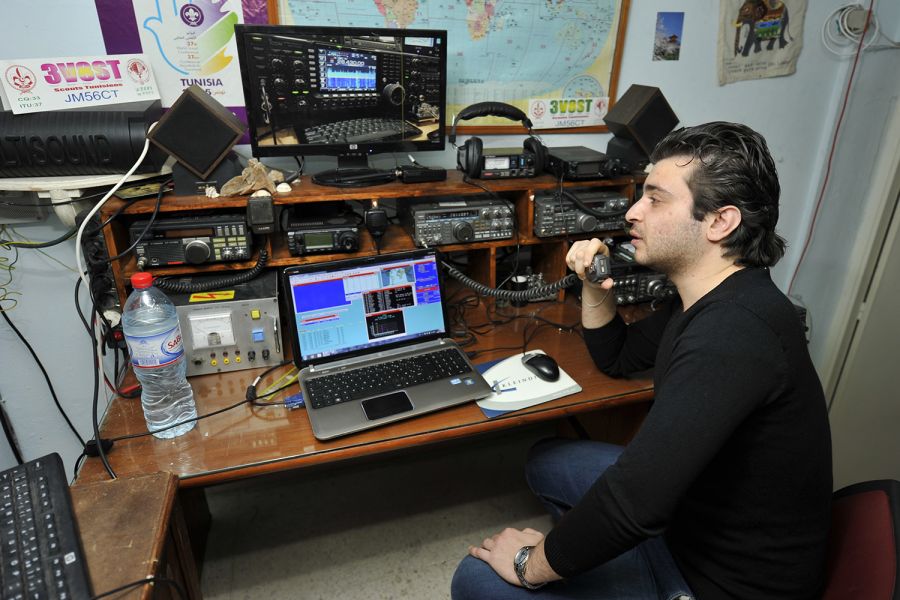 Ali, F4HJD, at 3V8ST during a regular QSO. But a couple of days earlier he was taking part in the ARRL DX Competition from 3V8SS in Multi-Single category.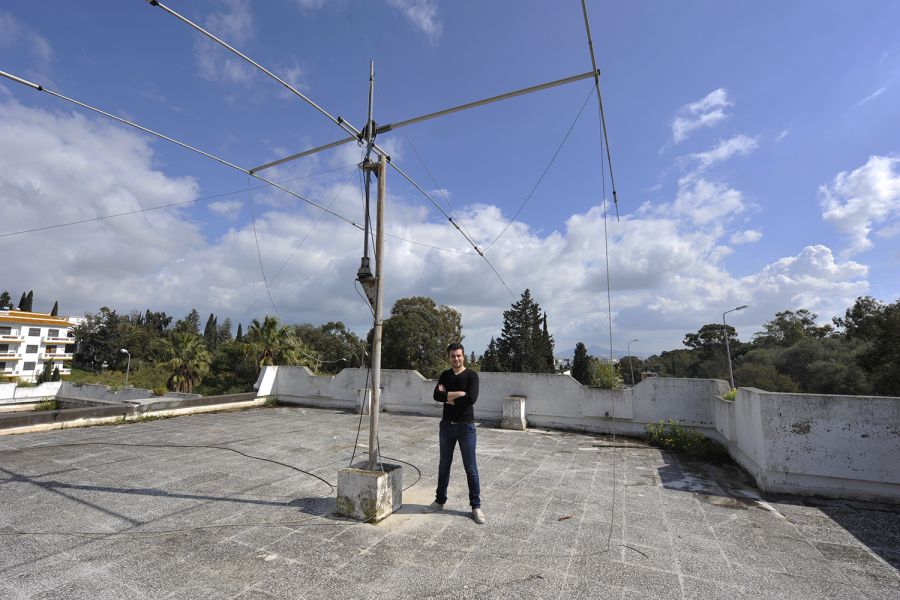 The roof of the Scouts Headquarters in Tunis is easy to access and good for setting up antennas.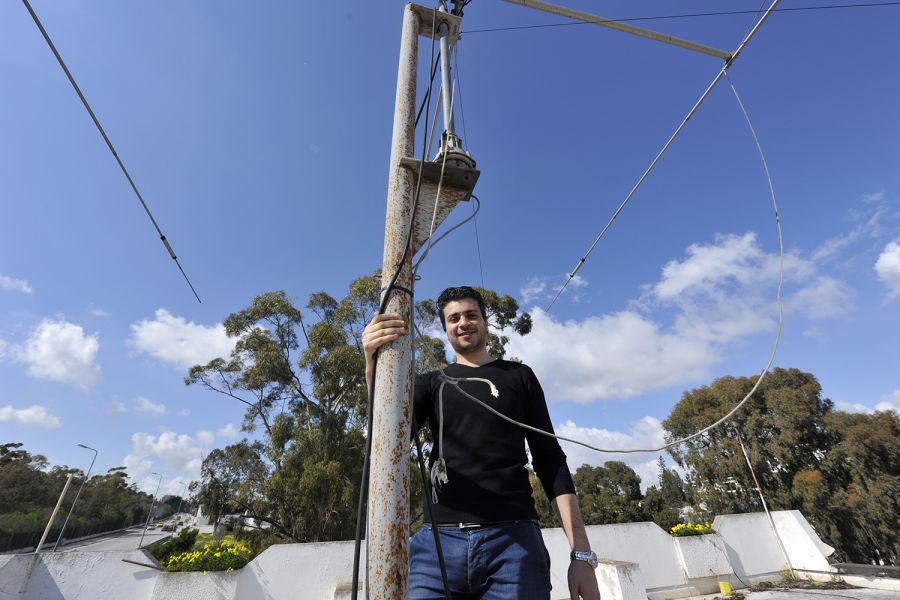 Ali, F4HJD, is checking the antenna support. The antenna was repaired in October 2014.

Tunisia is very attractive for European tourists with many good hotels and beaches, but also historical places of interest, good food and even unique beverages made of figs and dates. Before coming to Tunisia try to contact some of the local hams and find out if you can be of some help. All advice and assistance will be appreciated. The number of prospective operators in Tunisia is growing and practical help is in demand. Most of them are young and well educated. Ali, F4HJD, is 25 years old and engineer.
The chairman of ARAT is Ashraf Chaabane, who now lives in Sfax in the south.
Visitors can in most cases use the club stations, but please remember that the local computer keyboards are confusing — I recommend to BYO. Also, the weather can be unpredictable in winter. I had bad luck and experienced low temperatures and rain in early March. Except for the day I visited 3V8ST.
Henryk Kotowski, SM0JHF
March 15, 2015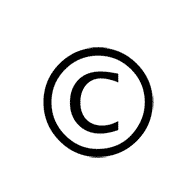 https://dxnews.com