Sebastian, OE3SZA will be active from Namibia 29 October- 11 November 2014 as V5/OE3SZA.
He will be active on HF bands SSB.
He will use FT-817 transceiver.
QSL via home call.
Namibia: A Culture of Local Pride and Beauty
A Few Words about Namibia
Namibia (known officially as the Republic of Namibia) is a vast country on the southwest coast of Africa. It is 824,292 square feet, and has a population of 2.4 million made up mainly of indigenous tribes as well as city dwellers. The capital, Windhoek, is located in the middle of the country. The main exports in Namibia include Diamonds, copper, gold, zinc, lead, uranium, and livestock
Their official language is English, nut there are also populations that speak Africans, German, Oshivambo, Herero, and Nama. The major religion is Christianity. The most popular denomenations are Lutheran and Roman Catholic. They take their religion and evangelism very serious. Other religions practiced include Judaism, Islam, Buddhism, and Baha'i Faith.
Namibia has had a turbulent history leading to their independence. In the 1800's, Germany took control of Namibia (then called South West Africa). Europeans flooded in with the discovery of Diamonds in 1908. South America took control during WWI. In 1990's Namibia finally saw their independence, but not without a 25 year bush war.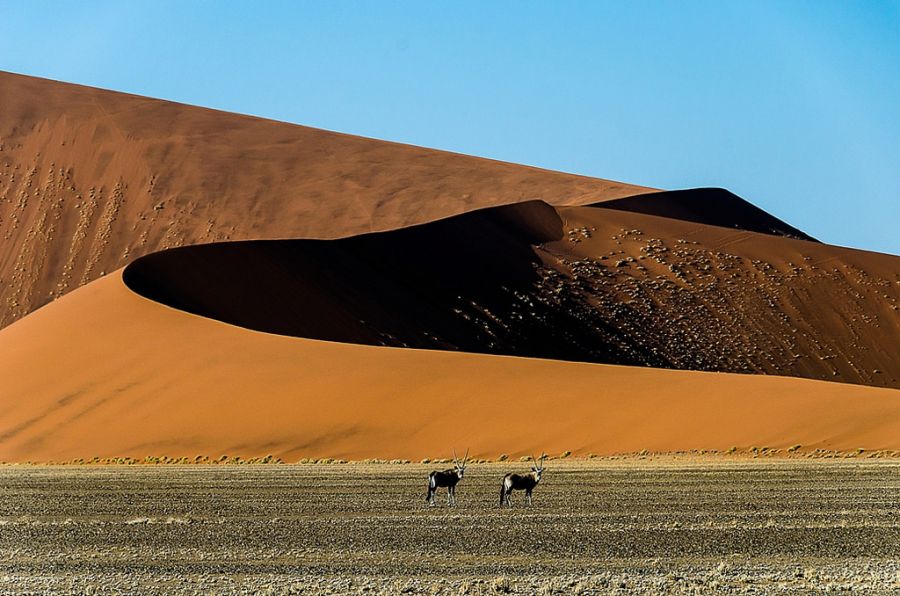 Getting Around Namibia
Air Travel: Many major airlines offer flights to Eros Airport. Air Namibia operates out of Eros Airport in Windhoek to take tourists to various locations in Namibia such as Tsumeb, Rundu, Katima Mulilo, Luderitz, Swaopmund, and Oshakati.
Driving: In general, the roads in Namibia are very good. Main roads are paved and sealed, while roads into most towns or tourist attractions are gravel, but still very drivable. Rental cars can be expensive, so it is suggested to stick to major rental companies (Avis, Budget, and Imperial) and to drive compact cars, as their starting costs are cheapest at 40 dollars a day.
Trains: The Trans-Namib Railway is available to travelers. It is not a popular mode of travel as people and freight are often on the same train, and the slow moving trains stop at every post.
Tours: Tours are popular in Namibia. These companies take travelers and tourists on excursions, safaris, and tours of the country. Some of the popular tour companies include: Cardboard Box Travel Shop, Chameleon Safaris, CrazyKuduSafaris, Muramba Bushman trails, Namib Sky, WildDogSafaris.
Culture
The cuisine in Namibia offers many local options. Namibian beef and lamb is popular because they are grassfed on grasses and shrubs from the savannah. Outdoor cooking is a big part of Namibian culture. Braaivleis is a tasty barbeque meal cooked outdoors. There is also a German cuisine influence in Swakopmund, Luderitz, and Windhoek. Popular meals are Schwarzwalder, and Kirschtorte.
Since their independence in 1990, Namibia has been improving their education system. Students attend primary school from age 6 to 13, and then secondary school from 14 to 19. Secondary school is broken into two parts. Middle education lasts for 3 years. When they finish, students take the Junior Secondary School Certificate examination. At this point, students can continue their education or begin careers. The last two years of secondary school are optional, but are often restricted to urban areas. Students who have university ambitions must complete this level of schooling and pass their exit exams. There are two tertiary levels of education in Namibia: Polytechnic of Namibia and University of Namibia.
Since their independence, the European influence in music has been joined by more Indigenous influences. Different tribes use different instruments. Common instruments are drums, strings, flutes, marimbas, gourds, and horn trumpets. Traditional music is common during weddings as well as festivals like Windhoek Karneval in April.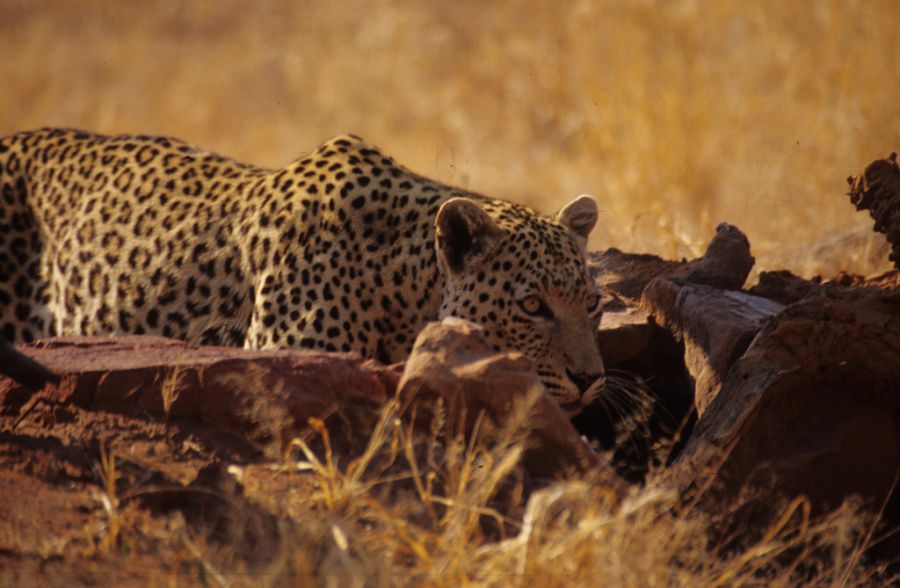 Nature
Namibia has been known as one of the sunniest countries in the world. They boast 300 days of sunshine a year. The climate is arid and humidity is low. Substantial temperature changes are normal in a given day. Different regions have very different rainfall and temperatures, with the evergreen Caprivi Strip leading rainfall at 600-800 mm annually. The highest temperatures occur in Namib and Kalahari Desert, with the lowest temperatures and rainfall along the Atlantic coast.
The Nambian climate and terrain house a number of animals. In Namibia, you can find lions, giraffes, hippopotamus, elephants, cheetahs, wildebeest, black and white rhinos, hyenas, black backed jackals, ostriches, vultures, zebras, dikdiks, baboons, seals, springboks, kudus, wild dogs, and oryx. Namibia is also home to many endangered species like the African untamed Dog, the Oribi, and the Puku Black and White Rhino.
There are many national parks in Namibia. Each has its own special purpose to preserve and protect nature. Etosha National park focuses on the preservation of wildlife. Namib-Naukluft Park and Fish River Canyon focusing on the landscape and the natural beauty of Namibia.
Sports
Soccer, rugby, cricket, golf and fishing are the main sports in Namibia. The national stadium is housed in Windhoek. A second stadium was built in Katutura. Namibia has a relatively small history at the Olympics. They have been in 6 summer games and have won 4 silver metals: 2 in 1992 and 2 in 1996. Their medals were all won by one athlete, Frank Fredericks, in the 100 and 200 meter dash.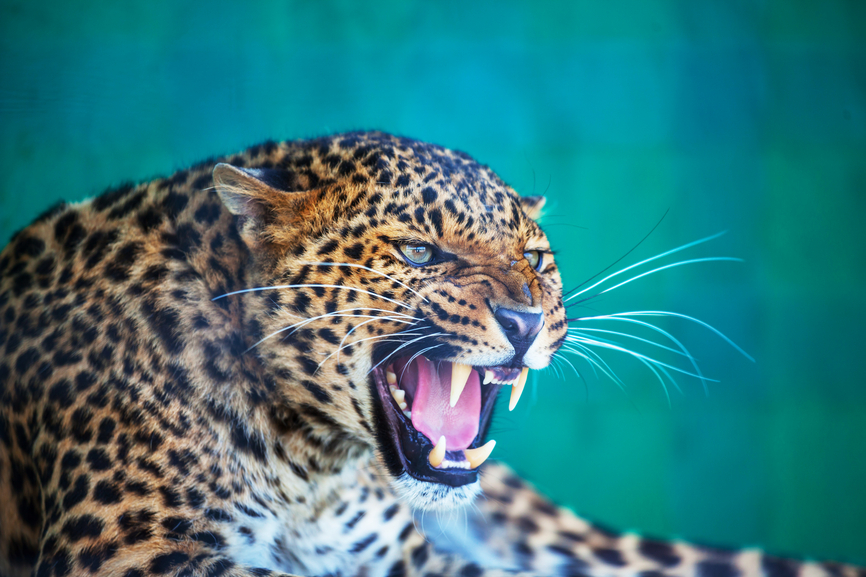 Where to Stay
Namibia offers many options for lodging, depending on what kind of adventure you are trying to have.
The Olive Exclusive is a high end establishment in Windhoek. It has 7 suites (4 with plunge pools) and offers guests a terraced restaurant and a gorgeous view of green hills. Beautifully decorated with local art and items, it is perfect for those looking to immerse themselves in the culture of the capital. It is conveniently close to the airport as well.
The Onguma Tented Camp allows people to camp on the east side of Etosha National Park. 7 luxury tents offer views of a gorgeous waterhole and many exotic animals. It is perfect for a relaxing rest after a day of seafaring.
Conclusion
Namibia is a land rich with culture, food, music, gorgeous views, and exotic animals. It has an incredible history of persecution and perseverance in the quest for their independence. It has activities for everyone from relaxing hotels, music festivals, and sporting events to engaging experiences with wildlife. Family friendly and education, Namibia has it all. What are you waiting for? Take yourself to new heights and go exploring!
Video Namibia