Masa, JN3NFQ will be active from Anguilla Island 23-30 November 2014 as VP2EIM.
He will be active on 80-10m CW, SSB, RTTY.
He is planning to be active in CQ WW DX CW Contest.
QSL via JA1HGY.
He will use K3 HF transceiver with 500 watt amplifier and with beam and vertical HF antennas.
Get to Know Anguilla
A Few Words about Anguilla
Anguilla is a tiny island (35.14 sq ft) in the Caribbean. It is part of the Leeward Islands in the Lesser Antilles and is east of Puetro Rico and directly above Saint Martin. Its capital is The Valley, located centrally on the island. Anguilla's main exports are hard liquor, large construction vehicles, sculptures, other heating machinery, and paintings.
The official language in Anguilla is English. The predominant religion is Christianity, with nearly one church for every square mile of the island. Some of the popular denominations on the island include Anglicanism and Methodist.
Anguilla was colonized by the British in 1650. In 1882, the British tried to merge Anguilla, St. Christopher, and Nevis together as one dependent colony, but Anguilla held many protests and resistances, and British troops were sent in to control the situation. It wasn't until 1982, nearly 100 years later, that Anguilla was officially separated from St. Christopher and Nevis and had a new Anguillan constitution ratified under British rule.
Getting Around Anguilla
As Anguilla is so small, it is easy for both tourists and locals to get around.
Air Travel: The only airport in Anguilla is the Clayton J. Lloyd International Airport (AXA). Many major airways offer flights to Anguilla through Puerto Rico, St Martin, St Marteen, Antigua, and St Kitts.
Ferries: It is easy to move between Anguilla and the surrounding islands by ferry. Ferries are offered to Saint Martin and Saint Marteen. A general ticket cost is 40 dollar round trip to St Martin or 90 dollar round trip to Saint Marteen. Charters include GB express, Link Ferry, Fun times Charters, MV Shauna Ferries. Their fees may vary.
Driving: Rental cars are available on the island. For 20 dollars, anyone with a valid driver's license can purchase a temporary Anguilla driver's license. There is a single main road that runs from one end of the mile to the other. To cross the entire island using this road takes about 30 minutes with a speed limit of 30 miles per hour. Driving is on the left side of the road, but they accommodate many tourists by having cars with steering wheels on the left.
Bikes: With a bike, you can reach more secluded parts of Anguilla's beautiful island. The two main bike rental companies are Exotic Plus and Premier Mountain Bike Rentals, but hotels and other accommodations may offer rentals of their own... You can rent for 10 dollars a day, or get a weekly rental.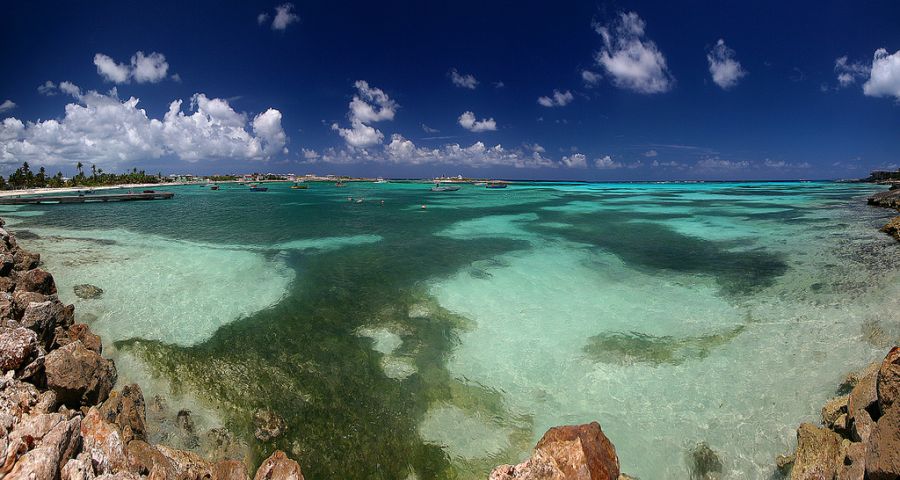 Culture
The education system in Anguilla provides free, compulsory, education to students 5 to 15. When they finish high school, they take the Caribbean Examination Exam. They must receive 4 or 5 passes (including math and English) to be admitted to 6th form. 6th form is a two year program. In order to qualify for US university credit, they must pass 6th form. Their population is 95% literate, and they continue to move forward through technology and performance setting "Test of Standards" in grades 3, 5, and 6.
The cuisine on Anguilla is largely based on seafood. It combines the influences of the Caribbean, Spanish, French, English, and African cuisines in its cooking. Local sea food includes conch, spiny lobsters, crawfish, crabs, prawns, shrimp, marlin, mahi-mahi, red snapper, and grouper. A seafood staple that the island imports is salt cod. Beef is imported. Popular small livestock options are goat, mutton, pork, and chicken. Dishes the area is known for include barbeque, jerk, dumplings, and lobster bisque.
There is a lot of live music to enjoy in Anguilla. Local bands and singers perform various styles, such as fast-beat soca, calypso, and reggae. Popular musicians include Bankie Banx (owner of the Dune Preserve bar, and host of reggae festival Moonsplash), Omari Banks, British Dependency, Sprocka, Musical Brothers, True Intentions, Cyprus Roots, Keniyah, and Boss. This artist can be found at many local restaurants around the island.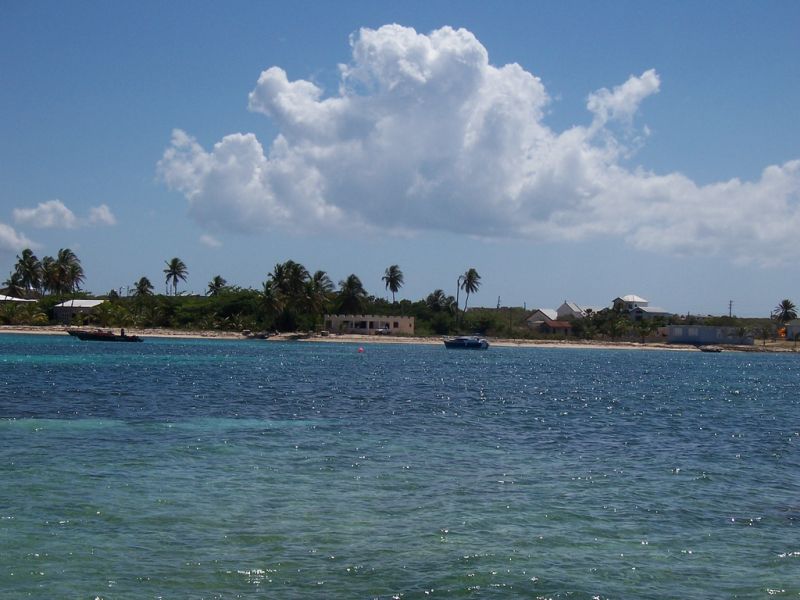 Nature
The climate of Anguilla is tropical, but often feels moderate thanks to northwest trade winds. The island is flat, with few hills and gorgeous beaches. It is made of limestone and coral. The land is incredibly infertile. Only scrub oak, Anguilla bush, and a few trees seem to be able to survive there. From July and October, the island will often endure multiple hurricanes.
There are a few animals unique to Anguilla. Two lizards, the Anguilla Black Ameiva and Sombrero Black Lizard, have been discovered to inhabit Little Scrub Island and Sombrero Island respectively. A snake eel was discovered in the area around 1985.
Sports
The national sport of Anguilla is boat racing. The tradition was started when Anguillan men working on neighboring islands would race their boats home as families watched and cheered. Many races are hosted every year, and are a large tourist attraction.
Other sports include tennis, golf and cycling. Recently, their very own Shara Proctor not only qualified for the Olympics, but broke the British record in long jump with a distance of 6.95m. Because of the island's status as a dependent territory, she will participate as a member of Great Britain's team.
Where to Stay in Anguilla
The Meads bay beach Villas offers a private pool and full kitchen for each villa. The property houses 4 villas, ensuring more privacy. Easy beach access and opportunities to snorkel, swim, and relax make this ab easy choice for a vacation destination.
The Frangipani Beach Resort offers luxurious ocean views, activities like boat cruises, water sports, and pools. Along with 19 rooms at different affordable prices, they also have a signature villa that has its own private beach.
Conclusion:
Anguilla is the perfect tropical get away for families and couples. It offers an intimate vacation experience that is integrated into the local experience of music, fresh seafood, and friendly locals. Their history is representative of their resilient culture. It is virtually crime free, with gorgeous beaches in all direction. If you're looking for a special vacation experience filled with fun for everyone, Anguilla is the place for you.
Video Anguilla Island