W5MJ will be active from Pohnpei Island 16- 23 Februrary 2015 as V63MJ.
He will operate on 160- 10m CW only.
QSL via home call.
Pohnpei Island-stone altar island
Pohnpei island (Pohnpei stands for : upon (pohn) a stone altar (pei) is one of islands within the group of Senyavin Islands that belong to the Caroline Islands. Pohnpei Island is part of Pohnpei state, one of states within Micronesia federal states. Palikir, capital of Micronesia, is located on the Pohnpei. Pohnpei Island is the biggest and most densely populated city in Micronesia. This island is popular for diversity of its natural life. It is also known as one of the the most humid places on the earth. You can see Ka tree only on Pohnpei and Kosrae Island.
People on Pohnpei speak local Pohnpeian language but English is second official language in Micronesia, and locals generally speak it very well. Older population also speaks Japanese, as Japan occupied islands during the World War II.
The Pohnpei islands also include 2 atolls: Kapingamarangi and Nukuoro.
How to get to Pohnpei
United Airlines is the only company that provides flights to Micronesia and Pohnpei. The airport isn't that big, and most checking on the islands is done by hand, so expect to have all of your luggage to be hand-checked. There is a marina on Pohnpei for sailboats.
There are no street names, nor addresses in Palikir. Luckily, there is a single street and it is quite easy to go sightseeing around the city. If you are somehow manage to get lost, local people will be more than happy to point you to the right direction.
You can rent a car on Pohnpei. The roads are in modest condition, so drive carefully if you choose this as a mode of transportation. Very often you will see a car on your side of a road, because it is avoiding a hole on the road. In the evening, many drivers drive very slow because they are drunk-and there are almost no road signs.
You can get around in a local taxi as well, and it is another affordable form of transportation. For example, you can get a cab to drive you around Kolonia for just 1 dollar per person.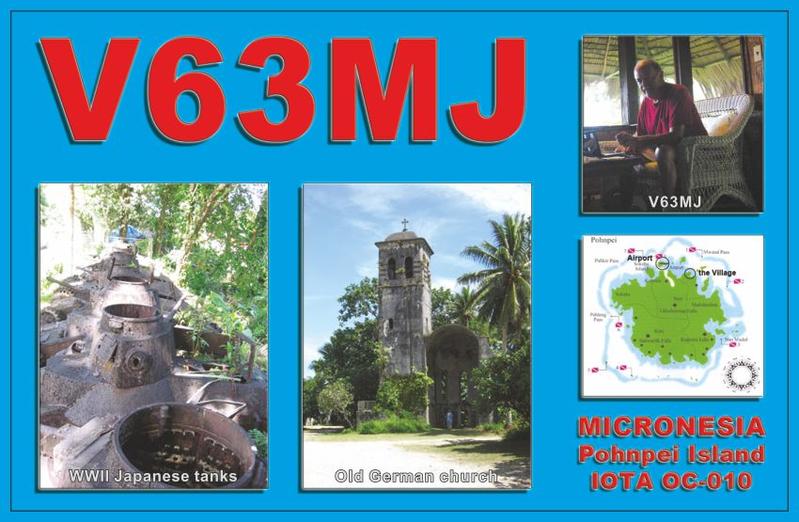 What to visit
Sokehs Ridge - this is a hiking road that leads to the top of island mountain, so you will enjoy magnificent view over entire island. While going to the top, you will go by some Japanese guns that lay there since the World War II.
Nan Madol - these are ruins of ancient old royal city located on artificial islands. These ruins have got the name "the Venice of the Pacific."
the Spanish Wall is located in the Kolonia; this wall is all that is left of the old Spanish fortress.
Surfing
Pohnpei Island is a great location for surfing. If you are surf enthusiast, then you should visit Pohnpei between October to April, although you can find good waves around the year on the other islands in archipelagos. Pohnpei has often been the subject of numerous surf magazines as a great surfing location, so it is no wonder that it is becoming more and more popular among this population.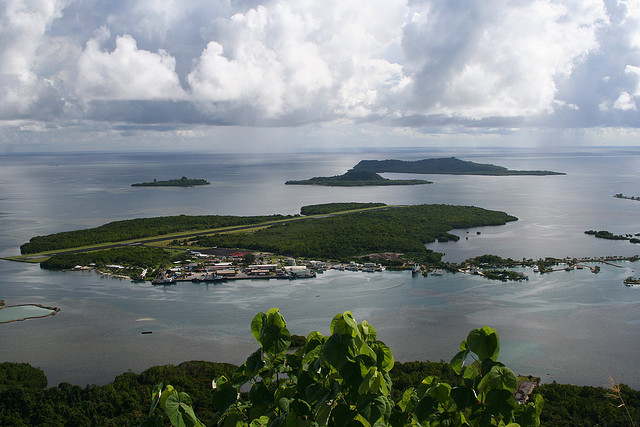 Island of the stone money
Pohnpei is one of the four Micronesian islands that is also called Island of stone money, and it is worth walking around it to discover and find out more about this currency from previous time. It wasn't money in classic sense of word; these are round flat rocks with hole in the middle that resemble coins. Now they are located around the island, somewhere near the amend walls and overgrown with grass, as a reminders of past practices. These rocks that used to have quartz surface were very shiny and were driven from Palau island, where there were carved in this round shape. Locals would bring them in canoes, and this was a very risky adventure due to risky seas. Worth of individual piece depended both on the size and weight, and effort to get it to the island.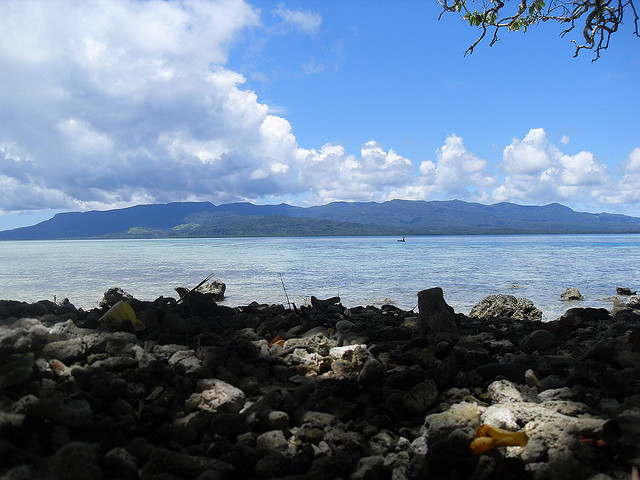 Diving and snorkeling
Pohnpei under water world is very rich and divers will truly enjoy in waters around the island. While diving, you will enjoy in sea world around the reefs. The Pohnpei under water world is known for their rich manta population. If you are accommodated within Nahlap Resort, you will probably go on diving or snorkeling trip in their organization. In order to enjoy in the best diving spots on the Pohnpei, get a boat to take you away from the coast.
Swimming
Pohnpei doesn't have classic Pacific beaches we see on majority of islands. Actually, rather than beaches there are wetlands, area of swamp with sea mangrove trees. In order to enjoy in beautiful blue sea, you will have to get a local fisherman to take you out on the ocean, away from the island coast.
Shopping local souvenirs
Locals make souvenirs of wood and palm leaves/threads, so you can find lots of authentic souvenirs to buy, at an affordable price. You can also see them making these souvenirs that often incorporate shells and small wooden carvings.
Discover remains of Japanese presence
There are remains of Japanese military presence from World War II evident all over the Pohnpei and surrounding islands. There is a small Japanese tank in Kolonia, as well as two batteries on the way toward Sokeh Rock. Another battery is left on a Temwen Island, very close to Nan Madol.
Eating on Pohnpei
You will be able to eat well in several nice restaurants positioned around the island. Prices range from about $6.50 to $9 for a lunch and $12 to $30 for a dinner. Some of restaurants worth mentioning are:
Nett Ramen a charming local restaurant that makes its own noodles, with menu of $7 for lunch and dinner.
"Mereina's Restaurant" will offer you Fijian meals and local dishes such as taro and breadfruit.
Safety on Pohnpei
The Pohnpei is very safe, and locals are very friendly and polite. When you show appreciation of local culture, you will be very well accepted, and all you have to do is to avoid drunk locals.