Steve, WB4GHY will be active Diego Garcia Island, IOTA AF - 006, 16 September - 16 November 2022, as VQ9SC.
He will operate on 160 - 10m, SSB, FT8.
Recent DX Spots VQ9SC
QSL via WB2REM direct.
Ads for direct QSL:
JAMES MILLNER, 7010 GULLOTTI PLACE, PORT ST LUCIE, FL 34952, USA.
Diego Garcia Island

Diego Garcia - the "stolen" home or the "wonders" of American democracy

Diego Garcia Island is part of the Chagos Archipelago, located in the central Indian Ocean and is a British Overseas Territory. It is a volcanic atoll, consisting of four islands (the largest - Diego Garcia, smaller - Middle, Western and Eastern islands), the total area of which is 27.2 km2.
It was discovered in the 16th century by the Portuguese navigator and explorer Vasco da Gama, who is said to have named it after his faithful assistant who served on his caravel. At first the land belonged to Portugal, then France and finally Great Britain, now the rights to these territories are disputed by the island state of Mauritius, which considers that it has more rights and refers them to its external borders.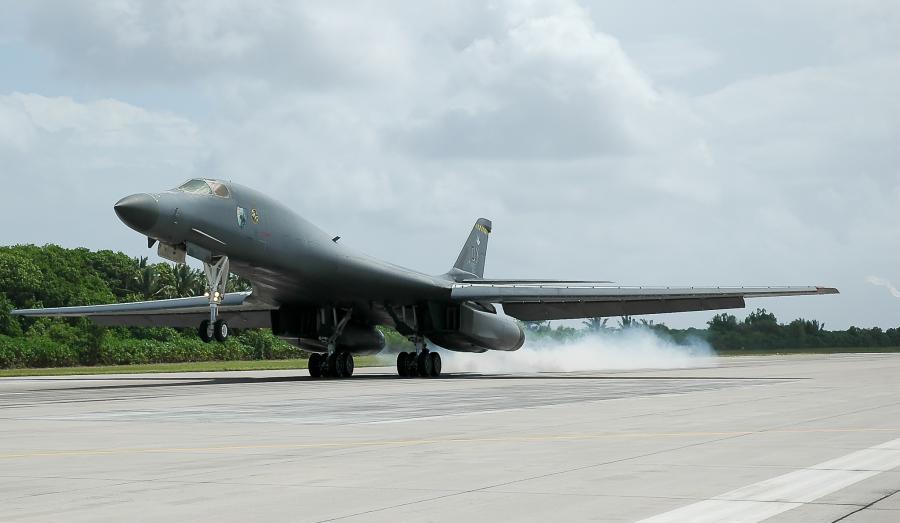 B1 Bomber, Diego Garcia Island. Author - Bo Ryan.
Hot air of tropical latitudes

This lagoon-shaped island is surrounded by a narrow strip of above-water coral reefs about 60 kilometers long and between 400 and 3,000 meters wide, most of it is flat, with the highest point being 7 meters above sea level. The climate is both maritime and tropical with high temperatures (up to +300C during the day), high humidity (up to 80%), and a constant flow of air. These areas fall under the influence of the tropical monsoon, the average annual rainfall is 2600 mm.
The beauty and exoticism of tropical nature

The main vegetation is wild coconut palms (formerly used as a raw material for copra) and sugar canes.
The atoll is inhabited by a large number of nesting birds (ornithologists count more than 20 species), distinguished by the beauty and exoticism of their plumage.
Due to the ban on industrial fishing and diving, in coral thickets of coastal waters there are many diverse species of pelagic (living in the water column) tropical fish (zebrasome, winged), there are also large representatives of chordates such as barracuda, rays, sharks of small size (feline and tiger), there is a large number of mollusks and arthropods, turtles. Here is the habitat of the unique coral-enedemic Ctenellachagius, a species of coral-brainworm, and on land grows a plant endemic - Chagos anemone.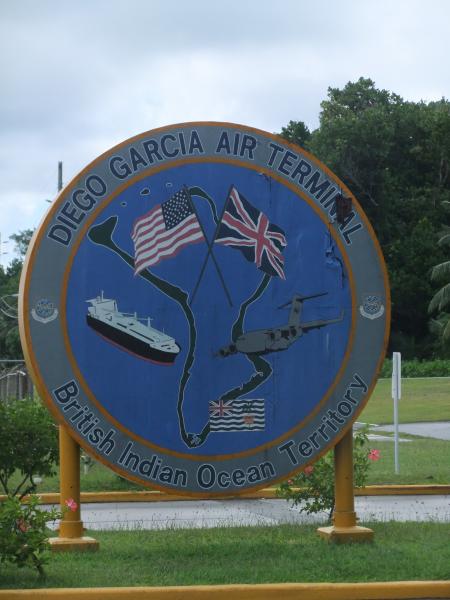 Diego Garcia Island. Author - Eric G..
Illegal Eviction or All Secrets Become Revealed

Native inhabitants of Diego Garcia were considered settlers from different countries of the world: they were the descendants of slaves brought from Africa, Indian wage laborers, etc., their common name - Ilois, their language - Creole. In the 1960s, after Britain made a deal with the U.S. government to build a Pentagon naval base there, the local population of about 5000 was deported to Mauritius on condition that they would not be allowed to visit their native land for a long time. Only in the early 2000s did Britain recognize the deportation as illegal and by court order could the locals return to the "outer islands", but they could only go to Diego Garcia as part of a strictly selected group (no more than 100 people) to visit the graves of their ancestors, and had to leave the island as soon as possible. The U.S. and British military contingent on the island of about 3,000 is concerned about the possible repopulation of these territories, explaining that the natives are too intrusive and nosy, and thus might compromise the secrecy and security of their military facility.
The coming of 2016 should be the beginning of the return of the natives to the islands, for that is when the time of the U.S.-British treaty ends, and the natives of the atoll hope they will have a chance to get their land rightfully theirs.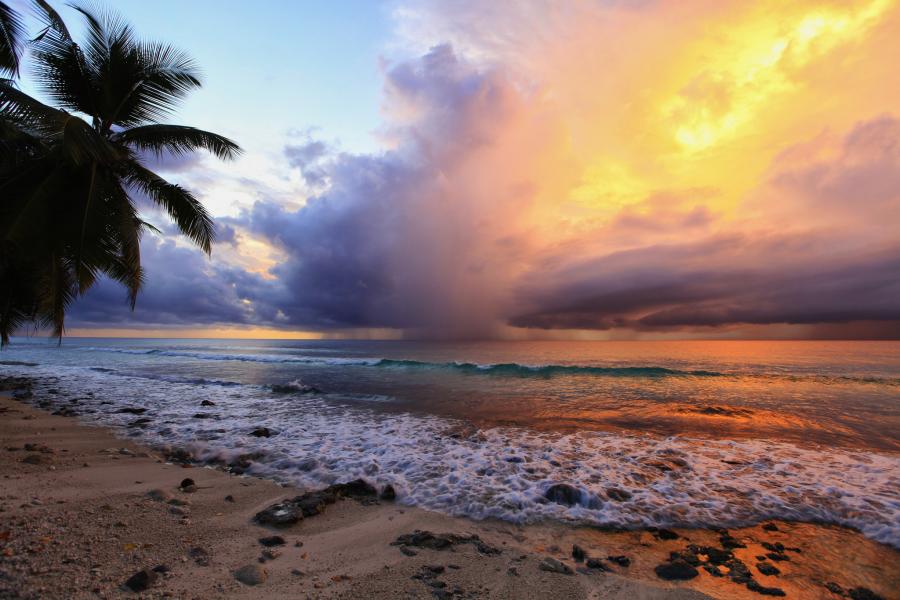 Sunset, Cannon Point, Diego Garcia Island. Author - Ted.
A tropical paradise is not for everyone

The administrative center of Diego Garcia is housed in a military settlement, and the main activity of the local contingent is military duty as well as maintenance of military facilities. There is a military airfield with an airstrip, the lagoon is equipped with a cargo pier and several anchorages for both large ships and support vessels, there are warehouses of fuel and lubricants and ammunition.
At the moment in the UK a special commission has been created, which is working on a project to return the local population to the islands of the Chagos Archipelago and create normal living conditions for them, as well as provide them with jobs. The development of tourist diving industry on the archipelago is one of the most discussed topics, because so far in these waters commercial safari boats have no right to operate. Chagos Archipelago and all its islands are available for owners of private yachts or, for example, for participants of some research expedition.
VQ9SC. Where is Diego Garcia Island located. Map.
VQ9SC Diego Garcia Island. Sunrise 09-22-2023 at 00:58 GMT sunset at 13:07 GMT