Bob, N7XR will be active again from Diego Garcia Island, Chagos Archipelago 19 - 27 March 2015 as VQ9XR.
He will operate on 160- 10m including 5Mhz.
QSL via N7XR direct only.
The Secrets of Unpopular Diego Garcia Island
Have you wondered where on planet earth is Diego Garcia? Is there an island as such? Have you heard of the speculations that the ill-fated MH370 that went missing on March 8, 2014 ended in this unpopular little spot located in the middle of Indian Ocean? Our skepticism with these questions lurking in our mind became a curiosity that made this unpopular Diego Garcia Island quite known especially to investigators and ordinary folks related to the victims of Malaysian Airlines MH370 flight.
Located south of equator is a footprint-shaped coral atoll that first came into limelight after the Tsunami that took place on 2004. Spared from severe damages on this Asian disaster because of its favourable topography, even as 1.8m-high wave hit this island its deep under water trench saved its natural aura and the people who live there at.
Where abouts and Specific Location
This atoll is specifically located 3,535 kilometers of Tanzania's east coast, 1,796 kilometers southwest of Kanyakumari, India's southern tip, and 4,723 kilometers of Cape Range National Park of Western Australia. It also lies at a vast submarine range in the Indian Ocean called Chagos Archipelago which comprise with straight chain of atolls, coral reefs, and islands.
In short, Diego Garcia is generally a neighbor of Africa with approximately 3,600 kilometers coming from the east coast part, and at the north-west coast of Australia with 4,700 kilometers distance. Also, it is 3,500 kilometers upward of Malaysia.
The isle's whole area encircles approximately 170 square kilometers having a width of 11 kilometers and a length of 24 kilometers. Its lagoon area is close to 120 square kilometers and approximately 25 meters depth or 80 feet.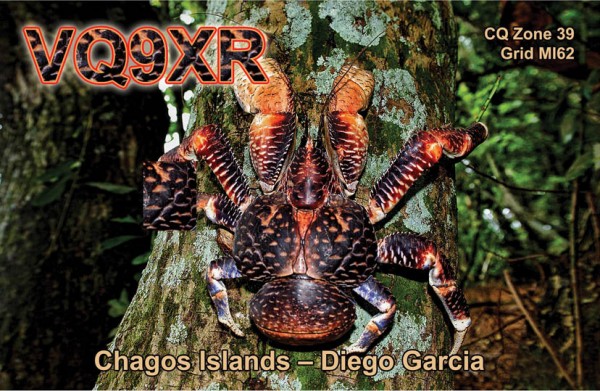 The Birth and its Discovery
History says that fishermen including traders during the early days sometimes get adrift in the vast of ocean waters then would finally end up in one of the isle of Chagos. Then recovered and brought back offshore to their residences. During those days as per Maldivian history the different islands have no specific names and categories. Like other islands of Chagos, uninhabited till the 18th century, and it was in the year 1778 that the Island of Diego Garcia was granted to a certain Monsieur Dupuit de la Faye by the French Governor of Mauritius. French were visible during that period but just temporary for the purpose only of amassing fish and coconut. Though there were few huts built as their abode it was then finally abandoned in April 1786 when there was an attempt by the company of British East India to lodge a settlement there, unfortunately they did not succeed following the wreckage of ATLAS, a British East Indian ship. Ultimately, French colony thrived triumphantly in Diego Garcia the year 1793 when they casted away lepers and established plantations such as coconut and sea cucumbers.
The Dark History to the 20th Century key points
Treaty of Paris 1814 made Diego Garcia a colony of United Kingdom following Napoleonic Wars and was administered from Mauritius until 1965.
SMS Emden, a German light cruiser visited the Island during the Word War 1 in 1914
In 1942 an advanced flying boat unit was developed by British called as RAF Station Diego Garcia. Their aircraft were used during the World War II in search of German surface raiders and Japanese submarines.
The headquarter was closed on April 1946 after the end of hostilities.
When UK was withdrawing its military presence from the Indian Ocean, UK made a treaty with US who desire to establish a Naval Communication station and agreed on Diego Garcia as a perfect location.
November 1965, UK purchased the Chagos Archipelago including Diego Garcia as a requirement of UK/US mutual defense strategy from the self governing colony of Mauritius to establish the BIOT (British Indian Ocean Territory) to pave the US military activities.
April 1966, entire assets of Chagos Agalega Company in the BIOT was purchased by British government
December 1966 UK-US agreement allowing US to use the BIOT for defense purposes for a period of 50 years and another 20-year optional extension on which both parties has set December 2014 as the date of its contract signing.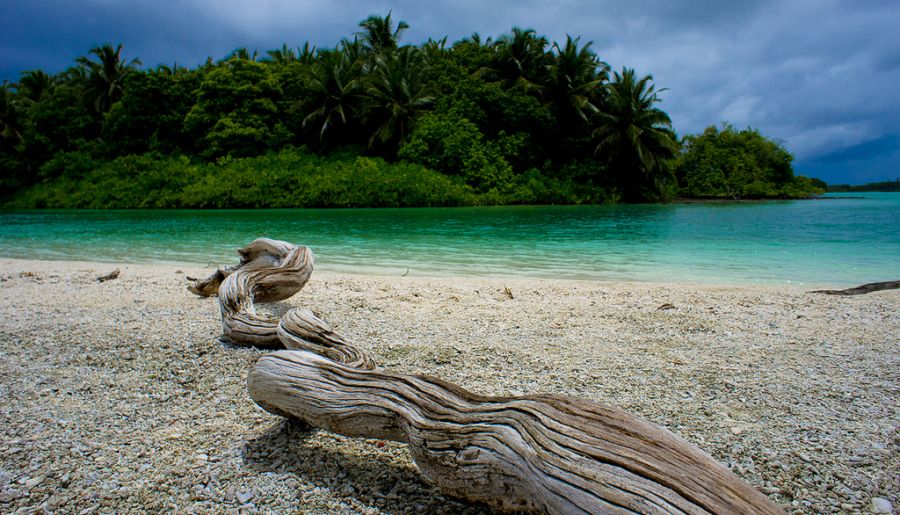 Secret Revealed: Diego Garcia an Isle of War
Crowned as US military and intelligence ground Diego Garcia island remained mum for decades. Unknown to all, it proved how important and crucial headquarter he is to Persian Gulf War, and served as a base for B-52 bombers during the Operation Desert fox against Iraq in 1998. Again, it pursued its critical strategic guise when the US used this facility to attack Afghanistan in October 2001, and currently the British and American –led war against Iraq.
Not only used as launch pad for US wars against Afghanistan and Iraq but it may house a top-secret CIA prison where terror suspects are interrogated and tortured according to the book "Island of Shame" by anthropologist, Assoc Prof David Vine.
More than 2000 support workers of different nationalities including Sri Lankan and Filipinos joined 40 British and a thousand military personnel of US to settle there. Speculations that suspected AlQaeda members are being seized and interrogated on the atoll, not disregarding also the possibility of Jemaah Islamiyah leader of terrorist group in Asia.
Possibility of visiting the island is futile, no one can enter the territory except those given permits and have access to military. Travel is by boat/yacht with the authorize clearance to permeate the area. It was noted too that the best fish in the world originates here such as tuna, wahoo, snapper, marlin and barracuda.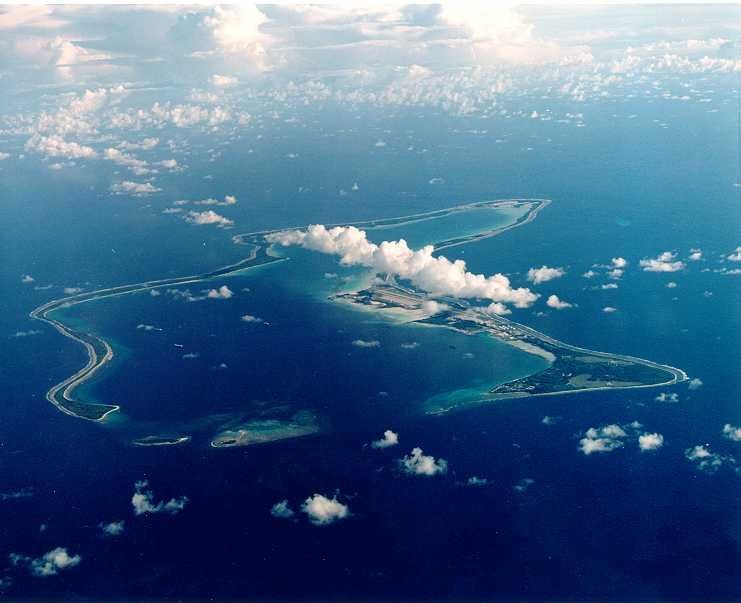 The Uncertainty of the Future
To fight for their homeland's acquisition, the Chagossians as the original inhabitants have sought the British courts, unfortunately they were not given the right to return, rather the British court sustained the military's right to inhabit the island. To hinder them more from returning and pursuing their claim, an "Order of Council" in 2004 was issued.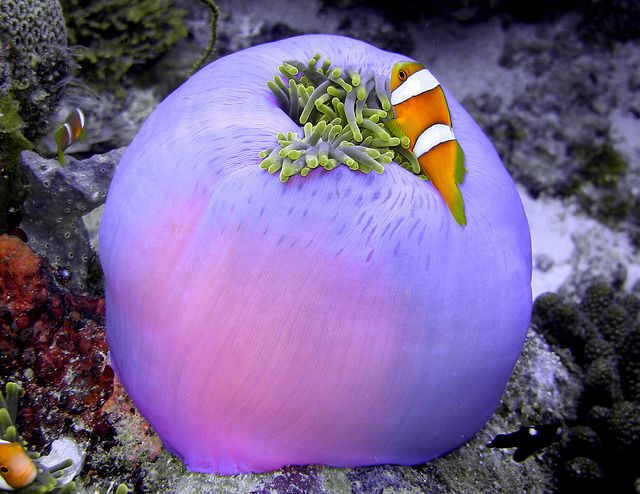 Good news came on May 2006 of which UK's High Court ruled the possibility of Chagossians return to other Chagossian islands, and gave a devastating judgement on British conduct in the case, as "outrageous, unlawful and a breach of accepted moral standards."
"The suggestion that a minister can, through an Order in Council, exile a whole population from a British Overseas Territory and claim he is doing so for the 'peace, order and good government' of the Territory is repugnant."
Video Diego Garcia