Here's my personal opinion about selection to WRTC 2010.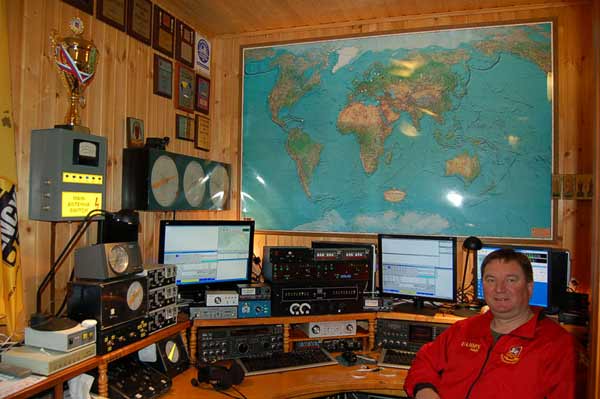 There are only 2 more qualifying tests left in the selection race to the WRTC 2010. These are - RDXC 2009 and "On site championship of Russian Federation" (I am talking here about Russians). I would like to share some thoughts about selection Formula or "Selection criteria for participation in"World Radiosport Team Championship 2010" ("WRTC 2010").

One note – I am not going to criticize nor blame nor discuss nobody. I am just going to express my own opinion, which will probably be noted by the next WRTC organizers.

So, lets start.

The Formula was announced earlier than 1 year before the WRTC 2010 and that's a positive thing. But still late announcement of the selection criteria was used by some of the "potential" participants to their advantage since they got many points for participation in CQWW DX 2006 because of low competition from others. As you all know, in the years of low sunspot activity there's practically no reason for a serious 48 hour SOAB entry from European Russia, since there's no way one can achieve a real high score even from a super station so why bother and ruin own health?

Now, lets see how many points can one earn in CQWW DX – 950. Which is the greatest of all. What were the guidelines of the authors of the Formula?

1. It's the highest participation contest of all.
2. It's known for the most (they think so) comprehensive log checking.

One can't argue with item #1. As for item #2 I have big doubts, at least as far as logs of participants from European Russia are concerned. I will give an example. There were some participants in SOAB entry that had total multiplier count equal or close to that of M/S entries. I wrote about such fact personally to Bob Cox K3EST, Bob swore to me that the logs will be thoroughly checked. But in the end the Results with cheaters on top lines were out. And, by the way, the cheater that was placed 2nd was totally taken by surprise he wasn't #1 and he was left behind by even more obvious cheater placed 1st . I want to tell Bob that not only he makes honest people turn away from one of the most interesting contests but also leaves very negative impression about objectiveness of selection of participants to the most important event in radio amateurs' life.

Oh, and one more thing about Bob. It seems to me that he was the author of a title CQ CONTEST HALL OF FAME. There are Rules by which the nomination can be initiated. According to the Rules "UA2 CONTEST CLUB" was sending to Bob for two consecutive years presentation of myself UA3DPX in order to be nominated for the title of members of CQ CONTEST HALL OF FAME. And what do you think? He didn't even answer once to the respected society! I won't name any call signs here since one can see those calls in the official Results. To confirm said above I could also say that the multiplier count in contests with DX cluster assistance allowed for everybody is just average, nothing spectacular . The same is true for tests in which usage of DX clusters isn't an advantage. One of such tests is for example WPX.

Now let's consider another very important issue: participation of SO from club stations. For instance the Formula limits MS participation to 4. A very good limitation. As for the determination of a Club station abroad and here those are quite different . It won't take us long to demonstrate the difference. There are a number of super club stations here in European Russia – RU1A, RL3A, RT4M e.t.c. They possess super antennas, super power, enormous amount of man hours investments. For a SO such setups are impractical. Or one should be mega rich. For instance, what did it take for me to come just a little closer to those stations in armament while preparing for the CQWW 2008?

-I changed all my computers to modern ones and switched to WINDOWS software;

- took down all bevereage antennas (with preamps from RW1AC that were all burnt or semi-burnt) and replaced them with newly made bi-directional bevereages (by RA6LBS);

- implemented new BP filters (from UA4CC);

- reconstructed all interfaces and modernized SO2R BOX;

- built remote receiving antennas in the farthest corner of property about 150m away from main antennas which enabled me to receive on the run band with 2nd radio while transmitting;

- put up 2 phased Inv.Vees on 80m (H=37m);

- put up a 4sq on 40m (by RA6LBS);

- made new control boxes for the power amplifiers;

- bought new monitors;

- built and put up a new 20m 6 element yagi on a 20m long boom 30mh tower;

All this may sound like of no value and of little effort, but in reality it's a lot of work, kilometers of cables, hundreds of insulators, 2 months taken away from family and business etc. I still didn't fulfill the original plan – 4SQ on 80m, 2 element Inv.Vee on 40m and 6 elemnt on 10m fixed to Africa. And how do you think I could go on in the contest if I was nearly exhausted? Besides one of the RF amplifiers broke down 10 minutes before the contest and it took me one first hour of the contest to rewire the station. So I did what I could but I am tired of the arm's race and still having problem with getting back to normal life rhythm. Now I am finishing little by little the undone part of the original plan.

Just before the CQWW SSB I asked two such operators of Club stations reduce RF power to the same level in order to have a fair playing field, but got a negative response. I must admit that I agree with the principle "Don't discuss power". But in the situation above I was trying to even the chances of earning points for the WRTC. I think that operation of SO from Club stations must be weight differently or be limited somehow.

And finally a few things about on site contests i.e. The Russian championship. Brilliant idea. Selecting potential teams for the WRTC –a TEAM CHAMPIONSHIP. Though there's still one big "BUT". The way the "ON site Championship" is – it's a consequence of 4 (2-hour) sprints with different calls each time. It's a high rate competition, but real situation with selecting the best is far from reality. The operation in that test is all about who's more successful in working more mults on dead bands. Say something happens to the equipment or you're just not fast enough and you're finished , you won't be able to catch up with the leaders. Or say someone got more spots and that's almost fatal to the rivals. Far more leveled playing field is contests like CQ-M, RDA, IARU. Why not gather together all potential participants in Domodedovo for the IARU 2009. IARU is just a week from the "On site Championship of Russia". Give the participants extra points. Ideally only team score should be used for calculation of the points in other words there shouldn't be TEAM LEADER and TEAM MATE it should be a combined score. With such approach there'll be a success and no place for complaints and discussions.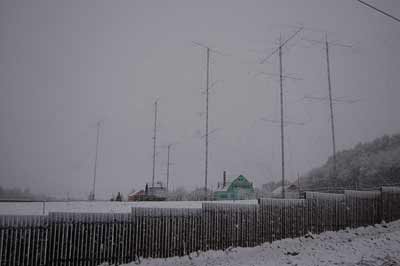 Andy Melanyin UA3DPX/RM3F