9V1YC is currently active from Laos as XW1YC
He is active on HF Bands
QSL via W5UE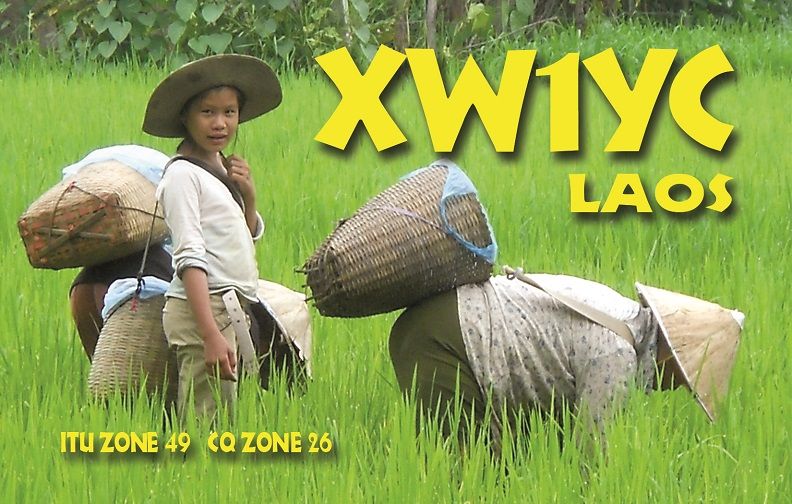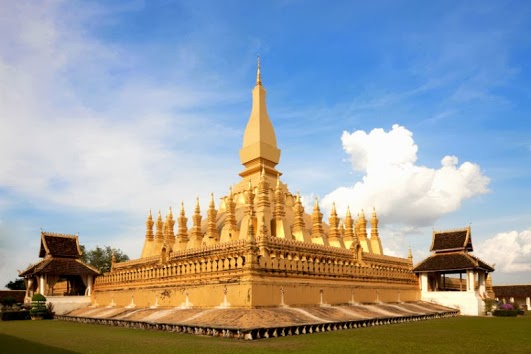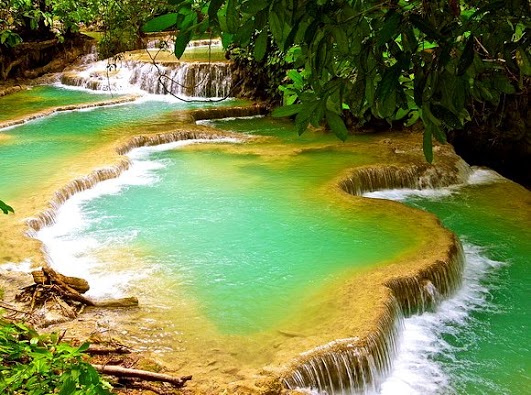 In the Lao language, the country's name is "Muang Lao" (ເມືອງລາວ) or "Pathet Lao" (ປະເທດລາວ), both of which literally mean "Lao Country".The French, who united the three separate Lao kingdoms in French Indochina in 1893, named the country as the plural of the dominant and most common ethnic group (in French, the final "s" at the end of a word is usually silent, thus it would also be pronounced "Lao").

Laos traces its history to the kingdom of Lan Xang (Million Elephants), founded in the 14th century, by a Lao prince Fa Ngum, who with 10,000 Khmer troops, took over Vientiane. Ngum was descended from a long line of Lao kings, tracing back to Khoun Boulom. He made Theravada Buddhism the state religion and Lan Xang prospered. Within 20 years of its formation, the kingdom expanded eastward to Champa and along the Annamite mountains in Vietnam. His ministers, unable to tolerate his ruthlessness, forced him into exile to the present-day Thai province of Nan in 1373, where he died. Fa Ngum's eldest son, Oun Heuan, came to the throne under the name Samsenthai and reigned for 43 years. During his reign, Lan Xang became an important trade centre. After his death in 1421, Lan Xang collapsed into warring factions for the next 100 years.
In 1520, Photisarath came to the throne and moved the capital from Luang Prabang to Vientiane to avoid a Burmese invasion. Setthathirat became king in 1548, after his father was killed, and ordered the construction of what would become the symbol of Laos, That Luang. Setthathirat disappeared in the mountains on his way back from a military expedition into Cambodia and Lan Xang began to rapidly decline. It was not until 1637, when Sourigna Vongsa ascended the throne, that Lan Xang would further expand its frontiers. His reign is often regarded as Laos's golden age. When he died, leaving Lan Xang without an heir, the kingdom divided into three principalities. Between 1763 and 1769, Burmese armies overran northern Laos and annexed Luang Phrabang, while Champasak eventually came under Siamese suzerainty.
Chao Anouvong was installed as a vassal king of Vientiane by the Siamese. He encouraged a renaissance of Lao fine arts and literature and improved relations with Luang Phrabang. Under Vietnamese pressure, he rebelled against the Siamese. The rebellion failed and Vientiane was ransacked.Anouvong was taken to Bangkok as a prisoner, where he died.
A Siamese military campaign in Laos in 1876 was described by a British observer as having been "transformed into slave-hunting raids on a large scale".
https://en.wikipedia.org/wiki/Laos