YB8O. Radio Amateurs from Indonesia will be active from Banggai Islands (IOTA OC-208) 15 - 20 June 2016 as YB8O.
They will operate on 40, 30, 20, 17, 15, 12, 10m SSB, CW, RTTY.
They will be QRV from Labobo Island QTH Locator PI18qg 15 - 17 June 2016 and from Bangkalan Island QTH Locator PI18ps 18 - 20 June 2016.
Team members - YB8OUN, YB8OFU, YB8PTZ, YB8NHX, YC8OBM, YF8NYH, YC8NFK, YC8PZQ, YC8NHN, YC8ONC, YD8POH, YD8MGN, YD8MKA, YB8RW.
QSL via YB8RW.
Ads for direct QSL:
SYARIEFUDIN SYAH, Jl. Kartini No. 110 Bitung City, North Celebes (North Sulawesi), 95524, Indonesia.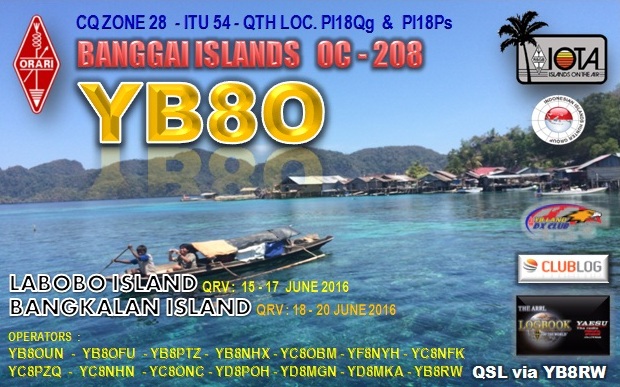 Labobo Island, Bangkalan Island, Banggai Islands. YB8O QSL.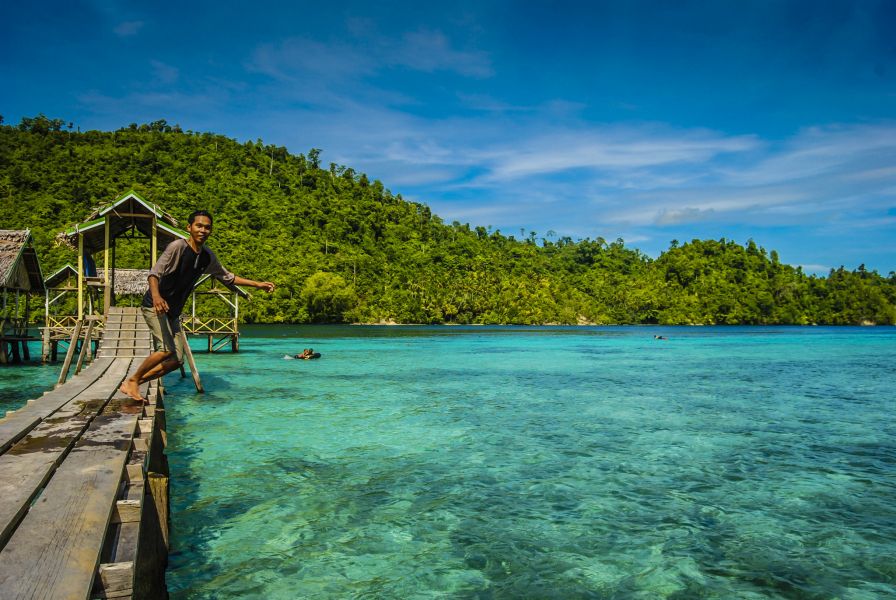 Bongo Beach, Banggai Islands. Author - Fadhil Mohammad.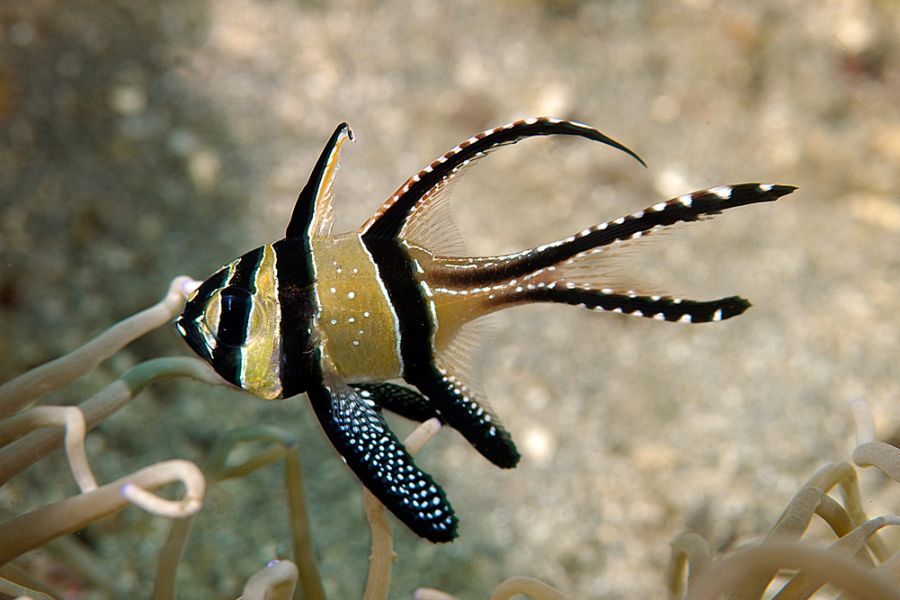 Cardinalfish, Banggai Islands. Author - Ular Tikk.
Where Banggai Islands are located. Map.
YB8O Labobo Bangkalan Island Banggai Islands. Sunrise 06-10-2023 at 21:43 GMT sunset at 09:47 GMT