News from YF1AR
due to bad weather condition, we have CHANGED plan to be YF1AR/5
ARLHS IDO-379 Sipura LightHouse
IOTA OC-215 Sipora Island - Mentawai Islands
May 25 - Jun 1, 2014
LAT: 02° 11' S LON 99° 44' E Gridsquare NI97ut
the time is delay 1 day, from May 24 - Jun 1, 2014 to be May 25 - Jun 1, 2014
the island is changed, from Siberut Island to be Sipora Island
Sipora Island is never activated before and more remote than Siberut Island from mainland Sumatra nearest city, Padang ( capital west Sumatra province ). It is 10.5% rare claimed.
to give any opportunity NEW ONE island, please IOTA chaser only made qso ONCE all band or all mode.
YF1AR will be active from Siberut Island (IOTA OC-215) , Mentawai Islands 24 May - 1 June 2014 as YF1AR/5
He will be active on 40-10m
QSL via N2OO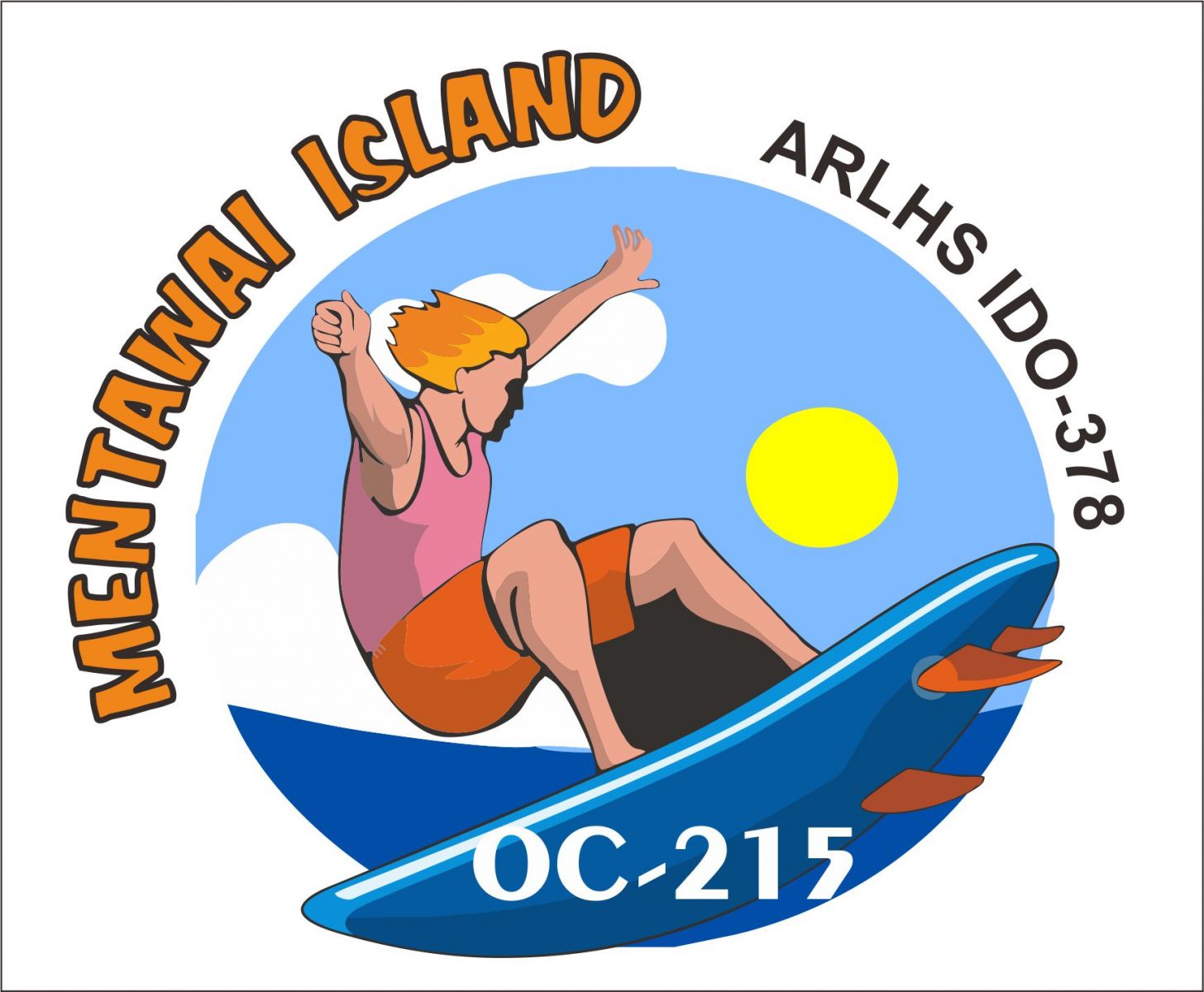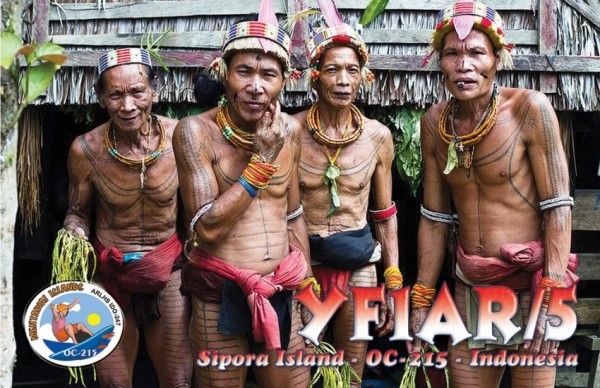 Siberut is the largest and northernmost of the Mentawai Islands, lying 150 kilometres west of Sumatra in the Indian Ocean. A part of Indonesia, the island is the most important home for the Mentawai people.The western half of the island was set aside as the Siberut National Park in 1993. Much of the island is covered with rainforest, but is subject to commercial logging.<
Smaller islands adjacent to Siberut include Karamajet and Masokut which lie in the Bungalaut strait at the south of the island.
The island is known for its range of primates, including the Kloss Gibbon (Hylobates klossii), pig-tailed langur (Simias concolor), Mentawai Langur (Presbytis potenziani) and Mentawai Macaque (Macaca pagensis).
Siberut was affected by the 2004 Indian Ocean earthquake tsunami, but without any known loss of human life. One report stated that the island may have been raised up to two metres by the earthquake.
Siberut has been isolated from the mainland Sunda shelf since the Mid-Pleistocene. This isolation has led to a much biodiversity, with about 900 species of vascular plants and 31 mammal species. Sixty-five percent of mammals and fifteen percent of other animals are endemic at some taxonomic level, making Siberut unique. Of the 134 bird species found on Siberut, 19 are endemic at some taxonomic level. There are 4 endemic primates, Bokkoi (macaca pagensis), Lutung Mentawai/Joja (presbytis potenziani siberu), Bilou (hylobates klossii) and Simakobu (naasalis concolor siberu).
https://en.wikipedia.org/wiki/Siberut
Sipura, or Sipora located off Sumatra in Indonesia, is the smallest and most developed of the four Mentawai Islands at only 845 km². The regency capital of the Mentawai Islands, Tua Pejat, is found on Sipora. An estimated 10-15% of the original rainforest remains on this island.
Sipora is a surfing destination. Surf spots Hollow Trees and Lance's Left break off the southern end of the island. Surf spots break in the northwestern region of this island including Telescopes, Iceland, and Scarecrows. The ocean swells are most consistent from April to October, but Sipora is a viable year-round surfing destination. Wind conditions can vary by the hour, and are often calm and glassy. For accommodation near Sipura, most surfers stay on yachts that can be chartered in Padang and motor between surf breaks as conditions change. Some visiting surfers choose to stay on the island itself at resorts or with local families in Tua Pajet.
The islands North Pagai (Pagai Utara) and South Pagai (Pagai Selatan) are situated to the south, and also have surf breaks along their western coasts.
https://en.wikipedia.org/wiki/Sipura