Haru, JA1XGI will be active from Vanuatu 13 - 19 April 2015 as YJ0XG.
He will operate on HF bands CW, SSB, RTTY.
QSL via home call.
Vanuatu: An Overview of Pleasing Island
Vanua is a word from which the name of island was first originated which literally means "shore", and the collective meaning of word Vanuatu is new country having independent existence. This island of oceans is located in port of placid seaway which is neurotic or volcanic base. Melanesian population was the first who tenanted here. And the first people who were European and stepped in here were Indo European. Weather condition of Vanuatu is torrid and weather is mostly sunning and blazing rain happened to fall for about nine months of year. This is island is mostly famous for its windstorm and weather remain pleasant and cool for about three and four months. And from South east gust blow which make the whole atmosphere exhausted. Constant natural disaster like earthquakes happened and in 2011 there were seven incidents of it that were recorded. And intensity of these earth quakes was 6.0. The typhoon spam, colossal gust caused 260,000 people to suffer in Vanuatu whose intensity was 280km/h wind.
The cartography of Vanuatu includes climate and civilization. The civilization of Vanuatu is mostly having diversifications in its cultures and is possessed by local territorial diversification. The division of civil territory is in three parts; Firstly the amount one is capable of giving decides the status of living of person in North area. Swine having spherical canine are indication of assets and wealth all over island. The folk millenarian command and their trends are followed in internal. The profiles that has been advanced in port side involves setting having awards of appellation. The functions, customs and formalities are mostly followed by youngster and adults of Vanuatu to start nobility of nation. Camels are traditional identification of most of rural areas of Vanuatu where most of people came and celebrate and drink tea. Rural areas are also having individual sections for male and females.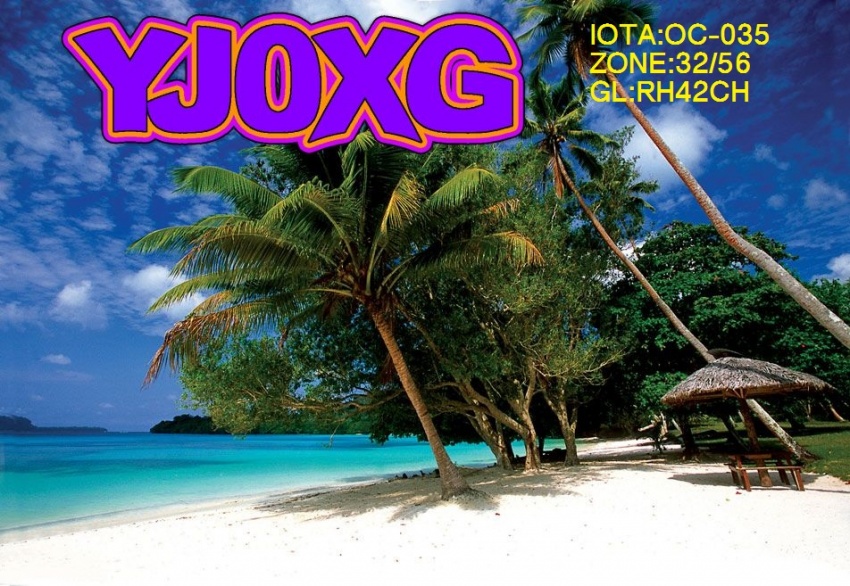 The most famous poet that represents the culture and wrote a lot of books against exploitation of women rights was named as Grace Mera Molisa who was died in 2002 and received the global identity as extended writer.
Cultivation, resorting, monetary services and cattle represent the austerity of Vanuatu. There is large number of trolling and sea side business activities but it does not bring lot of economic influence.
The burrowing of manganese caves were hampered on 1978 and transport of manganese to other countries was registered in 2006 but this process is not yet completed. The familiar crude oil signs have not been found yet. Monetary advancement has been blocked by some of material exportation, due to accountability of constant catastrophe and huge gaps between constant islands and from major areas of shopping. The cultivation is used for expenditure as well as shipment. 65 % of civilization is capable of living because of it. The farming of eatable yields and from planting of kava many peasants are capable to live and bring their families.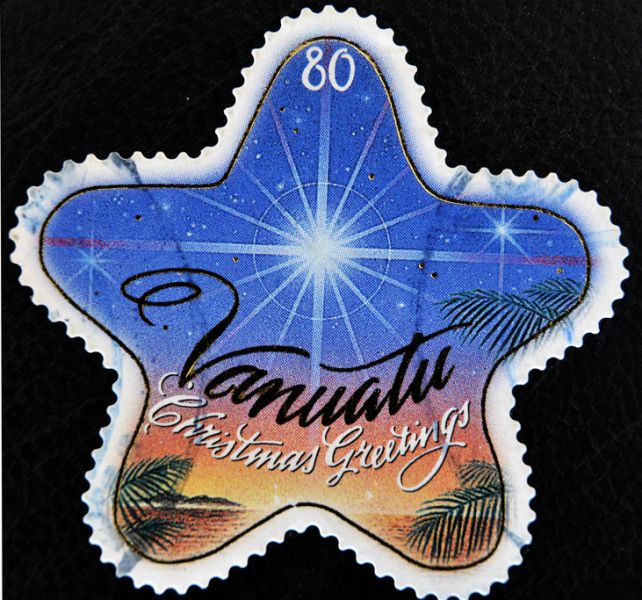 Short luminous corporation is pander to private market. 12.5% import duties are the amounts from which revenues of taxes are calculated. Conventional networks among center and tribe's kava is used to great extent. For exchange in foreign market cocoa is largely used.
TVL and Digicel provides Vanuatu with cellular services and TVL, Telsat broadband, Digicel and Wantok provide Vanuatu through electronic connections and communications. Moreover other social media services and electronic systems and telecommunication services are provided all over the country. Vanuatu has also become member of WIPO that is world Intellectual Property Organization and is ranked as 85th member.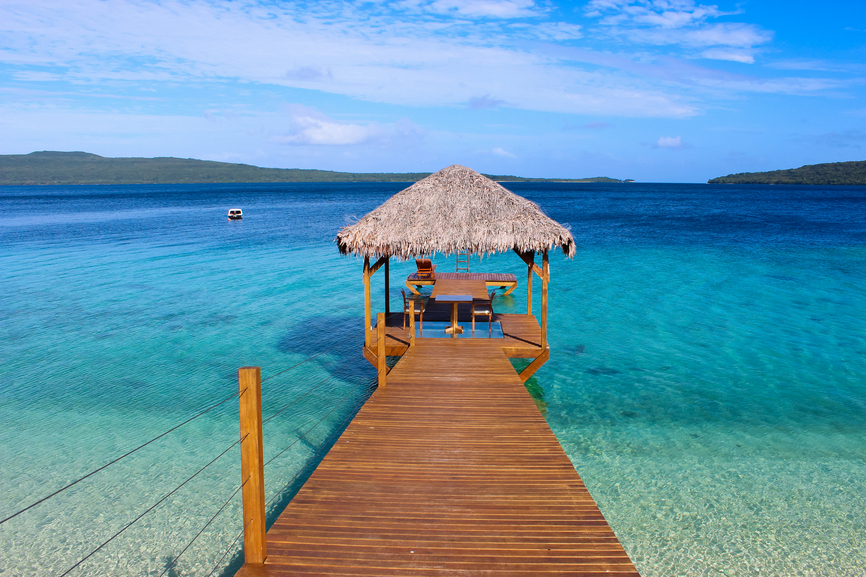 Famous Places of Vanuatu:
Villa Bay is place around which port Vila is created that is extended up the lofty hill sides that represents ravishing demonstrations, pretty and refreshing herbs, marsh with islets. Collective presence of shabby French climate and digressive roads and restaurants views make the Vanuatu worth watching.
From early morning on Monday to evening of Sunday Vanuatu Markets remain opened and represents diversified views. Every type of items ad stuffs is available in Vanuatu markets including food items and decoration stuff and dressings. Prices in market are not adjustable, mostly fixed.
The admirable local museum of Vanuatu is illustrious and has well managed and glorious displays. Artificial presentations that create the museum as famous building of Vanuatu and Emmanuel Watt were global artist who created designs and recreational presentations and sculptures.
Activities:
Lonorore Airport , Londot , Pangi and Rangusuku are the sites where land dive towers are located. Tours are arranged for land diving by Luke Fargo. Vanuatu Discovery is company which provides packages to tourists who visited here. Trips are arranged across cascades and stone and hills sides. Swimming and diving is mostly arranged at this place. pretty rock pools and huge cascades and waterfalls make the views and adventures worth watching.
Adventure Tours across Edge Abseiling:
Advertising of Edge Abseiling Adventure Tour shows sign of "Let us take you over the edge". So it's totally worth watching and amazing one should visit it. You won't be looking on the way down when you look at the views as you walk up.
Crusoe Fishing Adventures:
Marlin, sailfish, wahoo and dogtooth tuna are famous in Vanuatu waters. Capricorn Classic is spacious horizon.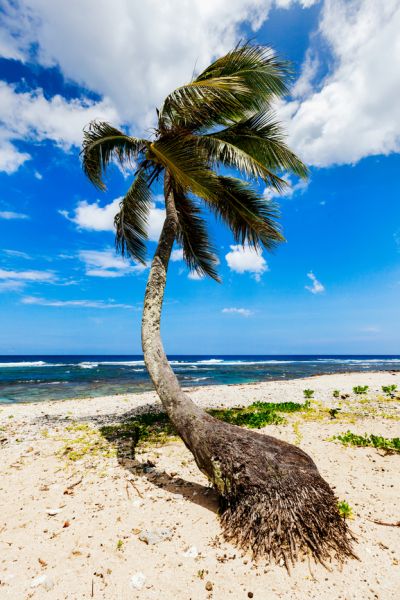 Sights of Vanuatu:
Lysepsep people were the first inhabitants of Santo just like inhabitants in Ireland. There is cultural park named as Lysepsep Culture Park and there are diversified customs. Special dances are arranged all over June and July and private food presentations are prepared.

Restaurants:
There are many special places where people can visit and enjoy and there is lot of eatables. Famous restaurant is named as "Flaming Bull Steakhouse" that is following the customs of French. Good organic from contented cows that is grazed around coconut plantations is Vanuatu beef. Sea food is also available here and pawns that are layered with coconut are delicious. Live music is placed in restaurant with melodious songs.
Another famous restaurant that is named as Market Meal Booths and is famous four five dishes including Steaks that is best. Meal served over here is delicious and one can never neglect its taste.
Famous restaurant that come in Vanuatu is Le Café du Village where French meals are served including lobster breakfasts and famous sea foods.
Video Vanuatu