Mirek, VK6DXI will be active from Zimbabwe 14 July - 3 August 2014 as Z21DXI.
He will be active on HF Bands CW.
QSL via SP5UAF
Zimbabwe. Information about country
Zimbabwe, officially the Republic of Zimbabwe, is a country located in southern Africa, between Zambezi and Limpopo rivers.
Motto- Unity, Freedom, Work.
Capital city- Harare.
Official languages- Chewa, Chibarwe, English, Kalanga, Koisan, Nambya, Ndau, Ndebele, Shangani, Shona, Sotho, Tonga, Tswana, Venda, Xhosa.
Independece from United Kingdom- 18 April 1980.
Time- UTC +2.
International phone code- +263.
Internet domain- .zw
International Telecommunication Union ITU call signs series- Z2A-Z2Z.
Z21DXI Zimbabwe. Information for Radio Amateurs.
DXCC country- Zimbabwe.
WAC continent- Africa.
WAZ zone- 38.
ITU zone- 53.
QTH locator- KH52.
Amateur Radio organization- Zimbabwe Amateur Radio Society ZARS, member of International Amateur Radio Union.
President: Des Sharp, Z21GH
Vice-President:Dudley Kaye-Eddie, Z22JE
IARU Liaison and Secretary: Des Sharp, Z21GH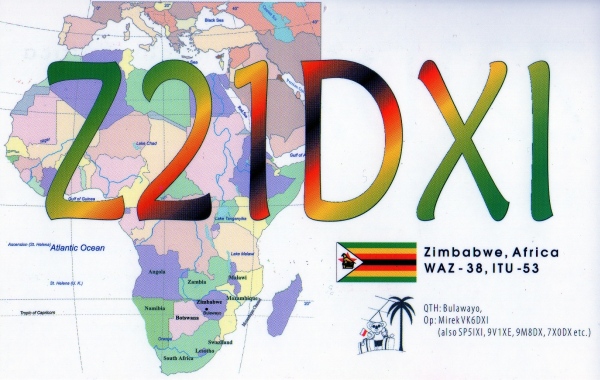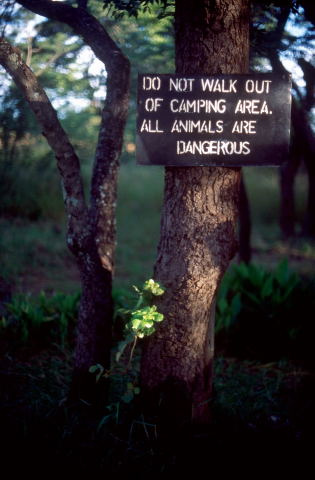 Video Visit Zimbabwe.