Mike, KO6KO will be active from French Polynesia 9 - 15 July 2014 as FO/KO6KO.
He will be active on HF Bands.
QSL via home call.
French Polynesia. Country Information
French Polynesia is country in Pacific.
Capital - Papeete.
Official language- French.
International phone prefix- +689.
Internet domain- .pf
Currency- Franc.
Climate- tropical.
Tourist favorite Islands Tahiti, Moorea, Bora Bora.
European exploration start in 1500s.
Tiare Tahiti flower can be found only in Tahiti.
FO/KO6KO French Polynesia. Information for Radio Amateurs
ARRL DXCC Award country- French Polynesia FO.
IARU WAC Award continent- Oceania.
CQ Magazine WAZ Award zone- CQ 32.
ITU zone- 63.
RSGB IOTA Award- IOTA OC-046.
QTH locator- BH52.
Visit the Moss Green Peaks of French Polynesia
Dotted with vivid turquoise waters and pierced by mossy green peaks, you'll find that French Polynesia is a vacation destination that offers plenty to do, but gives you a place to slow down and relax, as well.
Paradise… with Internet Access
Just thinking of Tahiti probably brings alluring images to your mind, even if you've never been there. Once you arrive, the breeze over the bright blue sea and the hibiscus flowers will whisk you into a place that has been called heaven on earth.
Tahiti, one of the islands in the Polynesian chain, is as close to a dream as you might imagine. The mountains rise from the island sand majestically and the trees are heavy with fruit. Although Tahiti hasn't escaped today's modern world, it embraces it in its own way. You'll find paradise with a good Internet connection.
Lovely Lagoons
The islands have black, white and pink sand beaches, leading you into luxuriously warm lagoons. The higher islands are hugged by a fringed reef, creating protected swimming pools of brilliant aqua. The coral atolls have the same type of bright, sparkling lagoons without the mountains in between.
The coral gardens are wonderful for snorkeling, since you may see turtles, sharks, rays and dolphins. They are wonderful for swimming and diving, as well. Surfers love the glassy waves and kite-surfers dance atop the waters, driven by trade winds.


Go Scuba!
The local dive schools will share with you the passion and excitement of scuba diving. It's a passion for many of the locals, and they love to share their skills with visitors. They can share their love for the sport with you. They will teach you safely, and with strict rules,but you will feel the passion of the instructors.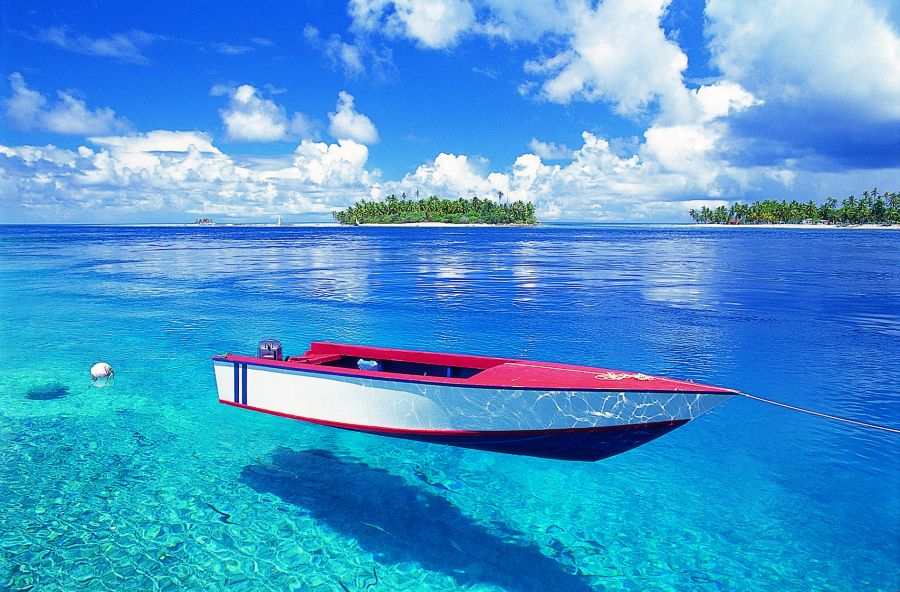 Go on a Jeep Safari
You can discover the hidden gems of French Polynesia on a four-wheel-drive adventure safari. Travel through the rainforest to the places most tourists never see. Experience the unrivaled beauty of Papeete, and explore archeological sites during a full-day Jeep tour.
The safari tours take you partially up Mount Marau, about 3,600 feet above sea level, where you'll enjoy a bird's eye view of the valley below. A bit higher, you'll find a wonderful panorama of the highest peaks on the island, including Teamaa, Tetufera, Aorai and Orohena.
The safari continues to TiareiArahoho Blowhole, which is the biggest roadside attraction in Tahiti. It isn't marked, so you probably won't find it without a guide. Years of battering surf created the blowhole, undercutting a passage beneath the road. Now, when the waves crash against the rocks, the seawater explodes like a geyser and showers onlookers.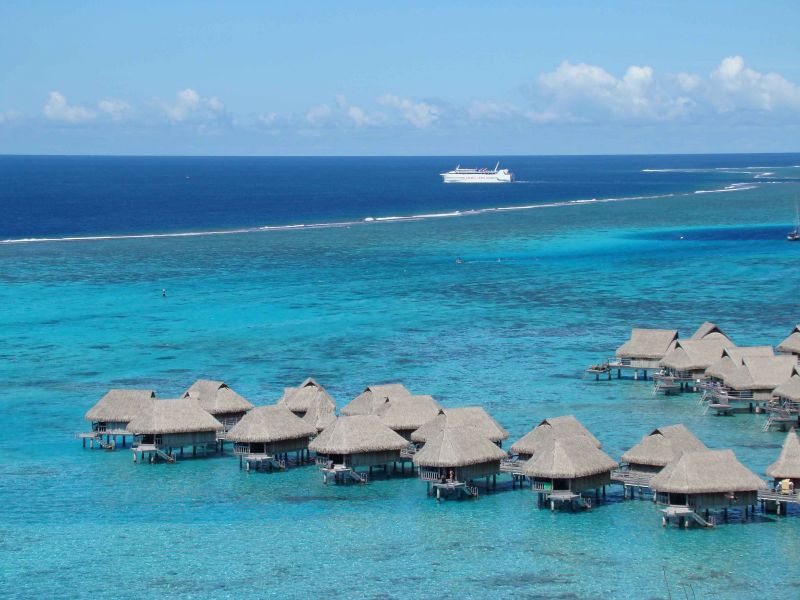 Visit the Fa'aurumai Valley
The valley has three waterfalls, which are a must-see. There is thick rainforest found on each side of the valley, making it almost impenetrable with its "mape" and "hutu" trees, only found in these islands. The first fall, Vaimahutu, cascades from 100 feet and into a pool. Within a 20-minute hike, you'll find the other two falls of French Polynesia and experience their rare beauty.
Video French Polynesia