G3BJ, G3SVL, G3TXF, G3WPH, G3XTT, G4JKS, G4TSH will be active from Chatham Islands (IOTA OC-038) 26 October - 9 November 2016 as ZL7G.
They will operate on HF Bands.
QSL via G3TXF direct, OQRS, LOTW.
Ads for direct QSL:
Nigel CAWTHORNE, FALCONS, ST GEORGE'S AVENUE, WEYBRIDGE, SURREY KT13 0BS, England.
ZL7G News 7 November 2016
The 160m conditions have been poor the last two nights, with very high static, which has limited QSO rates. Other bands have imporved, and we started 30m RTTY operation into Europe yesterday. RTTY QSOs are now at over 2,000.
During the daytime the bands, as predicted, are very poor, and the team is taking time during daylight hours to catch up on sleep and do a little tourism!
We will continue with 30m RTTY until the band closes Wednesday morning our time. Subject to static we will continue with 160 but outside gray line times, will divert that station to any open HF bands if demand is greater.
ZL7G News 9 November 2016
Our last full day of operation is now over. We continued with RTTY (2,900 QSOs now) and had hoped for one last grey line on 160m. However, thunderstorms over New Zealand and Australia meant that 160m QSOs on the morning of 9th were hard to come by.
Today we will dismantle all antennas, and are now QRT.
The team leaves for Auckland early on 10th November, with long-haul flights back to the UK out of Auckland on 11th November.
ZL7G News 6 November 2016
RTTY QSO numbers are now increasing well, and we have had a good opening on 15m to Europe RTTY. We will start 30m RTTY today around 04.00 with a focus on Europe. Last night, the static on LF was very bad and today (Sunday) we have challenges on LF with the contest activity. 17m has now provided good propagation to Europe and we will contiue to exploit 17m when conditions allow.
ZL7G News 5 November 2016
Daily QSO count is slowly increasing with the improving HF conditions. We are over 30,000 QSOs now – short of our hopes, but realistic in the HF conditions we have.
Please note that the RTTY logs come from a separate logging system and so occasionally the log search may not show the up to date RTTY QSO situation.
ZL7G News 4 November 2016
We now have 725 QSOs on 160m, of which over 25% are with Europe. 80 and 160 remain excellent, but HF is still disappointing. We are trying to exploit 20m SSB as much as possible but last evening's European opening did not repeat the previous evening's conditions. RTTY operation has started on 15 metres, and will switch to 30m for Europe later in the weekend.
ZL7G News 3 November 2016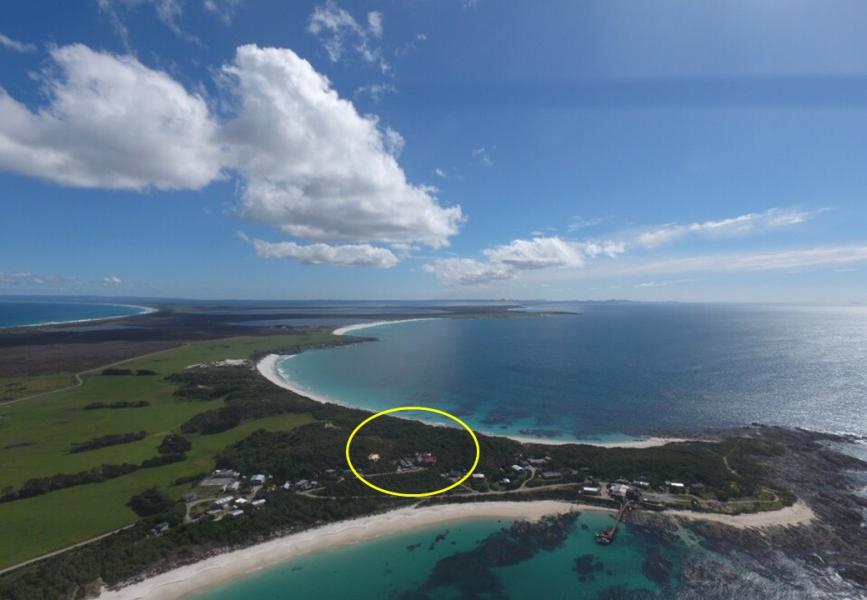 ZL7G QTH.
We are now having reasonable results into Western Europe on 160m, with some good openings and pleasantly low noise levels. We will continue with 160, particularly at the terminators. We will move our transmit frequency in future to 1826.5 kHz in response to requests to avoid noise sources.
We have started serious SSB operation and will start RTTY by tomorrow.
ZL7G News 1 November 2016
We have just passed the 17,000 QSO mark after four days, despite the dire HF conditions. But today we saw a distinct improvement, with 20m showing good form into Europe in our evening. We hope this will continue. We now have our first QSOs with Western Europe on 160m, including two into the British Isles. We are looking for more! We start 160 each day before our sunset and continue to after our dawn. Despite requests to be on at other times ( ! ) there is simply no propagation outside these hours. Please see the link on our propagation page for sunset/sunrise times.
RTTY operation will start in the next two days, but we have not yet decided on which band. This will depend on if and how conditions settle.
ZL7G News 31 October 2016
We have just passed the 10,000 QSO point after two and a half days opertion. We already have over 1,000 QSOs on 80m from just two night's operation. The Shared Apex Loop receive antenna is in use and we seem to be hearing well, although rain and atmospheric static are a nuisance. HF conditions are pretty dire, and the "banker" bands are 30 and 40m. With the CQWW Contest over, we will be starting 160m operation this evening ZL time (European morning 31st).
ZL7G News 30 October 2016
The storm has passed and as far as we can see, the antennas are still intact! Our first night on LF was encouraging, but we still have to erect the receive antennas – planned for today. We have not yet started with 160m activity in view of the contest thie weekend. Following comments we have moved our 30m frequency to 10126 and we hope this will resolve interference issues. The log continues to be updated regularly on LOTW and Clublog – at the time of writing we are showing some 6500 QSOs after 36 hours of operation.
ZL7G News 29 October 2016
Overnight on 28th (ZL time) we opened up on 17, 20, 30 and 40m. Whilst conditions were not particularly good, we have over 2,000 QSOs in the log from a very limited overnight operation. All the team got some sleep, to be ready to get the LF antennas up today. The first log update has been done and the log will be updated regularly from now on.
We have to take a decision about the 30m antenna location as it seems to be close to a noise source. Otherwise, our noise level is satisfyingly low.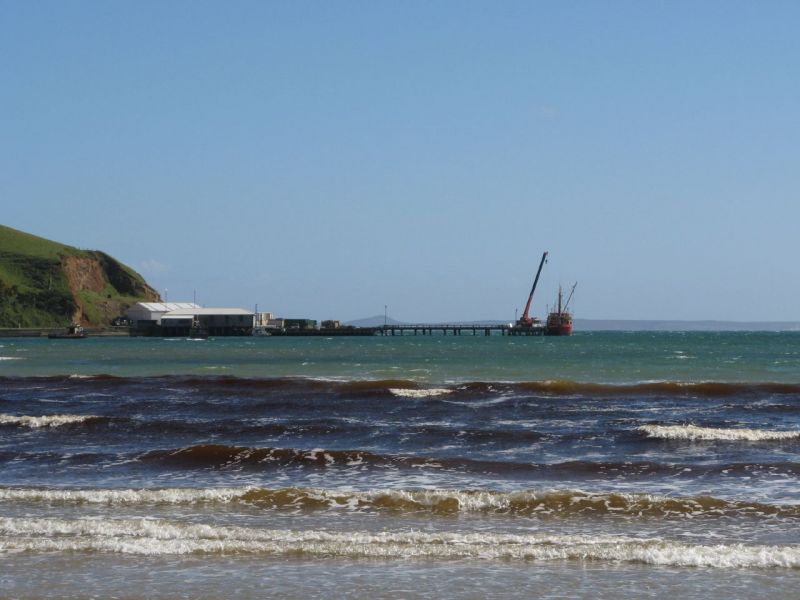 Chatham Islands. Author - Rosie Wayper.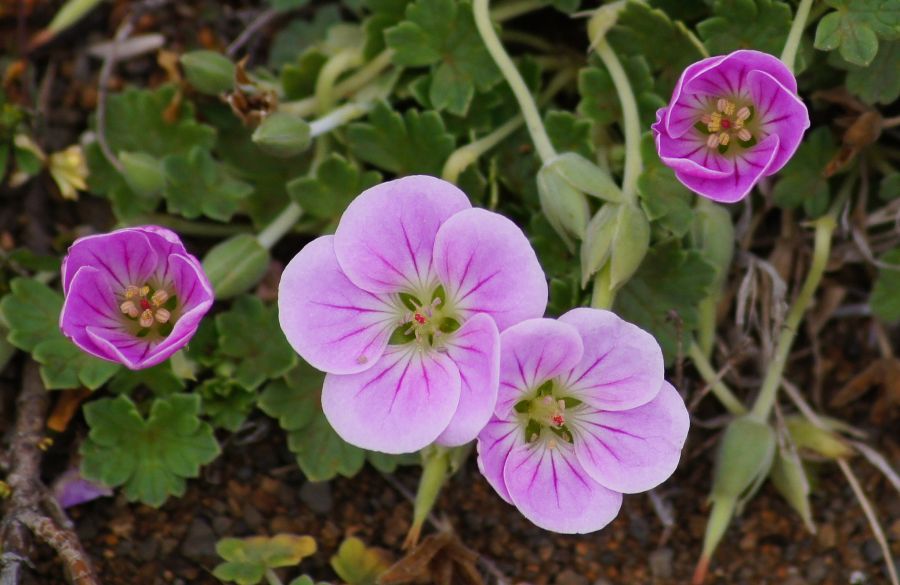 Geranium traversii, Chatham Islands. Author - C Beard.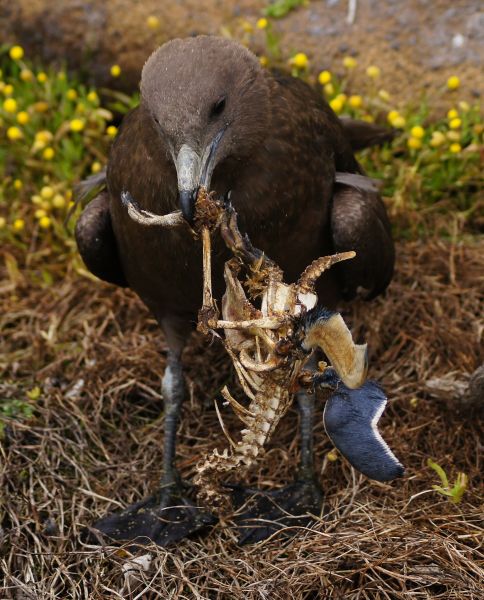 Brown skua fledgling scavenging blue penguin carcass, Chatham Islands. Author - C. Beard.
Where Chatham Islands are located. Map.
ZL7G Chatham Islands. Sunrise 09-26-2023 at 17:25 GMT sunset at 05:49 GMT