YO2MSB will be active from Monaco 5 - 12 September 2014 as 3A/YO2MSB.
He will be active on HF Bands.
QSL via home call, eQSL.
Monaco officially Principality of Monaco (French: Principaute de Monaco), sovereign state located in Western Europe.
Official language- French.
Other languages- Monégasque,Italian,Occitan,English.
Currency - Euro EUD.
Time - UTC +1 Summer UTC +2.
International Phone code prefix- +377.
Internet domain - .mc
International Telecommunication Union callsigns -prefixes- 3AA-3AZ.
Amateur Radio prefix - 3A.
DXCC country - Monaco.
WAC continent- Europe.
WAZ zone - 14.
International Telecommunication Union ITU Zone - 27.
QTH Locator- JN33.
Monaco
Principality of Monaco is the official name for Monaco. It is a microstate and a sovereign city-state. Monaco is located in Western Europe's French Riviera region. France borders this microstate from 3 sides, and the Mediterranean Sea borders it from 1 side. With 36371 population and 0.78 square miles, Monaco is the world's most densely populated and the 2nd smallest country. The country's highest point is Chemin des Revoires, a narrow pathway leading the Mont Agel slopes that in the Les Revoires Ward. Monte Carlo is the most populated city of Monaco. The country is under the government of Prince Albert II's constitutional monarchy, who is also the head of state. Prince Albert II is politically powerful, in spite of being a constitutional monarch.
Monaco is one of the smallest European independent state, only second to the Vatican. It is a narrow ribbon of a coastline, covered with the foothills of Alpes Maritimes. Such is the setting of Monaco that allows visitors to get a stunning overview of the sea. A rocky headland dominates the coast on which Monaco is set. The oldest ruling house is the Grimaldi palace. The area of La Condamine is close to the Port and Monte Carlo is the hub for entertainment and business. Residential developments are concentrated in the area of Fontvieille.
You can plan a vacation to Monaco any time in the year because the country experiences a mild climate all year round. However, the months of July and August are the hottest months, and January and February being the coolest. The summer evenings are cooler than the daytime. Therefore, remember to pack both warm and lightweight clothes. Winters aren't excruciatingly cold, so you don't require carrying heavy winter clothes.
Monaco's Top Attractions
Monaco Cathedral
Monaco Cathedral has been built with white stark stones in the year 1875. The stones were brought from La Turbie. The cathedral is a Roman Byzantine architectural structure, which is also the burial ground of Prince Grace and Prince Rainier.
Prince's Palace
Prince's Palace has a unique location and setting. It is set upon the unique Rock, present in the site where the Genoese had erected a fortress in 1215. The palace is renowned for its frescoes of the 15th century and Italian influenced gallery.
Oceanographic Museum
The Oceanographic Museum is one exceptional place of attraction, of international reputation. The museum is solely dedicated to oceanography and marine science and exhibits a collection of marine fauna, which Prince Albert I had collected.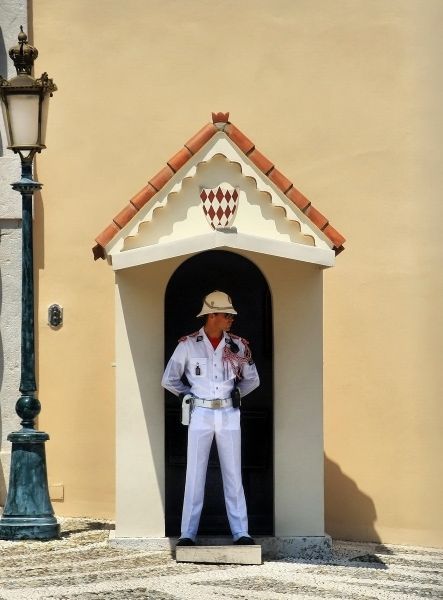 Monte-Carlo Casino & Opera House
The Monte – Carlo Casino & Opera House was built by Charles Garnier in the year 1893. The atrium is paved with marble and surrounded with 28 onyx made ionic columns. The Opera Hall is gold and red decorated and adorned with sculptures and bas-reliefs.
Fort Antoine
Fort Antoine is a fortress from the early 18th century and its was built on Le Rocher's northeastern tip. Currently the fortress is used as a beautiful and acoustic outdoor theater. It has the capacity to house more than 350 people. It has tiered seating, set in a semi-circle.
Azur Express Tourist Train
The Old Town or Monaco Ville has the Azur Express Tourist Train set. This particular establishment offers commentaries in English, German, Italian and French languages.
Lavartto Beach
Lavartto Beach is accessible by everyone. It is an ideal getaway for those who want to enjoy the sun and sand. The beach is both safe and clean, where you can use your yacht. There are numerous kiosks, cafes and restaurants present at the beach, and some parts of the beach are also used as private spots of the millionaires.
Fontvieille
If rose is your favorite flower, then a visit to the Princess Grace Rose Garden is a must. The garden houses over 180 types of roses. Here in Fontvieille, you can also visit the Museum of Coins and Stamps that display rare philatelic articles originating from the Monaco's postal era.
Port Hercule
Port Hercule is the right place for millionaire yacht sightings. The port also has many bars and eateries, where you can sit down, have a drink or two while viewing the yachts worth million dollars.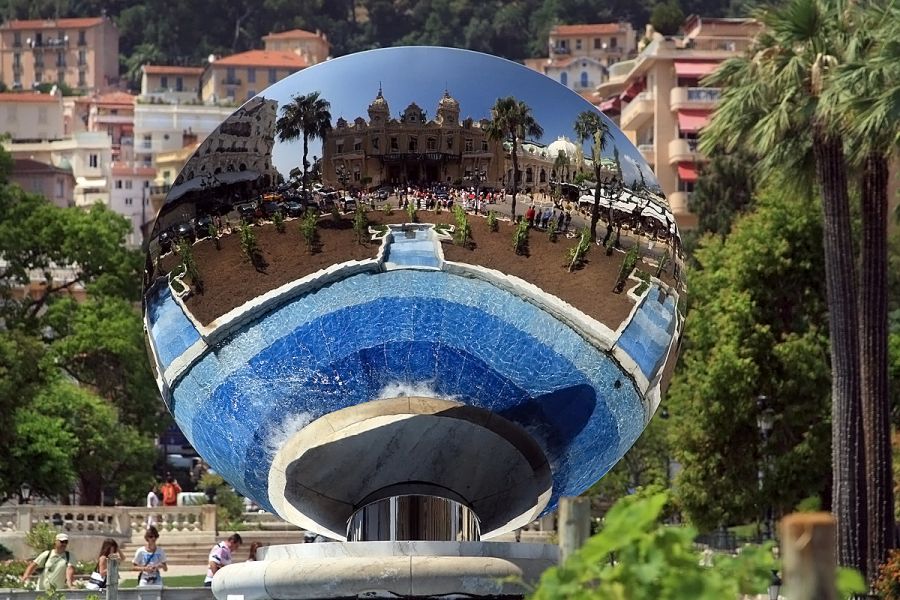 Things you can do in Monaco
Monaco has some of the best spas and retreat centers, where you can relax and rejuvenate. The most popular spa is Thermes Marins de Monte Carlo. Then there is the option of enjoying a helicopter ride. Heli-Air Monaco offers the opportunity to get a bird's eye view of the entire principality!
If you are not done with flying you can watch sports car zoom pass you at the Formula One arena of Monaco or the Monaco Grand Prix Formula One race. This is an annual even taking place in the winding streets of Monaco. The Historic Grand Prix also happens every year, which you can watch when in Monaco.
Gambling is another past time enjoyed at a high level here in this principality. Monte Carlo's Grand Casino houses fashionable and luxurious restaurants, hotels, boutiques, bars and clubs, which include the renowned Hotel de Paris.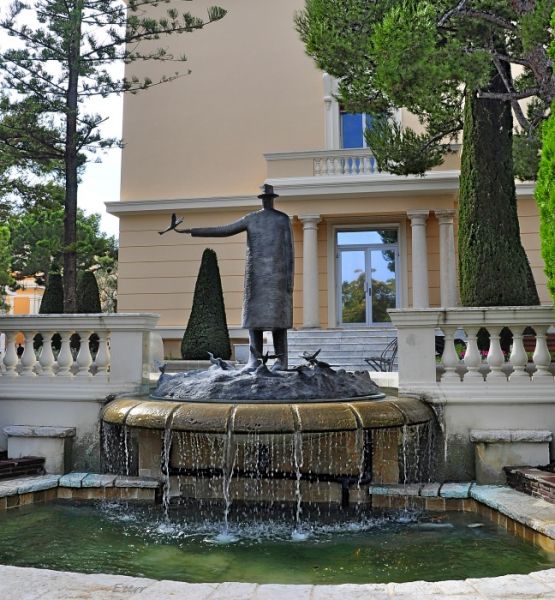 Luxury and grandeur of Monaco
As mentioned above, Monaco is French Riviera's tiny principality and a world-renowned luxury holiday destination. Small in size, this country is all about royalty. It is famous for its tax-free residence status, especially for the rich residents and their expensive yachts. Monaco is also known for its glamorous and glorious Grimaldi family that ruled the nation, as well as, its beautiful princess.
There is more than one reason to visit Monaco. From its marvelous hotels, splendid Mediterranean perch, dazzling district of Monte Carlo, and its endowed casinos to its all year round sunny and mild climate and summer festivals, make Monaco the ideal holiday destination!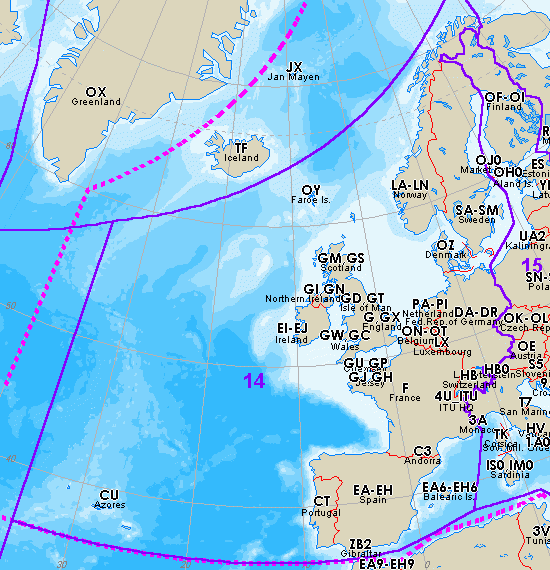 Monaco's Nightlife
Nightlife of Monaco is not vibrant, with restaurants, bars and cafes closing earlier than those present in other European nations. However, Monaco does have nightclubs but in a limited order. Most of them are present in James Bond-esque casinos. Monte Carlo's Sporting Club has the Jimmy Z club, known to be a haunt for the rich and famous of the country. The casinos of Monaco does offer various sources of entertainment, like, cabarets, night shows etc.


Video Monaco