Bob, 5B4AGN will be active from Timor Leste 8 - 20 October 2014 as 4W/G3ZEM.
He will be active on 160 - 10m mostly CW.
QSL via M0URX, OQRS preferred.
Timor Leste. Country Information
Timor Leste, also East Timor, official name Democratic Republic of Timor Leste, is country in South East Asia.
Capital- Dili.
Time- UTC +9.
Phone code- +670.
Internet domain Timor Leste- .tl
Timor Leste is divided into 13 districts.
Timor Leste export- coffee, marble, oil, sandalwood.
4W/G3ZEM Timor Leste. Information for radio amateurs
ARRL DXCC award country- East Timor.
CQ Amateur Radio magazine WAZ award programm zone- 28.
ITU zone- 54.
International Amateur Radio Union IARU WAC award continent- Oceania.
RSGB IOTA award reference- IOTA OC-148 Timor island ( Timor Leste, Indonesia)
East Timor
An emerging country – East Timor or Timor Leste – has had a tough past. After getting independence in 1975 from the Portuguese, the country again got invaded and occupied by Indonesia in a brutal manner. East Timor is not developed in respect to its tourism sector. However, the country is undergoing immense development and amendment in respect to its infrastructure. Thus, we can wait for a booming tourism sector to arrive in East Timor. Timor Leste or East Timor is a unique Southeast Asian destination, different from the others. With its underdeveloped natural elements and coastlines that are untouched and unspoiled, East Timor is attracting resort planners in a large number.
Why visit East Timor?
East Timor offers fabulous opportunities to divers, courtesy its coral reefs. It offers fantastic visibility in the tropical warm water throughout the year. Through diving you can explore live coral, pristine and aquatic species and underwater canyon.
The main reasons for visiting East Timor are – for whale watching, diving, biking, and getting awesome views of the mighty mountains, white sandy beaches and the lush greenery of the region.
Major part of the country is covered with mountains and lush green vegetation. However, you need to be cautious when driving the winding roads of East Timor. The highest point of the country is Mount Ramelau, having a height of 2963 meters. Spend at least 3 hours to hike up the mount. If you want to relax, then visit Moubisse'spousada. One point to keep in mind is about the roads, which might be dangerous, thanks to the presences of fallen bridges and potholes that are like craters!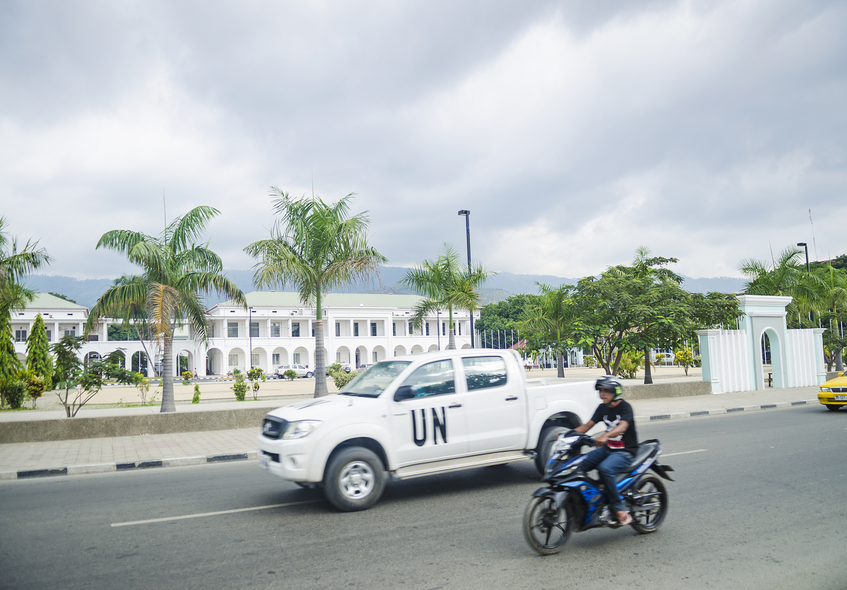 East Timor has many nightclubs and bars, most of them located in Dili. Majority of these bars and restaurants are beachfront. Thus, you can entertain and have fun with your friends and family with delicious foods and beautiful views.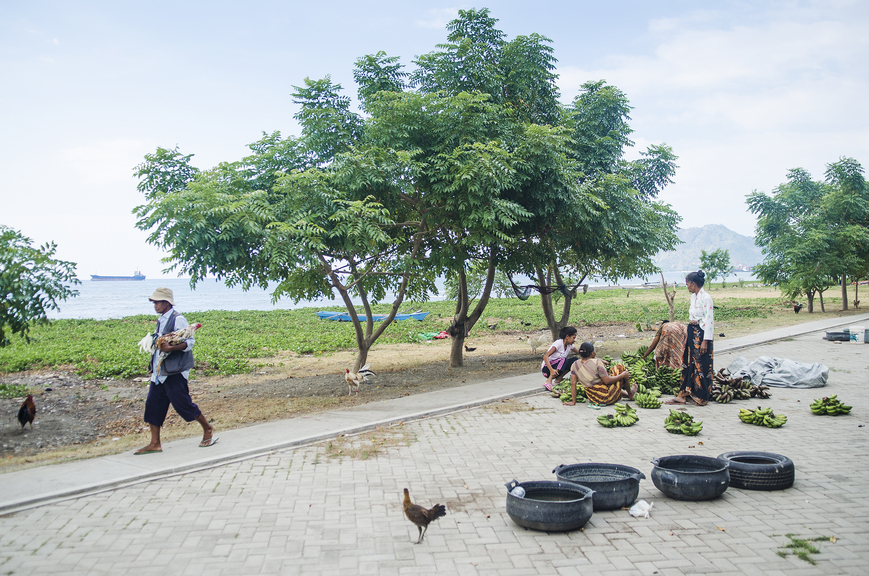 Native diet
East Timor's staple diet is similar to the Indonesian cuisine, consisting of spices and rice. As mentioned above, Dili has many cafes, bars and restaurants to offer. They serve local, as well as, western cuisines.
Culture of East Timor
86% of East Timor is Catholics. People also follow and practice Islam. The primary dialect of this region is Tetum, which is also the official language of East Timor, as well as, Portuguese language. Apart from these two languages, in East Timor, more than 30 languages are spoken too. The best time to pay your visit to East Timor is during the monsoon season.
Video Timor Leste