Cliff, KD6XH will be active from Samoa 23 - 28 October 2014 as 5W0XH.
He will be active also in CQ WW DX SSB Contest 25 - 26 October 2014 in SO Category.
QSL via home call.
Samoa – a sensational island dream
About Samoa
Could there be an island more seductive than Samoa? Samoa is nestled in the heart of the Pacific Ocean, just about equidistant from both Hawaii and New Zealand. This island is an archipelago with a population of approximately 250,000 Samoan people. They share a common language (Samoan), culture (known as fa'a Samoa), and native government (fa'amatai). Samoa is comprised of 10 volcanic islands and the main two are Savai'i and Upolu. These two make up more than 99% of the land. It has the second largest Polynesian population in the world. There are two territories today, Samoa, which is an independent country and encompasses the western half of the islands and American Samoa with islands in the east.
You want to plan your trip during the dry season, around May – October. This is not only the most comfortable time to travel but also when then the major Samoan festivals are held. You don't want to miss the Teuila Festival – one whole week of dances, parties, athletic matches and parties.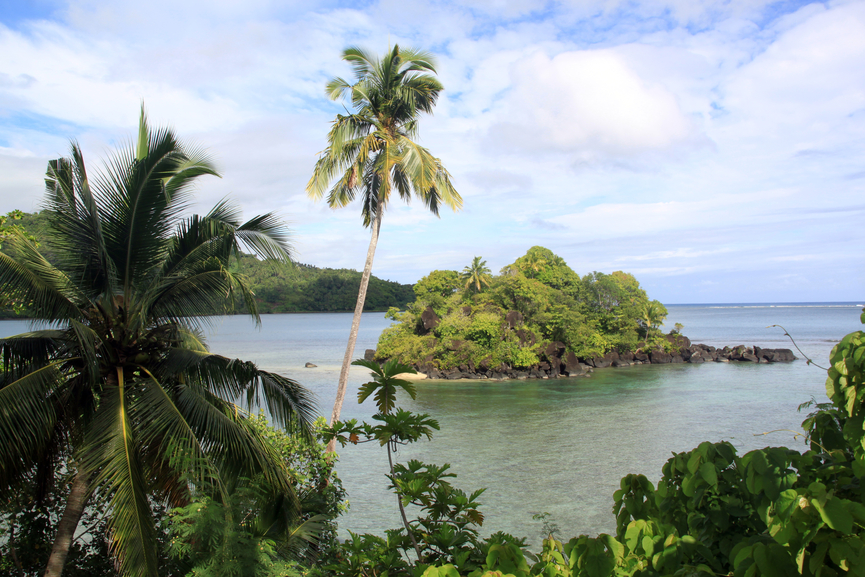 Visiting Samoa
Samoa has an international airport called Falelolo International Airpost and it is about 35 kilometers from Apia, on the island of Upolu. From there you can take Polynesian Airlines to Pago out of FagaliiAirport which is about 5 kilometers from downtown. You can also take a taxi or bus to Apia.
History of Samoa
The Fa'a Samoan Culture is at least three thousand years old. There is rich Samoan mythology and they worshipped Gods for the sun, sea, earth and heavens. A French Explorer named Bougainville visited eastern Samoa and dubbed them the Navigator Islands and they were known as such until 1870. The missionaries began to convert the Samoans, replacing their various Gods for the one God. In fact, Christianity was one of the few western influences accepted by Fa'a Samoa.
New Zealand seized Samoa from the Germans after World War until Samoa gained independence in 1962. This was the first Pacific nation to gain Independence. The "Western" was dropped from its name and now is commonly referred to as the Independent State of Samoa.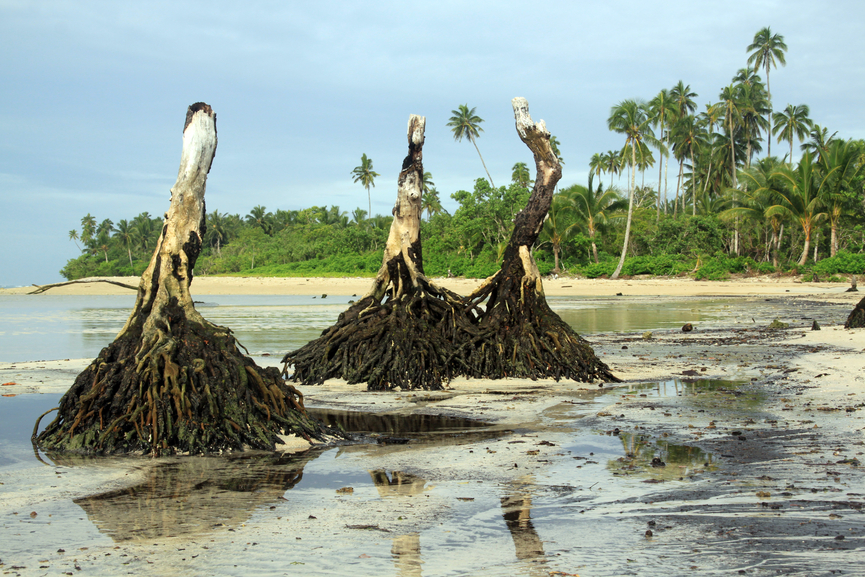 Government and Politics of Samoa
Samoa is now self-governed and was previously governed by New Zealand until independence in 1962. Samoans are deeply religious and conservative people and the church plays a very central role in their lives.
Their economy is based on agriculture, fishing and tourism. Agriculture can be a problem as there are many cyclones and disease. A new services sector is expanding by offering offshore banking. Foreign investors have also supported the growth of light manufacturing.
Culture
Fa'a Samoa, Samoan culture, is truly unique. It is encompassed by three main unwavering beliefs in the following order – respect to the chiefs (matai), the extended family (aiga) and the church. This dictates every aspect of their life, behavior, work, and play.
The chiefs (Matai) are heads of the extended family and there is a difficult and complex job of governing the entire village's family, civic, and political duties. It is estimated that there are about 18,000 chiefs in the island's 363 villages.
The extended family (aiga) includes any known relative all living together within the village. There is a very family comes first attitude with the Samoans and they band together in times of joy, sorrow, or celebration.
Christianity has taken a strong hold amongst the Samoans and churches are very prominent. The Samoans are very devout and do not even believe in working on a Sunday. That is a time for prayer and family.
The villages are more conservative and traditional than the hotels or resorts and it's important when you're there to appreciate and honor their customs and rules. You are not allowed to walk through the villages between 6 and 7 pm when the Samoans are engaged in the evening prayer curfew. Don't take any photos without permission and make sure to dress appropriate and ask what customs they have. The Samoans are the most welcoming people you will meet. Theirs is a culture of much laughter, respect, honor and love.
Samoan Food
The cornucopia of fresh Samoan food is tantalizing to your taste buds. The ocean offers tuna, snapper, crayfish, masimasi and octopus and the plantations they maintain could provide bananas, taro or tropical fruits.
In the village you will sample food cooked over an earth oven of hot stones called a cooking fale. The food is wrapped in banana leaves and placed on red hot stones resulting in the best meal you have had in your life.
All restaurants are sure to serve Samoan delicacies such as Oka, raw fish in a coconut cream and palusami, young tar leaves baked in coconut cream.
Weather
When you're on a Samoan beach, it's hard to believe it's real – it looks like a postcard or a dream. There are no crowded beaches and this pristine blue lagoon is a delight to all your senses. The temperature stays an even 30 degrees all year round. They have two seasons. November to April marks the wet season and May to October is the dry season.
Travel & Tourism
What to do

The one sound you will hear a lot in Samoa is laughter. The people are warm and genuine. They have the utmost respect for you as their guest and they expect the same in return. Visiting their villages, you may want to become part of their extended family. Laughter is common place and life moves at a gentle pace.
You should not miss the Samoan Siva – a renowned, poignant, beautiful dance performed by a young maiden. Samoans love to dance and entertain and do it with a flair and style that is uniquely their own.
Where to stay
There are many places to stay but your visit would not be complete until you get to experience an open beach fale. Basically, you get to sleep on the beach as there is only a ceiling – no walls, just a mattress and mosquito net. Imagine watching the waves and listening to them gently lull you to sleep.
Video Samoa