5T1GM and 5T5PA/P will be active from Arguin Island, IOTA AF - 050, 15 - 19 October 2021.
They will operate on 40 - 10m, CW, SSB, FT8.
Recent DX Spots 5T1GM
Recent DX Spots 5T5PA/P
Antennas:
Home brew DX Commander 40-10m
VDA 30m
Hexbeam 20-10m
Vertical 40m with elevated radials
Radios:
TS590 with Acom amplifier
SunSDR2DX with Expert 1.3K-FA
QSL information:
5T1GM via PG5M.
5T5PA/P via PA5X.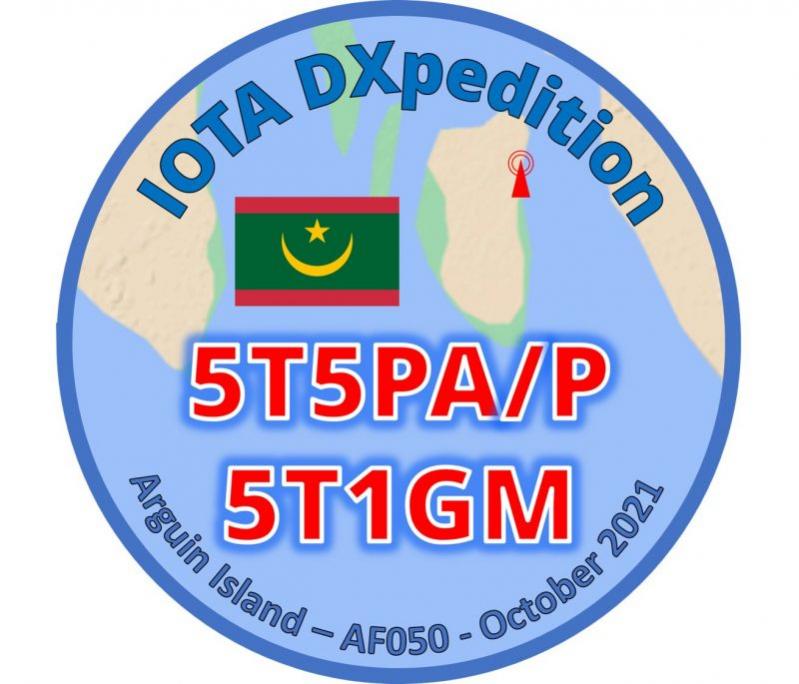 5T1GM. 5T5PA/P. Arguin Island, Mauritania. Logo.
5T1GM 5T5PA/P. Where is Arguin Island located. Map.
5T1GM 5T5PA/P Arguin Island. Sunrise 06-05-2023 at 06:23 GMT sunset at 19:45 GMT