Nick, G3RWF will be active from Lesotho 11 - 14 December 2014 as 7P8NH.
He will be active on HF bands CW.
QSL via home call.
Lesotho: landlocked country
Officially known as "Kingdom of Lesotho" the Lesotho is an amazing country that is delimited by South Africa. It's not a very large country and has a small population of two million, but there are many interesting and amazing things associated with this part of the world. The name of its capital is Maseru. Lesotho means homeland of those who use Sesotho as language. When we consider Sesotho, then it's a popular Bantu language that is commonly used in the South African region and it is counted in the eleven official languages of South Africa. It is one of the agglutinative languages and is known for its beauty and complexity. The importance of this language in Lesotho can never be ignored as it's the national language of the country and acts as a representative of the sentiments and emotions of native people.
The beauty of this country is one of its major attractions because nature has given great charm and elegance to Lesotho. Breath taking sceneries along with exotic location improve the reputation of this beautiful land.
Climatic conditions of Lesotho
Lesotho stays cooler during major part of the year and for this credit goes to its altitude. Rain comes as the summer thunderstorm and low lands generally reach 86 °F during summers. Winters are cooler and lowlands normally reach 19 °F and highlands reach 0 °F sometimes. Beautiful peaks are covered with snow. Climate of this region is basically influenced by its location that is Karoo basin. The influence of Atlantic and Indian Ocean don't have prominent contributions towards the climate of this country, but height as well as position due to latitude has prominent contributions. Winters normally are colder and dry and one can clearly observe that high pressure systems are dominant because of dry air, clearer sky and temperature. Snow is common in highlands also lowlands welcome snow sometimes. Heavier snowfalls generally take place at the start or end of winters. Summers on the other hand are hot as well as humid. The conditions normally range from partly cloudy to cloudy conditions.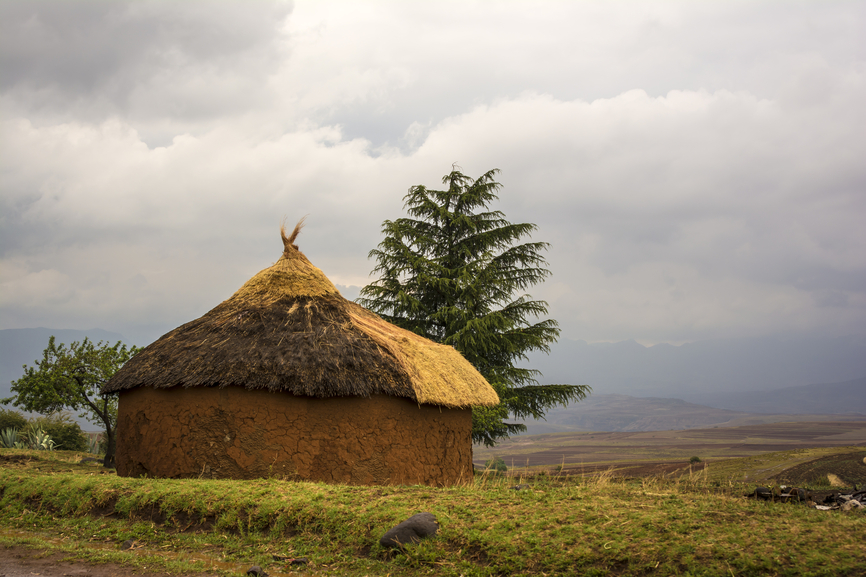 The Capital Maseru
Maseru is a popular capital not only of Lesotho, but also of Maseru district. It is present on the direct boundary of South Africa and Lesotho. The city attained the status of a capital in the year 1869. After the independence of country in the year 1966 the capital status of Maseru was retained. Maseru means Red sandstones. The capital is known for its beauty and elegance all around the world. Rondavels that are huts of African style were common, but now these are being replaced by modern houses as well as official buildings, but new constructions also depict traditional values and styles. Some important sights that are associated with this capital are
Parliament building
State house
Royal Palace
Anglican St. John's Church
Setsoto Stadium is the national stadium of Lesotho and it is also located at Maseru. It can accommodate up to 250000 individuals and generally the stadium is used for matches of football. It's an amazing place with many beautiful highlights and attractions. It is one of the largest cities of Lesotho and has a very strong significance being a capital.
Best destinations
It's a country for adventure lovers as it provides a lot of exciting opportunities for satisfying the thirst of adventure seekers. Outdoor activities associated with Lesotho are very popular. The attractive landscapes as well as mountains provide the perfect environment for enjoying mountain climbing, Pony trekking and horse riding.
King's Palace is another wonderful and interesting place that is at present at Maseru. This place grabs the attention of those who have a strong liking towards history. The ancient architectural styles associated with this building are magnificent and have a strong value.
Nightlife at Lesotho is just amazing and full of entertainment. You will find more than enough charming choices for enjoying and fun.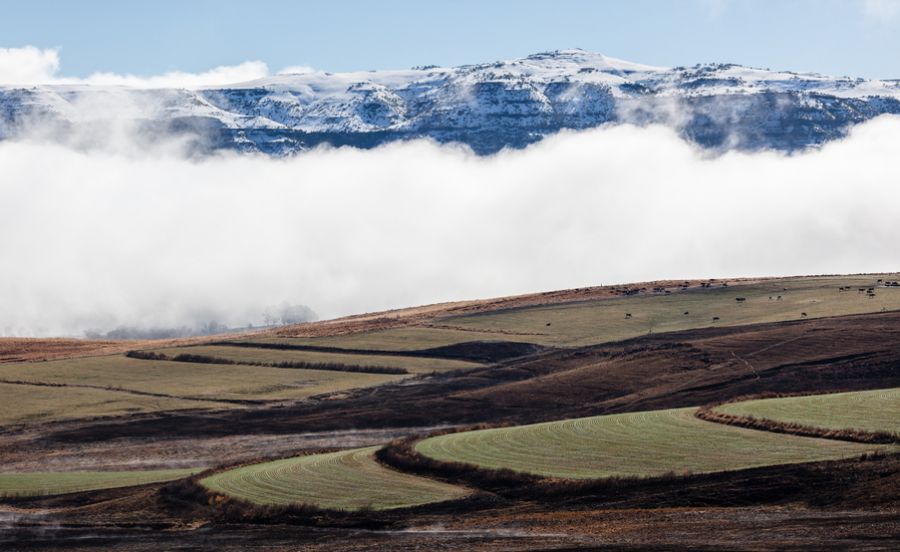 Population, languages and religion
Lesotho has a population of 2,067,000. 25 percent of total population resides in urban areas and seventy five percent are present in rural parts. The density of population is low in highlands in comparison to low lands of west. The ethno-linguistic framework consists of Basotho and estimates show that more than 99% of total population has the capacity of identifying Basotho. The subgroups of Basotho have the inclusion of following
Bakuena
Batloung
Baphuthi
Bafokeng,
Bataung
Batšoeneng
Matebele,
However, we have already discussed above that Sesotho is administrative as well as official language and is spoken by a great majority of population. English is also used as official as well as administrative language of the region.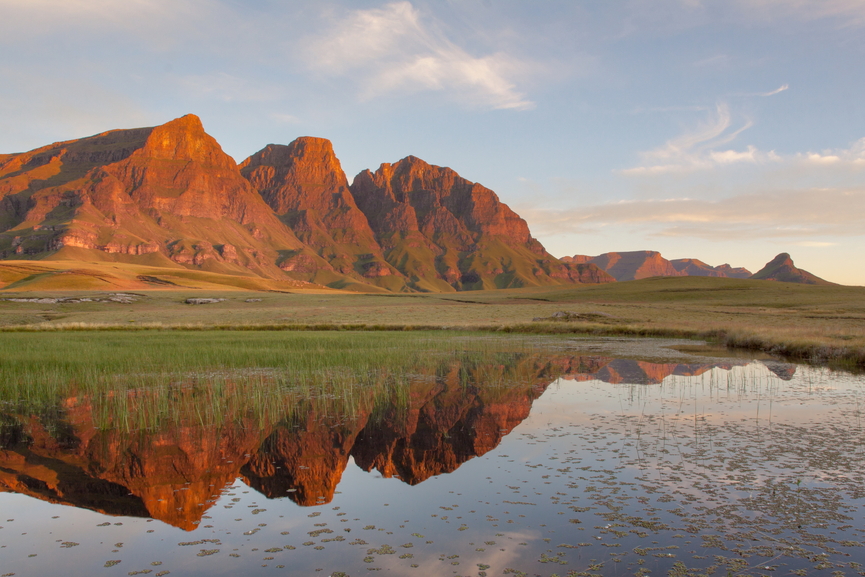 Cuisine of Lesotho
The cuisine of this popular country has inclusion of traditions of Africa as well as Influences of Britain. South Africa surrounds this country and because of this reason finding African culinary practices in eating habits of people of Lesotho is not at all a difficult task. Vegetables, rice, seafood as well as potatoes are popular in the food culture of this region. Sauce is also included in the cuisine, but important point to highlight here is that the sauce is not very much spicy. The salad of Beetroot is a very popular dish of the country. The food is simple, but tasty and local population depicts a strong liking towards local eating traditions.
Some interesting facts
Literacy rate of this country is 82%.
Water along with diamonds is included in the major natural resources of the country. Prominent exports include footwear, wool and mohair.
Imports of this country include medicines, foods, products of petroleum and machinery.
Country celebrates Independence Day on 4th October every year and it is regarded as a national celebration.
Lesotho loti is the currency of this country in addition to this rand of South Africa is also accepted in the kingdom.
Basutoland was the name of country, but it was renamed to Lesotho.
Thabana Ntlenyana is regarded as the highest point of Lesotho.
Video Lesotho