Petter, LA2PIA will be active from South Male Atoll, Maldive Islands 15 - 29 July 2014 as 8Q7PS.
He will be active on 80-6m.
He will use Electraft KX3 transceiver, Elecraft KXPA100 amplifier, EZ Mil portable antenna.
QSL via home call.
Information from Petter:
We will fly from Norway to the Maldives on July 14th, and arrive on the morning of the 15th (local time).
I expect we may have need for some sleep first as the tripp is during all of the night, and Im not much of a sleeper on planes.
I expect to rig the equipment in the afternoon, and be on the air then.
Frequencies will be any band from 80-6mtrs, but I imagine that 20, 17 and 15mtrs will be the best choise to start with.
Please look for me on 14.195 +- 18.140+- and 21295 +-
Republic of Maldives. Country Information
Maldives, officially Republic of Maldives, country in Indian ocean.
Capital city- Male.
Independence from United Kingdom- 26 July 1965.
Official language- Maldivian.
Religion- Islam.
Currency- Maldivian rufiyaa MVR.
International phone code- +960.
Time- UTC +5.
Internet domain- .mv
Maldive consists 1192 coral islands.
8Q7PS Maldive Islands. Information for Radio Amateurs.
Amateur Radio prefix- 8Q.
DXCC country- Maldive Islands.
WAC continent- Asia.
WAZ zone- 22.
ITU zone- 41.
RSGB IOTA reference number- IOTA AS-013.
QTH locator- MJ63.

South Male Atoll – Explore the Maldives
When you cross the VaadhooKandu channel in the Maldives, you will catch your first glimpse of South Male Atoll. It is home to wonderful diving sites and is a popular destination for scuba divers. Its distance from the capital city of Male gives it a remote area that is perfect for a romantic escape or diving adventure.
Exciting Things to Do
There is no limit to the activities and relaxation opportunities you'll find in the Maldives. You can explore underwater caves and their marine life, or dive sunken ships. Snorkeling is great fun in the turquoise lagoons near your personal water villa. Try water skiing, kite surfing, or wake boarding with qualified instructors.
When you're ready for an out-of-water experience, share a romantic dinner and a stroll along the sand with the Indian Ocean lapping at your feet. Enjoy a relaxing spa massage in a salon known as a "sala", which is built above the water, with endless sea views. Island hop to the more remote islands, or enjoy traditional drumming and dance and the Maldivian way of life.
Everything You Need to Know
The Maldives have a perfect location close to the equator, offering stable year-round temperatures and suitable protection from tropical cyclones (which are the same weather phenomenon as the hurricanes that hit the United States). The climate is warm and humid, much like that of any other equatorial island. The further you wander from the equator, the less tropical the temperature will be.
The highest average temperature in the dry season of South Male Atoll is between 86F and 92F. The lowest average temperature during the rainy season is between 77F and 83F.The minimum temperature averages do not vary much at all, at about 77F.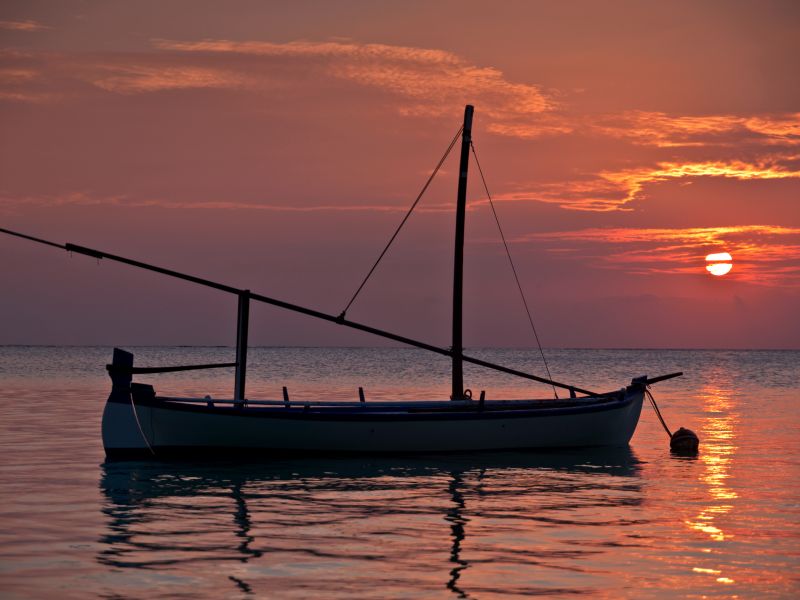 Maldives Monsoons
The Maldives do have a rainy season that comes in from the Southwest. The locals call this season "halhangu". It begins in May and lasts until October. From June to August, you will see heavier showers, gales, and wind gusts. The rain may last for a few days in a row.
The weather becomes nicer and drier during "iruvai", the dry season. This season falls between December and March or April. Over these months, there are lower winds and fewer showers, and the sea may be very quiet. This is the best time to travel to the Maldives.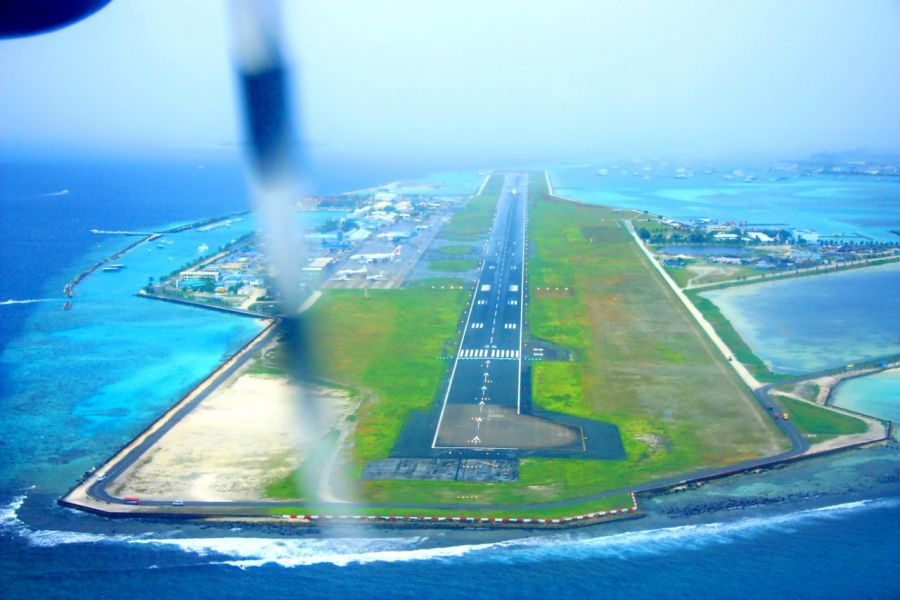 Diving in Maldives
Channels or Kandus are a main feature of diving in South Male. There are six channels on the wall of the eastern reef, and large volumes of water rush in, bringing nutrients that feed many varieties of marine life.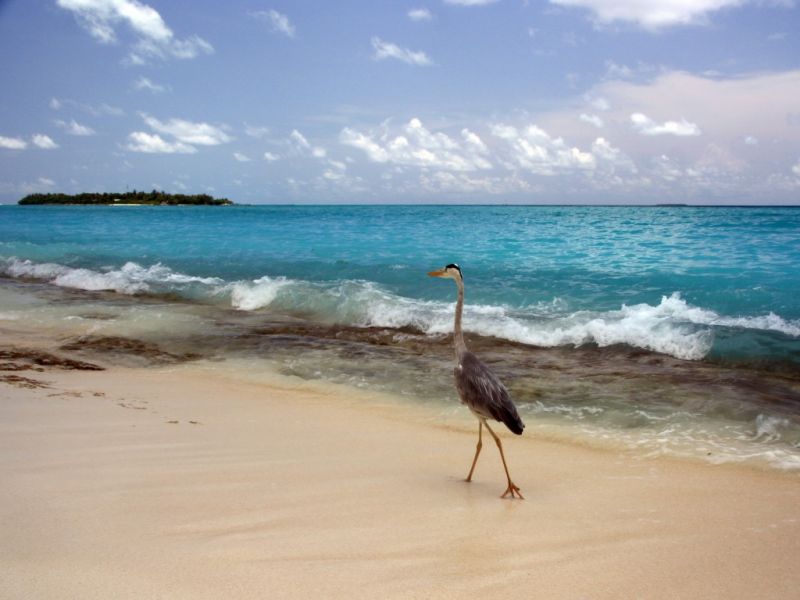 Diving on South Male Atoll will allow you to see many schools of fish, a wrecked ship, caves, soft coral, and pelagic fish. The overhangs and ravines in Cocoa Thila, found on the atoll's outer edges, give divers a place to shelter from strong currents. These currents attract groupers, snappers, and other reef fish, along with eagle rays, gray reef sharks, and schools of fusiliers.
You'll enjoy each day you spend in this island paradise, and you'll remember your time in the Maldives with great fondness.
Video Maldive Islands.