PA3CMC, ZS6JON, PA2CHR, ZS6NK will be active from Zimbabwe 1 - 8 November 2014 as Z21CMC, Z21EME, Z21CHR, Z21NK.
They will be active on 6, 2m, 70cm, 23cm.
Group members:

Lins Berben PA3CMC Z21CMC
John Sygo ZS6JON Z21EME
Chris Ploeger PA2CHR Z21CHR
Paul Smit ZS6NK Z21NK

Station:
2m 2 x 10el X-pole DK7ZB
6m 11 el m2
70cm 1 x 38el. m2
23cm 67 el.
Zimbabwe. Country Information.
Zimbabwe, officially the Republic of Zimbabwe, a country in southern Africa.
Capital-Harare.
Time zone- UTC +2.
Phone prefix- +263.
Domain- .zw
Languages- 16 official languages.
Victoria fails located in Zimbabwe.
Climate- tropical.
Zimbabwe is divided into 8 provinces.
Mineral exports, gold, agriculture, tourism are main business in Zimbabwe.
Popular sport- football.
National symbol- Zimbabwe bird.
Z21CMC Z21EME Z21CHR Z21NK Zimbabwe Information for Radio Amateurs
ARRL DXCC Award country- Zimbabwe Z2.
International Radio Amateur Union IARU WAC award continent- Africa.
CQ Amateur Radio magazine WAZ zone- CQ 38.
International Telecommunication Union ITU zone- 53.
QTH locator- KH58gh.
Amateur Radio organization- Zimbabwe Amateur Radio Society ZARS.
President: Z21GH
Vice-President: Z22JE
Zimbabwe – A Land of New Beginnings
Zimbabwe will show you the quiet, warm heart of Africa. It has a troubled past, but you can visit the area to witness the dawn of its new beginning.
Safari Haven
Safaris are sometimes booked in packages, but you may prefer to choose different options and variables for your unique trip. Keeping your expectations and interests in mind, a tour company will design a tailor-made tour or safari for you and your family.
The best safari tour companies have staff in the area whohave been to all of the properties they recommend, which enables them to help you plan a tailor-made tour or safari. Companies based in the area of Victoria Falls offer you trips to some of the most breathtaking sights in this rugged area.
Visit Victoria Falls
The local Kololo tribes-people know the falls as "MosioaTunya", or the "Smoke that Thunders". It is among the largest of earth's waterfalls and known as one of the legitimate "Seven Wonders of the World".
The falls are almost a mile and a quarter wide, and almost 146 million gallons of water cascade into the gaping chasm below every minute during times of peak flow for the Zambezi River.Five smaller waterfalls make up Victoria Falls. They are all in Zimbabwe except for the Eastern Cataract, which is actually in Zambia.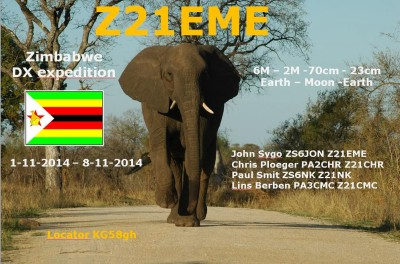 Wander the Rainforest
The rainforest around Victoria Falls offers views of many species of plants and animals. You can wander among Date Palm, Mahogany, and Fig trees while never losing sight of the falls. You will see many small mammals and birds under the forest's protective canopy.
Visit the Zambezi Game Park
Zambezi National Park is home to the powerful Zambezi River. You may see larger mammals in the park, including white rhinos, leopards, buffalo, lions, and elephants. There are also herds of animals that call the park home, including impala, waterbuck, kudu, giraffe, zebra, and sable antelope.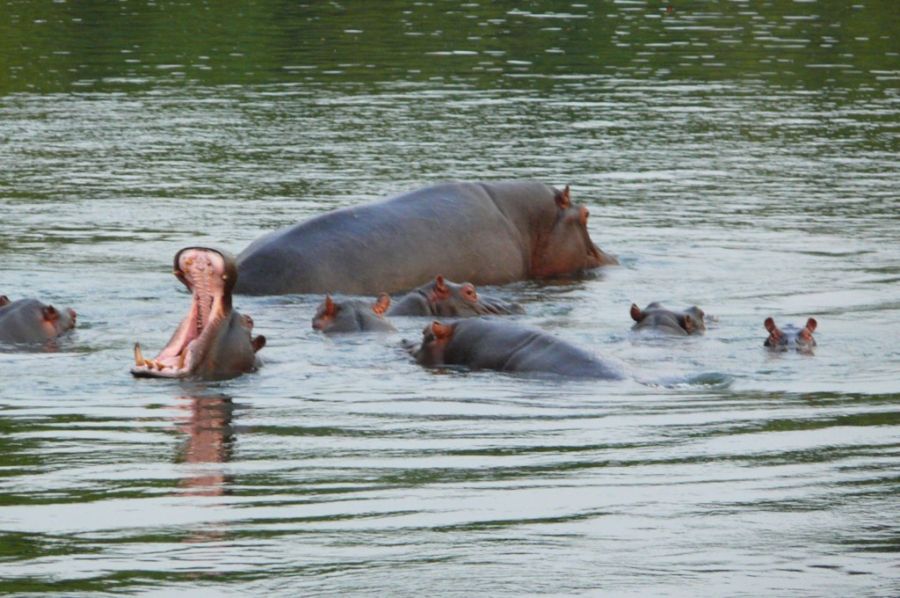 Seasons in the Area
In the summer months, from November to March, you'll find hot, humid weather. The winter offers cooler air with less humidity, and some winter nights may even be cold.
Learn the Rich History
Near the Birchenough bridge, close to Harare, lay stone ruins. Arguments have ensued about who could have built the structure. When traders from Portugal encountered the ruins, they surmised that they had found the capital of Queen of Sheba, from fables.
Later, visitors thought that the Phoenicians or Egyptians must have made these impressive structures from stone. Some people even accredit the structure to a legendary king of all lands outside Islamic rule. This Christian's name was Prester John. It was eventually discovered that the city was once the capital of the old kingdom, during the late period of the Iron Age, between 1100 and 1400.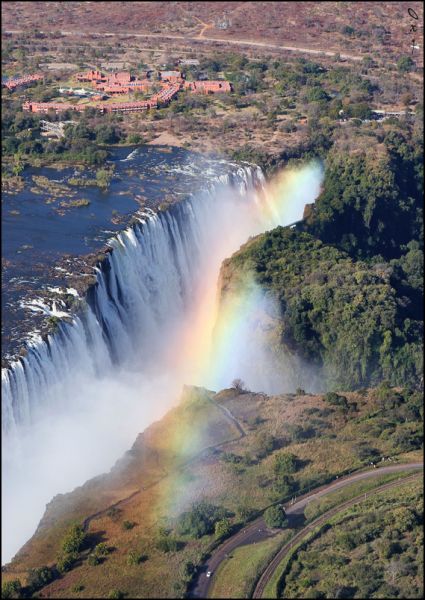 Bustling Nightlife
While Zimbabwe is not known for its nightlife, this aspect of the country is growing, with different genres and musicians each night, except on Sundays. You will see notices around town about upcoming events and concerts. It's a wonderful way to wind down after a busy day of travel.

Video Zimbabwe