Dave, AB0GC is currently active again as 9G1SD from Ghana.
He will operate on HF Bands.
Recent DX Spots 9G1SD
QSL via AB0GC direct.
Ads for direct QSL:
David W Schneider, 1501 SW K St. Grants Pass, OR 97526, USA.
QTH - Wenchi, Brong - Ahafo Region.
Interesting facts about the African state of Ghana

Ghana can be confidently called one of the most distinctive African countries. It was on the territory of this state that the Ghana Empire existed and the incredibly colourful Ashanti ethnos developed.
As for the modern country, the history of its independence began in 1957. Ghana, formed from a couple of British colonies, was the first state in the region to develop independently.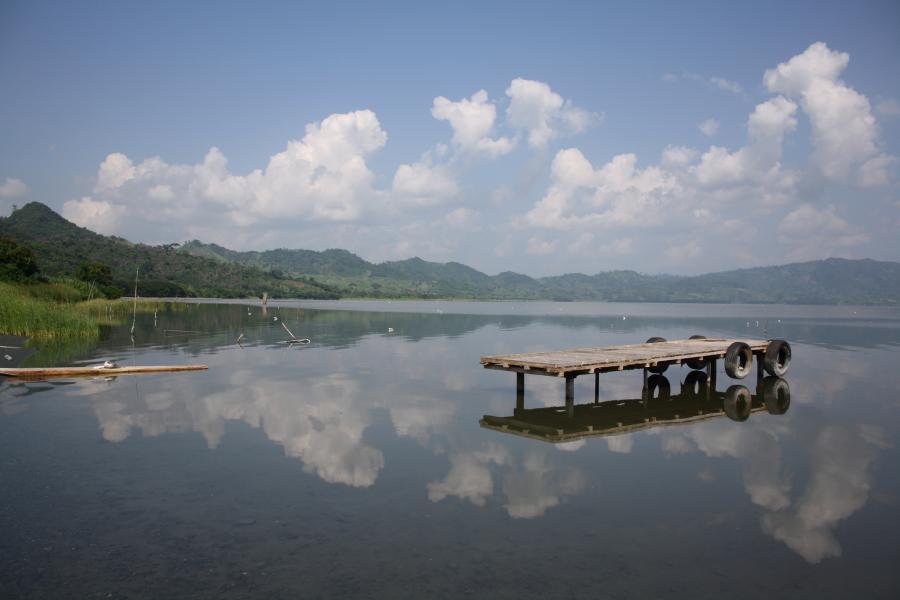 Lake Bosomtwe, Kuntanasi, Ashanti, Ghana. Author - Anne-Charlotte Faure.
An African republic with European traditions

Despite the fact that the country is located in Africa, many English customs and traditions are honoured here. And this applies even to the cuisine and language of communication of citizens. In addition, the vast majority of the country's inhabitants are Christians (with the exception of the southern areas inhabited by Muslims), which can also be called quite rare for this region.
Interestingly, representatives of different religions get along well with each other in Ghana. They quite often participate in joint events and ceremonies. You can meet in this country and people who continue to worship gods and spirits that are characteristic of this nation. That is why numerous shrines of animistic cults can be found in various cities.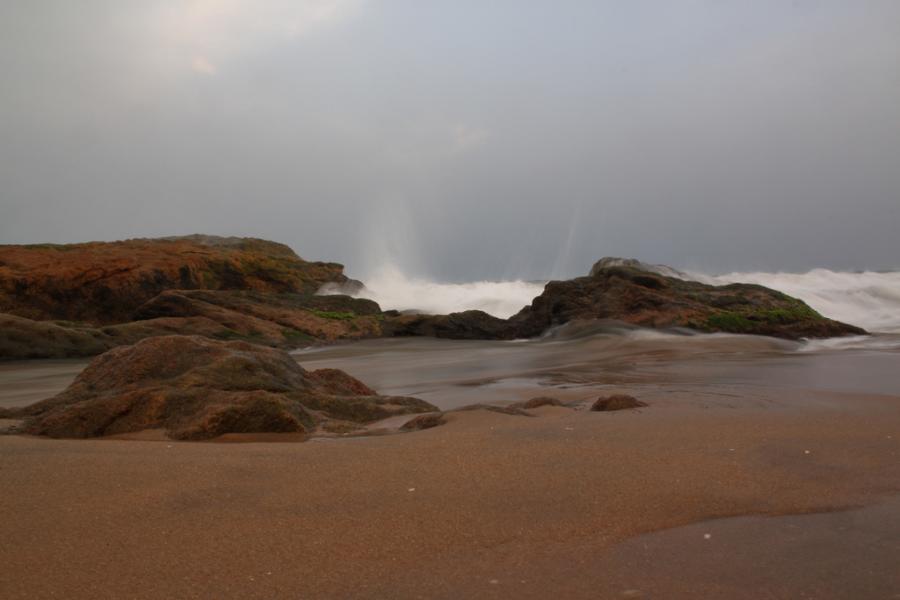 Cape Coast Pool Splash, Ghana. Author - Geraint Rowland.
Climatic features

Ghana is located in the western part of Africa. It borders states such as Togo, Burkina Faso and Côte d'Ivoire. Ghana is washed by the waters of the Atlantic Ocean.
It is located in the sub-equatorial belt. Thus, there is an alternation of dry and rainy periods. Significant differences in weather conditions are characteristic of the southern and northern regions. In the first case, it is a high level of humidity and air temperature, which remains unchanged at different times of the day. In the northern regions of the country the rains are much less frequent. There are also diurnal temperature fluctuations.
The climate of Ghana is perfect for recreation and water sports. Many surfing enthusiasts visit this country, as the village of Senya Beraku is famous for its immaculate beaches.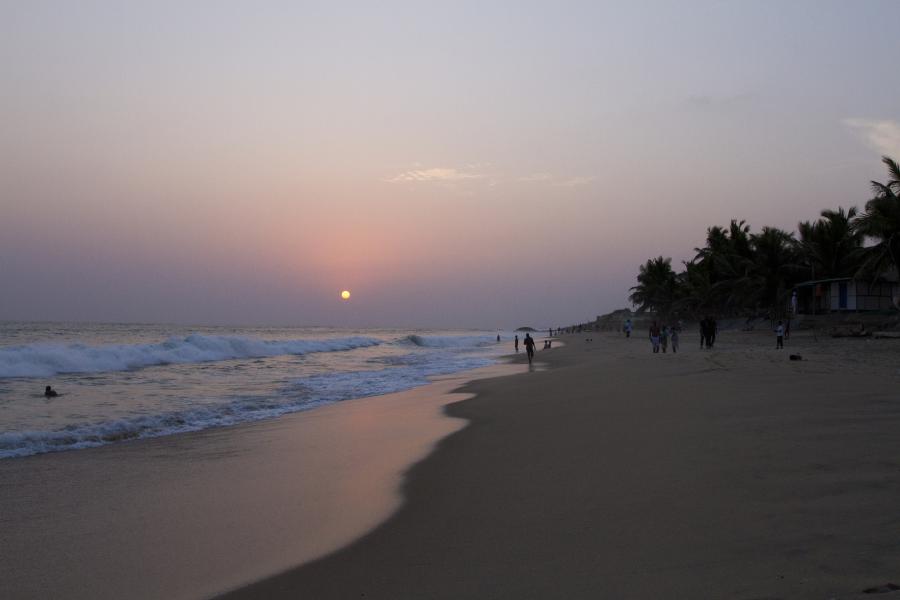 Beach, Cape Coast, Ghana. Author - Eric Majoor.
Economy of the state

This African country is characterised by a rather diverse industry for the region. Gold, silver and even diamonds are mined here. The numerous forests that can be found in the coastal regions are not neglected either. Such valuable species as mahogany, wawa and utile are exported.
In 2010, oil deposits were discovered on the territory of the state, and oil production started.
As for the food industry, the enterprises of Ghana produce such popular products as peanut, coconut and palm oil.
The livestock sector of the state suffers greatly from the fact that the tsetse fly is found on its territory. This insect is a vector of sleeping sickness, which causes the death of an impressive number of animals.
Sights and interesting places

The main attractions of Ghana are represented by wildlife and amazing nature. There are beautiful nature reserves, the highlight of which are unusual sand dunes and mangrove forests.
Kakum Park deserves special attention. On its territory there are many suspension bridges, on which people can walk, looking at the local beauty from a bird's eye view.
Fans of diverse wildlife will also appreciate a trip to Ghana. Ornithologists also choose this country as it is home to over 200 species of birds.
The times of colonisation had a very strong influence not only on the culture, but also on the architecture of the state. A huge number of buildings in typical European styles can be found in various parts of the country.
Numerous fortresses, forts, castles and churches give Ghana an amazing flavour. And the fact that this country is characterised by stability and a very decent standard of living makes it even more attractive for people who have decided to get to know the African continent better.
9G1SD. Where is Ghana located. Map.
9G1SD Ghana. Sunrise 12-11-2023 at 06:05 GMT sunset at 17:48 GMT