Peter, K8PGJ will be active from Bora Bora Island 15 - 24 February 2015 as FO/K8PGJ.
He planning to be active on 20 and 15m.
QSL via K8PGJ direct, LOTW.
Information from Peter
I will be at the Inter Continental Bora Bora Resort from February 15 thru February 24, 2015. I will be in a Over the Water Villa. I will have the internet available. GMT Offset is -10 Hours.
Operation will be Island Style as I will be on Vacation with my Wife and I will publish a schedule on QRZ for hours of operation.
I will have a K3 and I am working on an Antenna Package. Plan on at least 20 and 15 meters with verticals doing most of the work including SVDA if I can figure out how to carry them.
Bora Bora Island French Polynesia. Information.
Bora Bora is island in Society Islands, French Polynesia in the Pacific Ocean.
Bora Bora is small island and can be cirlcled by car in an hour.
Bora Bora is 6miles long and 2 miles wide.
Islands around Bora Bora called motu.
Tourist attractions- Submarine dive, underwater scooter, aqua safari, shark safari.
Time- UTC - 10.
FO/K8PGJ Bora Bora Island. Information for Radio Amateurs.
DXCC country- French Polynesia.
WAC continent- Oceania.
WAZ zone- 32.
ITU zone- 63.
RSGB IOTA reference- IOTA OC-067 Leeward Islands.
Amateur Radio organization- Club Oceanien de Radio et d'Astronomie, member of International Amateur Radio Union.
President- Charles Trondle, FO5BL.
Secretary- Alain Portal, FO5EC.
IARU liaison- Richard Slavov, FO4NR.
Shark Watching, Horseback Riding & More -Bora Bora Island
Surrounded by a barrier reef and lagoon in French Polynesia is the popular tourist destination of Bora Bora Island. An extinct volcano makes its home at the island's center, at a height of about 2400 feet.
Many travelers enjoy the luxury resorts of this enchanted island. Vaitape is the major settlement, found on the main island's western side. The island boasts many coconut trees, and the locals use the sea to catch food, as well.
The tropical year-round average high temperature is between 83° and 86°F, and most of the rainfall occurs in the summer months between November and April.
Water Activities
Shark and Ray Feeding
Feeding sharks doesn't sound safe, does it? You might be surprised to learn that this is one of the more popular types of excursions available on South Pacific islands. You may begin your close shark encounter with a snorkeling mask in shallow lagoons, behind secure ropes. The docile local sharks arrive in small schools, and your tour guide will feed them for you. Later, you can stand in the shallow water while graceful rays show you their underwater ballet.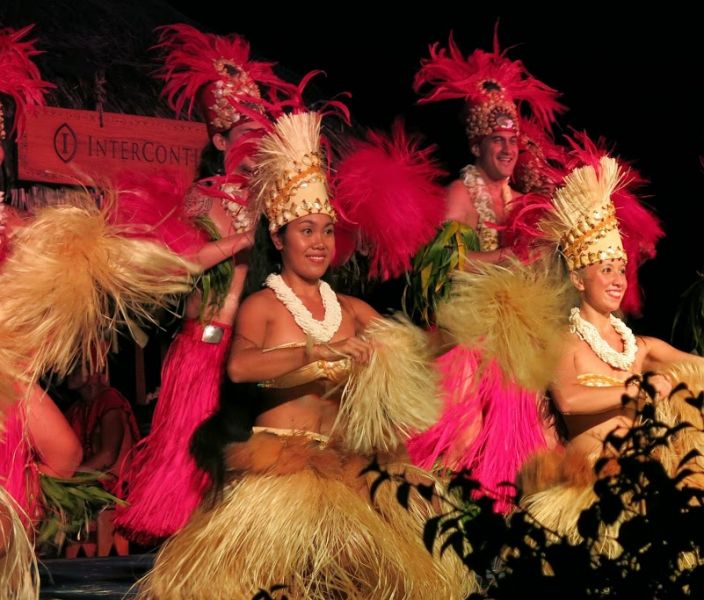 Sailing off Bora Bora
The lagoon in Bora Bora is quite popular for vacationing boaters. If you charter a boat, this lagoon is a beautiful and quiet place to anchor. Rental Hobie Cats are available on the island, as are sunset or half-day cruises on catamarans.
Diving Is a Popular Pastime
There is such abundant marine life around Bora Bora Island, that diving is a must-do. You may find yourself joined by schools of giant manta rays that come almost within arm's reach. Reef shark schools may also glide by.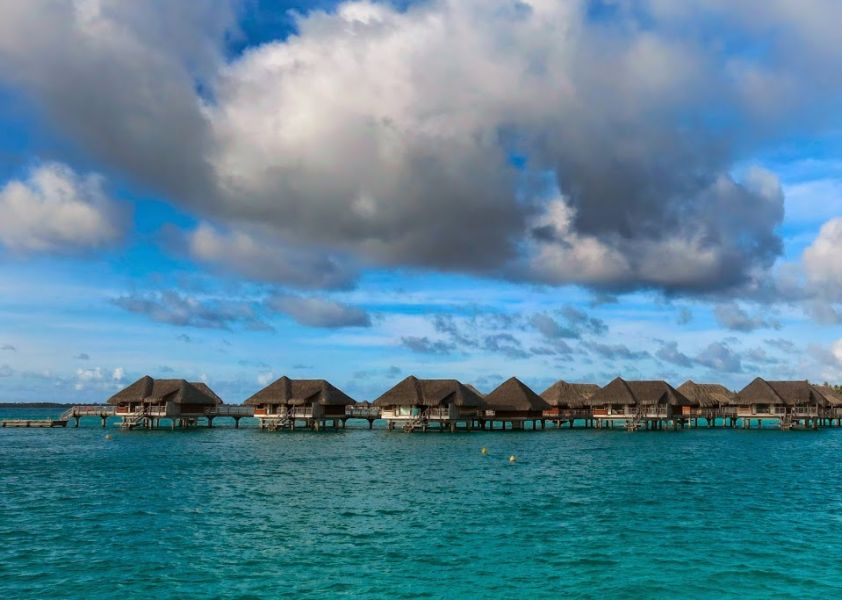 4x4 Excursions
Bora Bora is not a large island, but you can find adventures on land, as well.Forests overgrow the roads, and a 4x4 tour will take you high above the waters of the lagoon, for breathtaking views. The tour takes a historic turn as well, when you stop to view the naval guns that the United States left behind after WW II.
From Shopping to Sunbathing
There are many high-end, unique boutiques in Bora Bora, and fine restaurants that serve international cuisine. Stop by for a snack or a meal and enjoy the local cuisine.
Parasailing from famous Matira Beach gives you a literal birds-eye view of the beautiful and unspoiled island. Motorboat tours and sunset cruises are very popular, with exotic dancers and singers.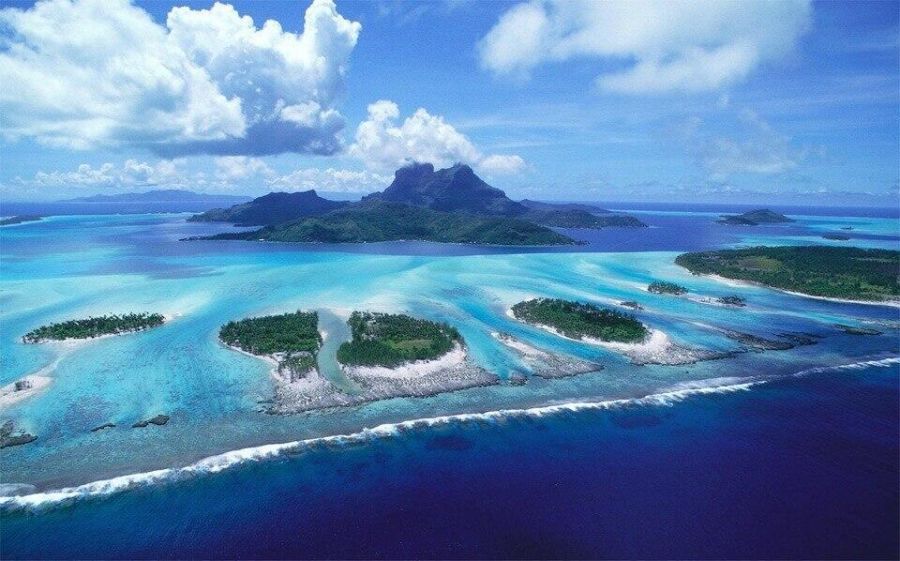 Exploring Ancient Marae Temples
Polynesians used Marae temples in the past for cultural and religious ceremonies. You can still find 40 stone temples, of the open-air style, that you can explore on the island.
Experience the Lagoonarium
The well-known blue lagoon is an aquarium set up outdoors, with vibrant marine life and fish. What makes it different? You can swim and snorkel in the aquarium, with turtles, rays and even sharks! Guides will assist you and teach you the proper way to touch sea animals and feed them. Most people who visit Bora Bora Island will either visit the Lagoonarium or hear all about it from others, and wish they had visited themselves.

Bora Bora- Paradise on the Earth Part 1.
Bora Bora- Paradise on the Earth Part 2.
Bora Bora- Paradise on the Earth Part 3.