Nobuaki, JA0JHQ will be active from Lord Howe Island 10 - 12 August 2014 as JA0JHQ/VK9L.
He will be active on 15 - 10m SSB.
QSL via home call.
Lord Howe Island. Country Information
Lord Howe Island is an volcanic island in the Tasman Sea.
Island is 10km long and 2km wide.
Highest point- Mount Gower- 875m ASL.
Climate- subtropical.
JA0JHQ/VK9L VK9L/JA0JHQ Lord Howe Island. Information for Radio Amateurs
DXCC country- Lord Howe Island.
WAC continent- Oceania.
WAZ zone- 30.
ITU zone- 60.
QTH Locator- QF98.
RSGB IOTA reference- IOTA OC-004 Lord Howe Island.
Lord Howe Island
An Australian island territory, Lord Howe Island is in New South Wales. The island is renowned for its biodiversity, elegance and beauty. It is because of these characteristics that Lord Howe Island has been enlisted as a World Heritage Site. It is a paradise island and is amongst the most breathtaking islands in the whole of Pacific!
Spend valuable time, holidaying here at the island and explore it walking or riding a bike. There are many activities available for tourists to indulge in at the Lord Howe Island. You can feast your eyes at the awe striking natural island beauty and geology, get to explore and view rarest of the rarest plants, birds and aquatic species. The island is encompassed by coral reefs and has pristine blue water that further enhances its beauty. Visit the Lord Howe Island Marine Park, which is amongst the largest parks in New South Wales and accessa rare collection of coral reef. Not only this, you can also enjoy an array of water activities, like, snorkeling, scuba diving, kayaking, surfing, fishing and more!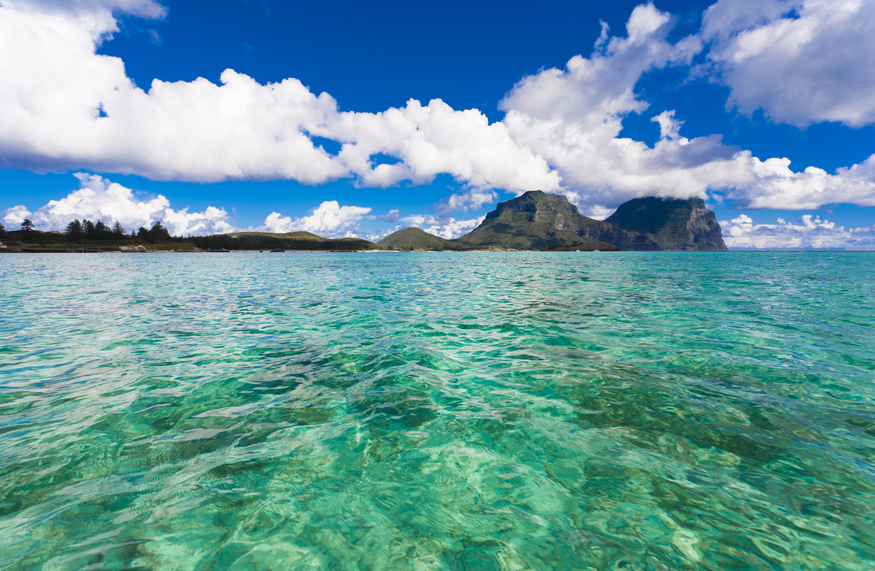 Places of attraction in Lord Howe Island
Lord Howe Island is a sheer paradise and a haven for tourists, on earth. There are so many places of attraction present in the island that tourists and locals need to get a whole lot of time in hand to explore each one of the places. Here is a list of the best places to visit in Lord Howe Island.
Blinky Beach – This beach is ideal for swimming and snorkeling. It is located on the eastern part of the island. It offers calm waves and is an apt beach for fishing.
Admiralty Islands – This place is only few minutes boat ride from the island. The island is made up of volcanic formations and consists of coral reefs, large sized pinnacles and ideal for divers because of its diving depth of 15 to 40 meters.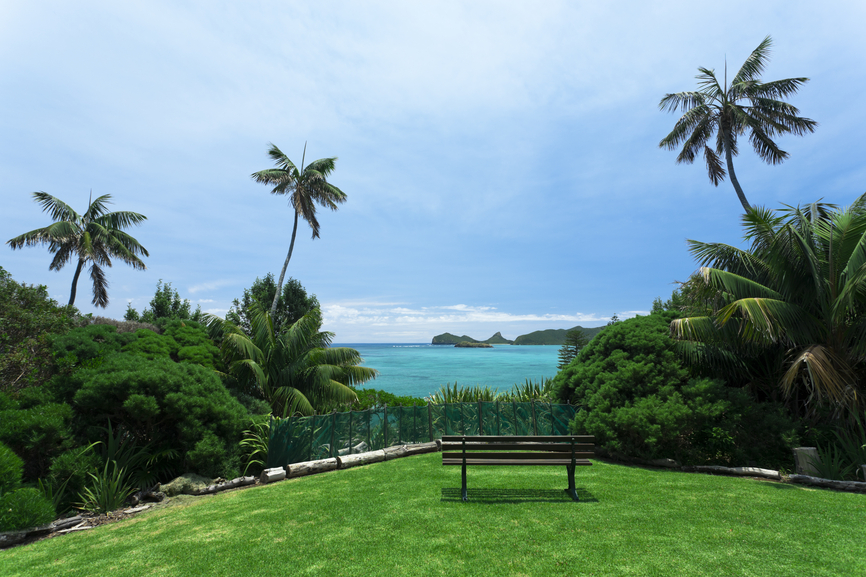 Erscott's Hole – This is an abode for 500 types of fish species, along with coral of 90 species. This is the best spot for snorkeling.
Ball's Pyramid –Ball's Pyramid is home to the divers and also the tallest sea stack. Here you can explore the waters and caves that surround the basalt spearhead and come close to some of the most beautiful sea species!
Lord Howe Island Museum –Opened in 2002, the museum displays elements of the island's community, environment and history.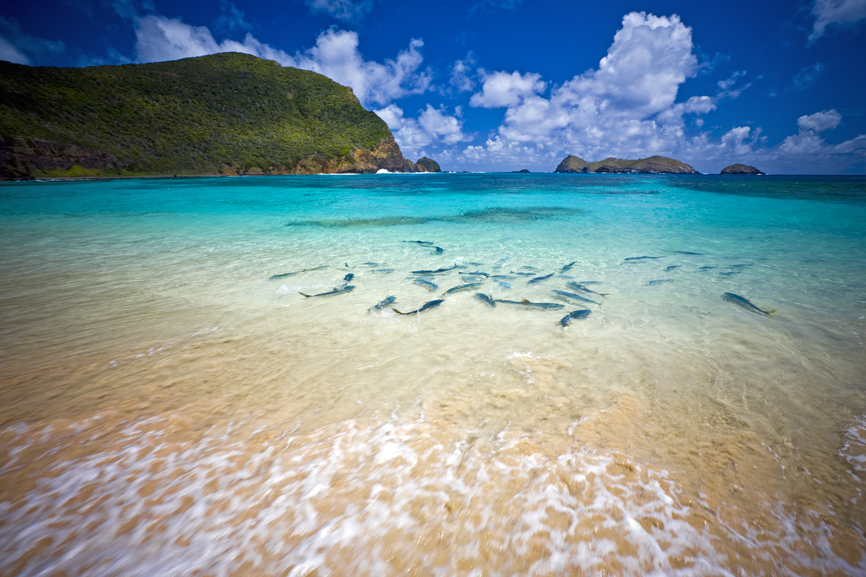 Lord Howe Island JA0JHQ/VK9L VK9L/JA0JHQ King Fish.
Mt Gower –The highest mountain of the island, Mt Gower is of 875 meters and is renowned for the best spot for walking and trekking. The top of the mountain is adorned with a unique forest of moss and ferns that cover every tree and rock of the mountain.
Like there is no dearth to sites of attraction and things to do in the island, Lord Howe Island also does not have any scarcity of accommodation, lodging, entertainment and activities for tourists. Here you can access a wide range of hotels, resorts, spas and restaurants, without burning a hole in your pocket. You can get something out of your budget and have a great holiday in this paradise island!
Video Lord Howe Island.