Joe, OZ0J will be active from Koror Island, Palau 2-9 September 2014 as T88VW.
He will be active on 80-6m CW, SSB, Digital modes.
QSL via home call.
Koror Island Palau. Information
Koror Island (Oreor Island) is main Island of Republic of Palau.
Largest city of Palau Koror is located on the Koror Island.
Official language- english, palauan.
Time- UTC +9.
Currency- United States Dollar USD.
Koror Island is connected by bridges to 3 neighbouring islands.
Dolphins Pacific is the largest dolphins facility in the world and its open for tourists.
T88VW Koror Island Palau. Information for Radio Amateurs.
ARRL DXCC country- Palau.
CQ Magazine WAZ Award zone- CQ 27.
International Telecommunication Union ITU zone- 64.
Koror Island is count for RSGB IOTA Award as IOTA OC-009.
Amateur Radio prefix - T8.
IARU WAC Award continent- Oceania.
QTH locator- PJ77fi
OZ0J will be active from Palau Rental Shack ( Imperial Palau (IMPAC) Corporation.
P.O.Box 10107, Koror, Republic of Palau 96940
tel ( 680 ) 488-3779 / fax ( 680 ) 488-5777
Contact person- Hide JM1LJS, T80W.
Koror
Koror makes up the Republic of Palau's main commercial center and comprises of numerous islands, with Koror Island being the premier one. Koror Island is also known as Oreor Island. Koror Island is connected to 3 of its neighboring islands via a bridge. Malakal Island is the port site of Koror, Ngerekebesang Island is the second largest town of Palau and Meyuns is located on its east. Koror-Babeldaob Bridge also connects Koror Island that to Airai, which is one of the states of Babeldaob Island. Koror state also consists of 11 hamlets and they are Ngerkeseuaol, Ngermid, Idid, Iyebukel, Meketii, Ikelau, Dngeronger, Ngerbeched, Medalaii, and Ngerkebesang. Koror became an independent island nation in the year 1994. The English discovered it in the 18th centuryand evidences also prove the existence of indigenous natives, who have been living in this island for more than 4500 years!
23 miles between Peleliu and Koror, lies 426 Rock Islands. Visitors are attracted to the site because of the ancient remnants that are further enhanced by coral reefs, and washed frequently by waves. The surface of the sea is like a display house for corals, beautiful species of fish and definitely the cliffs present under the water. The beaches here are adorned with calm seas, tiny isles and sandy beaches shaded with coconut trees. These beaches are apt for those in love with water sports and similar adventure activities.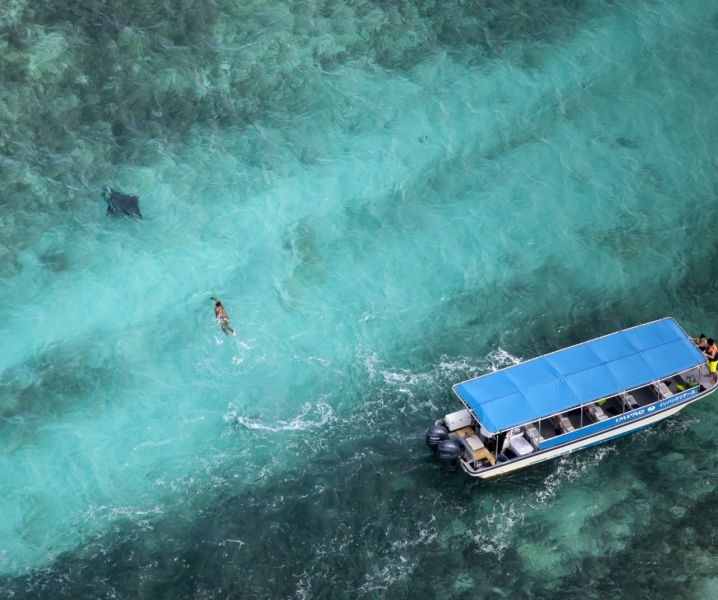 Tourism is the main source of Koror's economic growth. Koror Island is the location for Palau's Rock Islands. Thus, Koror Island is the center for shopping and scuba diving opportunities. The source of accommodation here is also accessible and available easily. There are cafes, restaurants and resorts present in the island for entertainment and leisure activity purposes. Koror is also home to largest dolphin research facility in the world, called Dolphins Pacific. This research center is accessible by tourist and open to those who wish to interact and swim with dolphins that are obviously trained. Palau tourists mostly find accommodation in Koror only, as it is the center of resorts and hotels.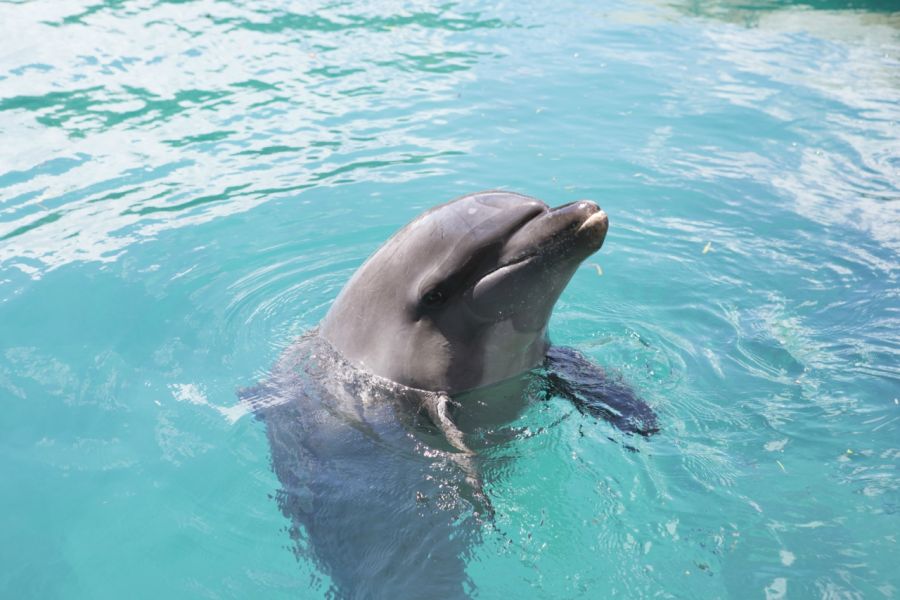 Some of the best resorts and hotels are present here in Koror. Each one of them is surrounded by tranquil and pristine water of the Western Pacific. Palau Pacific Resort, Palasia Hotel Palau, Storyboard Beach Resort, Airai View Hotel, Palau Royal Resort, Landmark Marina and West Plaza Coral Reef Hotel are few of the best sources of accommodation found in Koror.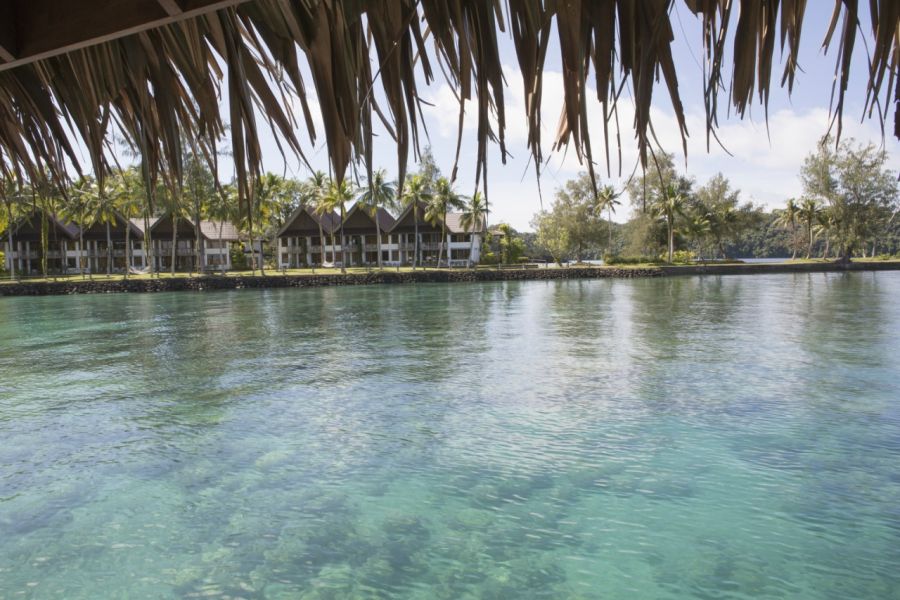 As mentioned above, Koror is the largest city island of Palau and also a tourism and commercial hub. There are numerous museums present in this island that offer an insight to the rich history, tradition and culture of the island. So, when visiting Koror, do not forget to pay a visit to one of these islands and in the process, get to learn everything about the culture, people and tradition of Koror. You can take a flight to Koror from the Tmetuchi International and drive to the city, which is only a few minutes drive from the airport.
Video Koror Island. Palau.