Didier, F6BCW will be active as TX7G from Hiva Oa Island, Marquesas Islands, IOTA OC - 027, 1 - 15 October 2022.
He will operate on 80 - 10m, CW, SSB, possibly RTTY, FT8.
Recent DX Spots TX7G
TX7G Log search QSL via F6BCW.
Previous activity:

TX7G News 24 October 2014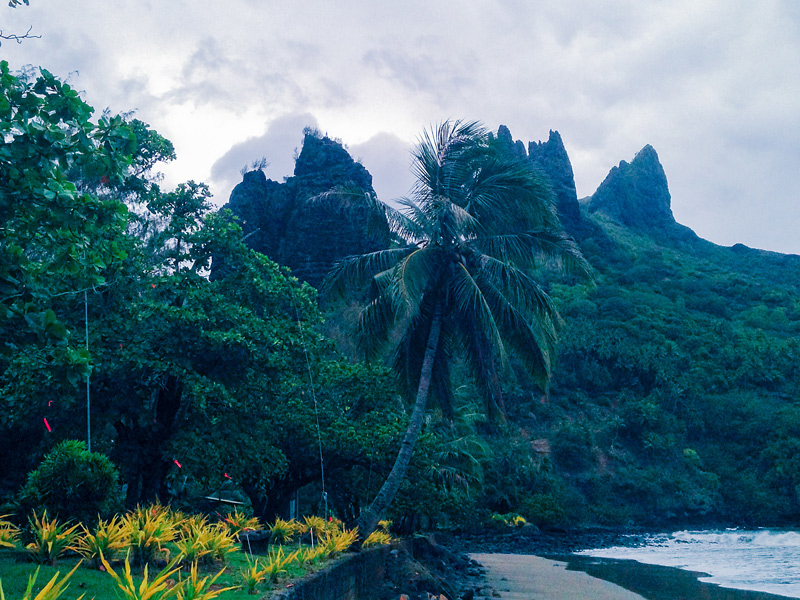 Greetings from the Marquesas Islands. I really had intended to update more frequently, but the internet is very slow and unreliable, and there is very little time not spent either operating, adjusting and building antennas, uploading to Club Log, eating, and (occasionally) sleeping.
We've just surpassed 20,000 QSOs in the log with a good balance on all bands. 80 meters has just not cooperated. We'll call CQ repeatedly, but no takers. We're going to try 80 SSB at our sunset in a couple hours. Listen for us around 3.793. 10 meters and 12 meters have been phenomenal with almost unending pileups.
We've really made a serious effort for Europe, but there have been few takers, and when propagation is good, the intentional QRM has resulted in very slow rates. We also have significant terrain to the South making long path very difficult. We call for "EU/AF only" very frequently, but there are few that reply. We'll continue to try.
The bungalows leave much to be desired and the heat and bugs are nearly unbearable, but the island is absolutely magnificent and our beach front location has a great view, and great takeoff to the North.
Some of our antennas can be seen in the attached photo. I'll upload more photos to the web site when I get reliable internet.
We're having an incredible time! We'll be on the air 2.5 more days.
Thank you again for your support of this operation, and we hope to see your call in the log.
73,
Jared (N7SMI)
TX7G Marquesas Islands DXpedition
TX7G Insider News Letter 3 15 October 2014
We leave for Tahiti on Thursday, will be on Nuku Hiva on Saturday morning, and will be on the air Saturday evening. I will try to send updates every day or two from the island and will be updating the web site with photos and updates
TX7G Insider News Letter 2
News- TX7G Insiders News Letter
N7SMI and KZ1W will be active from Nuku Hiva Island,Marquesas Islands (IOTA OC-027) 18-26 October 2014 as TX7G.
They will be active on 80-10m with focus on low bands.
They will be in CQ WW DX SSB Contest 25-26 October 2014.
QSL Info
Club Log OQRS is STRONGLY RECOMMENDED. QSL cards will be beautiful full-color photographic quality. QSL priority will be:
Sponsors of $10 or more (donate via the button on the right) - QSL card, LoTW, and eQSL upload immediately after the operation.
Club Log OQRS Direct Requests - QSL cards mailed approximately once per month.
Direct QSLs with SASE or minimum $2 USD - answered approximately once per month.
Buro cards via N7SMI or via Club Log OQRS (outside USA only!) will be answered approximately every 6 months.
Club Log OQRS
Begin a Club Log OQRS request by entering your call sign in the form below. Donations are very welcome and will support future DXpeditions to top 100 entities.

All logs will be uploaded to Logbook of the World and eQSL several months after the operation.
Nuku Hiva (also known as Ile Marchand, Madison Island) is largest island of Marquesas islands, French Polynesia.
Nuku Hiva is part of overseas territories of France in Pacific.
Marquesas Islands is count as separate country-territory for popular amateur radio award DXCC.
CQ Amateur Radio Magazine CQ Zone 31.
International Telecommunication Union ITU Zone 63 .
Marquesas Islands RSGB IOTA reference number IOTA OC 027.
Marquesas Islands count as multiplier in CQ WW DX and other major contests.
Nuku Hiva Island
Nuku Hiva Island is a jewel dropped in the South Pacific among the fabulous Marquesas Islands. If a desert island type of vacation is what you're looking for, then your search ends here!Majestically rising from the sea are the twin volcanoes that gave birth to the island. On one of these volcanoes, one of the sides has eroded to such an extent that farmers use the plateau that has been left behind. The other volcano has a side that has given way to form Taiohae Bay. Here, visiting yachts pull in to explore the interior of the island.The volcano is a breathtaking backdrop to Taiohae town, which is the capital of the island and boasts a beautiful curved harbor at its base. The town can only be reached by water or by a dangerous cliff face.
Oddly enough, and quite unusual for this part of the world, one-third of the island has been made into a desert by the trade winds that constantly blow. The mountains protect that portion of the land, but have also turned it into something reminiscent of the outback in Australia. Apart from a few cattle ranches and such, not much activity goes on in this area.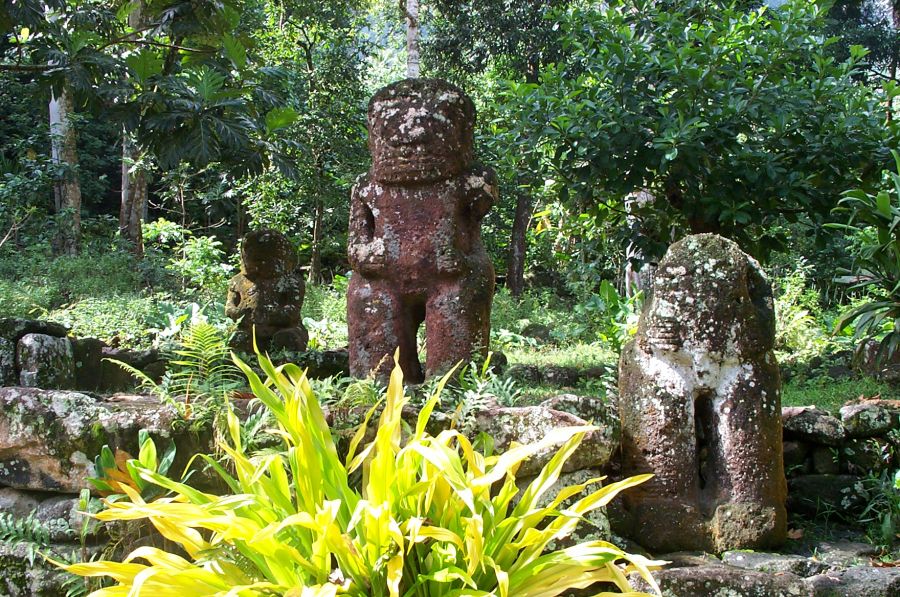 Things to See and Do on Nuku Hiva Island
French Polynesia is well known for its pearls that are harvested from the sea and NukuHiva is no exception. There are, however, exquisite examples of carving to be seen around the island. The locals carve wood, bones, or stones to show off intricate designs that can also be seen on their tattooed bodies. Visit the Monument de Herman Melville or the Cathėdrale de Notre-Dame des Marquises to see exceptional examples of their work. In fact, artisans are only too happy to have visitors watch them at work and sell a piece or two for their labors.
Drop into Rose Corser's Boutique to view many ancient pieces of art in the museum that she created to house these rare antiquities. Some pieces date back almost two thousand years, but there are also some great souvenirs available to purchase.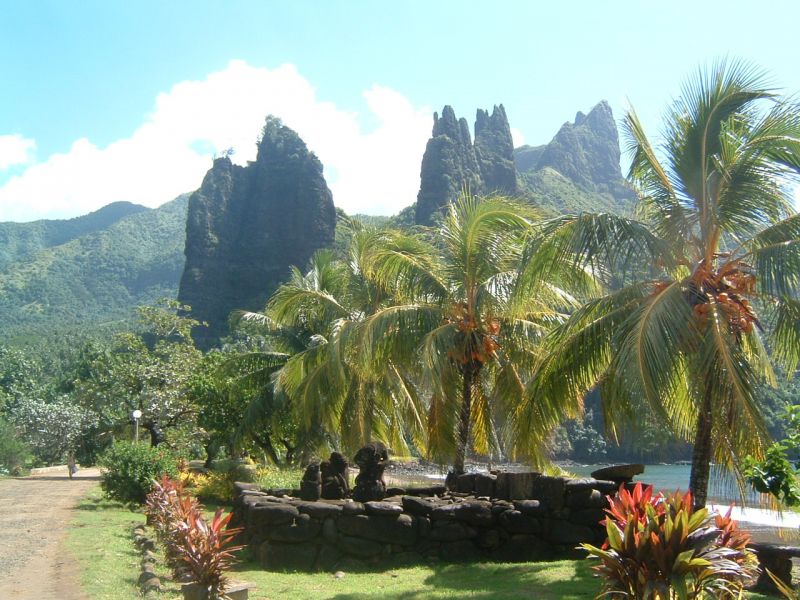 For Lazy Beach Days
Of course, visiting a desert island-style destination like Nuku Hiva would not be complete without venturing down to the beaches and dipping your toes in the ocean surrounding the island. There are boat trips, snorkeling, scuba diving, and just about any other water-based sport that you can imagine. Avid reality TV watchers may also notice that this island is where one of the Survivor series was filmed!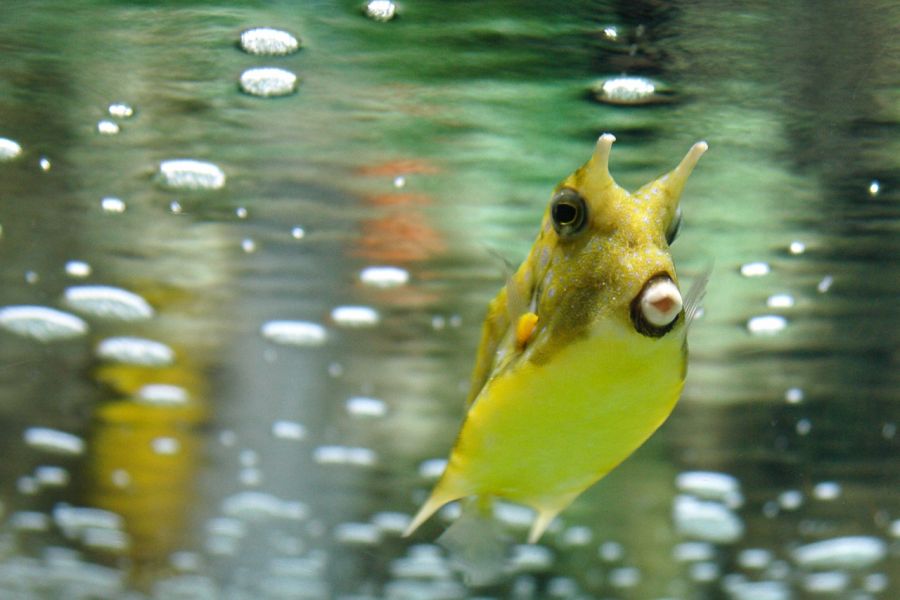 Trips off the Island
For an interesting day trip, take a boat over to UaHukaIsland, which is approximately one-quarter the size of NukuHiva and only has about six hundred inhabitants. Its diminutive size does not mean that there is nothing to see. It has no less than four museums and houses the only botanical garden in the entire region.UaHuka is also the base for a huge colony of sooty terns (birds) that number in the millions. They are so noisy that passing ships can hear them from far out in the ocean!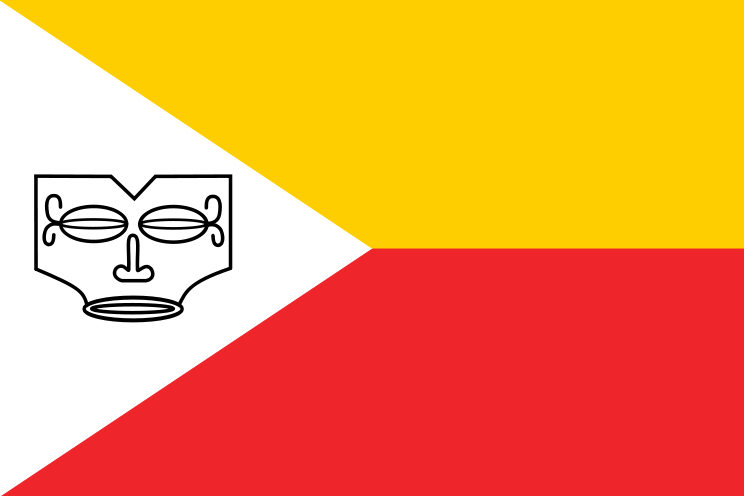 Lastly, Nuku Hiva has very little in the way of roads, so even the locals travel from place to place by boat instead. Bookings for these trips can be done at most accommodations and the locals often hire out their own vehicles as taxis as well. You'll be hard-pressed to find a friendlier place for a desert island vacation!
TX7G. Where is Hiva Oa Island located. Map.
TX7G Marquesas Islands. Sunrise 12-11-2023 at 14:47 GMT sunset at 03:31 GMT