Olli, OH0XX will be active from Ascension Island in CQ WW DX SSB Contest 25-26 October 2014 as ZD8R.
He will be in SOSB category.
QSL via home call.
Representing the beauty of Atlantic Ocean the Ascension Island
Southern Atlantic Ocean stands as a mark of beauty and significance it's also noted for having many unique and attractive islands, but the Ascension Island possesses unique charms and attractions of its own. It basically is one of the secluded islands that is situated 1600 km from African coast and from South American coast it is located at a distance of 2250 km. Interesting point associated with the name of this island is that its discovery took place on the Ascension Day because of this reason the name Ascension Island was given to it. This island is given great significance by the historians because during World War II it was noted as a crucial air as well as naval station which were responsible for giving combat bases during Battle of Atlantic. In addition, to this there are many other historical contributions of this island that are highlighted by the historians from time to time. Also, during the time when Falklands War was taking place military of Britain used this island at many occasions. The most interesting point related to this island is that it has an antenna which plays a vital role in the operating of the Global Positioning System. In addition to this it acts as site of Ascension Island of Royal Air Force also rocket tracking system of space agency from Europe as well as Atlantic Relay Stations of the British Broad Casting World are present here. All these points highlight the strategic value and navigational importance of Ascension Island.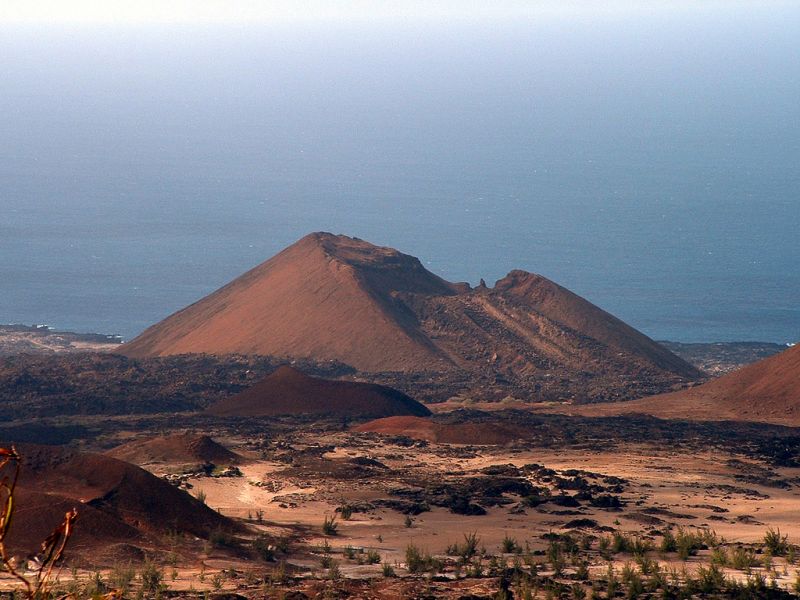 Flora and Fauna of the island
Plants
This island was known for possessing its local flora till the time when explorers from Portugal unleashed goats; they consumed a major portion of the natural plants present on island. In addition, to this after sometime rabbit, goat, rat, donkey and sheep were introduced and this invasion further damaged natural flora. Conditions took drastic turns with the passage of time and when the year 1843 arrived the Island was noted as a barren island which contained fewer plants. But British took notice of this situation and carried out the of species and this strategy worked in a sense that today Green mountain of the island is counted in the larger scale forests of the world that have been planned and with each passing year its showing impressive growth. Highest point is located at 859 meters. Flora, which is endemic, has the inclusion of some very popular species like the Asplenium ascensionis in addition to this some extinct species such as Dryopteris ascensionis have also been discovered here. Green Mountain National Park was introduced in the year 2005 during the month of June, since its inception the park has been successful in winning the interests of a larger part of the population of this world.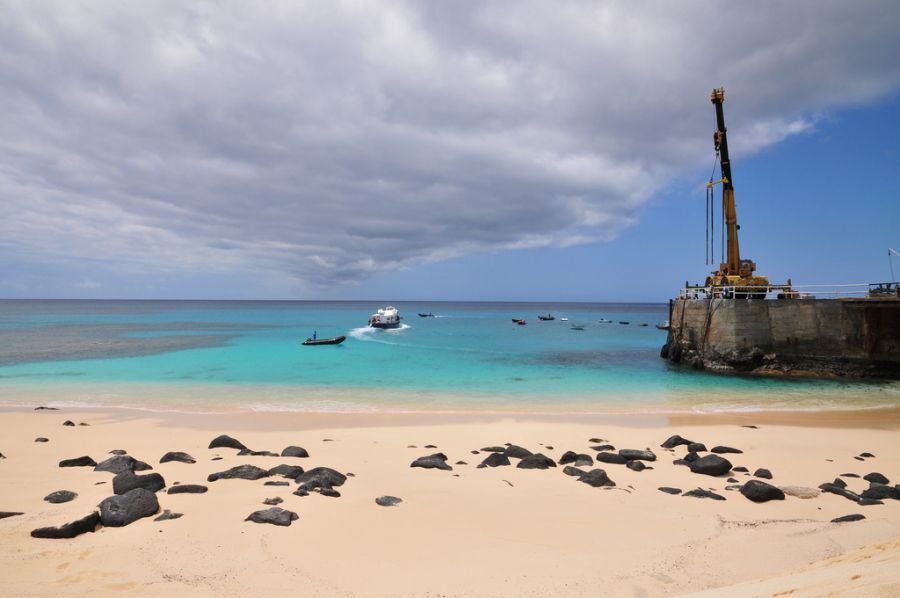 Green Mountain
As mentioned earlier Green Mountain is a prominent summit which is regarded as topmost spot of the noted Ascension Island also it is noted all around the globe because according to the views of some sources it has one of the largest planned forests of globe. This mountain is located in national park and one can reach it by following the main road from the Georgetown. Important point to highlight is that cars or other kinds of vehicles cannot move to the highest point of the mountain. The region is being maintained for the tourists and for the movement a path is there between the dense vegetations.
Animals
Introduction mammals of different kinds have been carried out in this region and of them sheep, donkeys also rats are of great significance. Lizards have also been introduced and you are also going to find variety of endemic insects here as well. Especially during the summer season flies create trouble for the people. Johngarthia lgostoma holds the reputation of being largest local animal. Waters contain different types of fishes, but most noted of the pervasive fauna is Green turtle. Some popular types of birds found in this region are being mentioned below
Canaries,
Francolin,
Sparrow,
Waxbill
Sooty tern boobie,
Petrels
Tropicbirds
White terns,
Brown noddys,
Black noddys
Ascension frigatebirds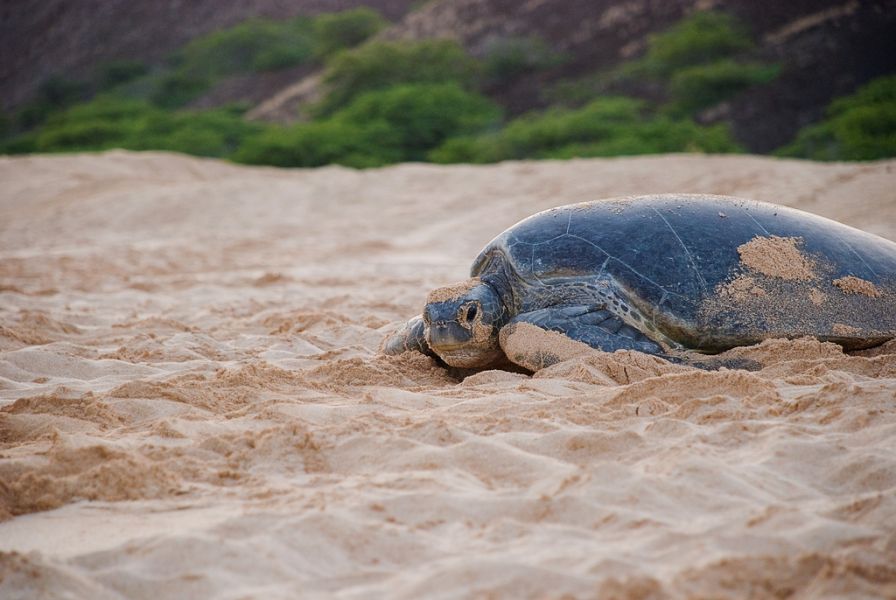 Boastswain Bird Island
It's a famous smaller island that is situated 270 meters from the eastern coast of the Ascension Island. The interesting aspect related with this smaller islet is that thousands of birds are found here. A great variety of seabirds takes it as home because of the groups of rat and cat, which are major threat to these birds on the Ascension Island. Keeping the prevailing trends in consideration cat and rat eradication programs were introduced so that birds can come back to the Ascension Island. This islet holds the status of being an IBA because it acts as a breeding site for birds.
Climatic conditions of the Island
The island hosts tropical climatic conditions. The temperature at coastal region ranges from 68–88 °F and at the highest point of the island the temperature is 5 to 6 degree cooler. Rainfall can take place during any period of year, but it has been noted that rains are more common from June to September.
Demographics
Interesting point to mention here is that you are not going to find any kind of indigenous population upon this island, but the estimates which were collected in the year 2010 suggest that 880 individuals live here. Five settlements associated with this island and all of them work in harmony with each other.
Tourism
Till the year 2002 tourism was not very well developed on this island and there were many reasons present behind all this. But within the past few years restricted air travelling has been permitted to the public by the RAF and accommodation facilities have also been provided to the visitors.
In short, Ascension Island is a historical place, which has a strong significance associated with it even in modern time. You should visit this place if opportunity presents itself in front of you.
Video Ascension Island