Radio Amateurs members of Qatar Amateur Radio Society (QARS) will be active from Al Safliyah Island, IOTA AS - 088, 1 - 7 January 2017 as A70X.
They will operate on HF Bands CW, SSB, Digital modes.
Team - A71AM, A71AV, A71BI, A71EM, A71GO, A75GM, A75GT, E76AA, E78AA, EI5GM, EI9FBB, MM0NDX.
QSL via M0OXO, OQRS.
Ads for direct QSL:
Charles Wilmott, 60 Church Hill, Royston, Barnsley, South Yorkshire. S71 4NG, England.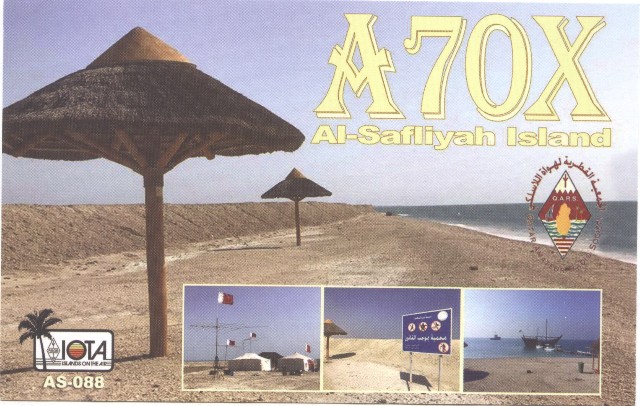 Al Safliyah Island. A70X QSL.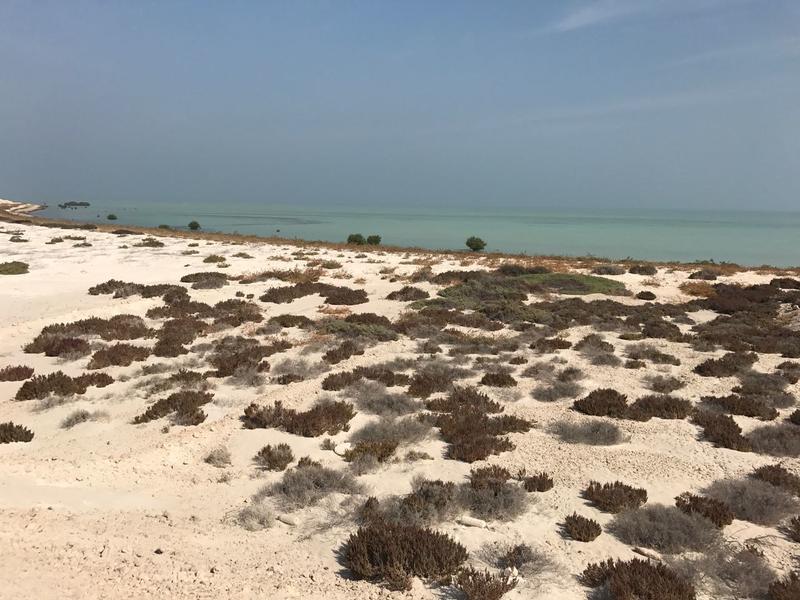 A70X. Where is Al Safliyah Island located. Map.
A70X Al Safliyah Island. Sunrise 11-24-2017 at 02:56 GMT sunset at 13:44 GMT