ZS5J is currently active from Mozambique as C91J.
He is active on HF Bands.
QSL via home call direct.
Mozambique
A Few Words about Mozambique
Mozambique is located in South East Africa and is stretches across 309,493 square miles. It offers 1535 miles of coastline and is closes to the Mozambique Channel and the Indian Ocean. It borders Tanzania, Malawi, Zambia, Zimbabwe and South Africa. Nearly 100% of the population belongs to native tribes such as Shangaan and Chokwe. Maputo is the capital of the of Mozambique. Their main exports are eaw aluminum, aluminum bars, refined petroleum, coke, and coal briquettes.
The official language of Mozambique is Portugese, though only the more educated speak it. There are also more than 60 dialects of Bantu, and some English can be found at hotels and other tourist lodgings. The religion is split between the majority, who practice various African religions, and about a third that practice Christianity. 10 percent are Muslims. Many who converted tend to mix their traditional practices with those of their new found religion.
Mozambique won its independence from Portugal in 1975; however, the next 15 years would be filled with warring faction who all wanted control of the government. In 1992, a peace treaty was signed and a cease fire began. This war affected Mozambique in everything from education to continuing human rights violations. They are still transitioning to a country that will properly support and care for its citizens.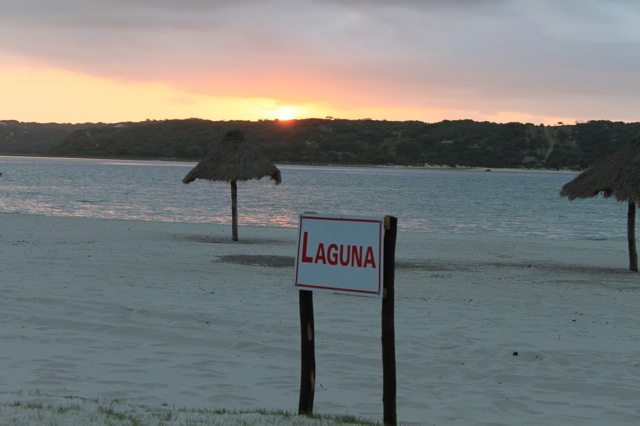 Getting Around
Air travel: There are three international airports in Mozambique. Maputo International airport is located in the capital, Vilanculos International airport gives access to the Bazaruto Archipelago and Pemba International Airport acts at the gateway to the Quirimbas Archipelago. Most popular airlines arrange flights to these airports
Driving: Mozambique is not a great self driving destination. Guided safaris are the best way to explore the inlands.
Boats: To get out the various Archipelagos, you will need to hire a boat. The islands are small and easily explored on foot. There are always opportunities available for sailing trips as well.
Culture
Though much food in Mozambique was influenced by the Portuguese Cuisine, Mozambique has its own unique style as well. Ncima is a thick porridge that has become a staple in Mozambique. Other popular carbs are Cavassa and rice. A favorite sauce of the country is called Piri-Piri. Often served with chicken, piri-piri sauce is made from the piri-piri peppers, lemon, vinegar, brown sugar, tomato paste, oregano, thyme, and paprika. They also have many successful beer brands.
Coming a long way from their conflicts in the 80's and 90's, all children are now enrolled in primary school. Unfortunately, there are still many improvements to be made as teachers are often under trained and understaffed. Completion rates are low. Nearly half of students leave school before finishing 5th grade. Schools often take care of health and psych-social services due to the AIDS epidemic. In 2006, the Child-Friendly school package was put into place to help combat some of these negatives. It focuses on education, health, water, sanitation and hygiene, as well as protection and community participation. This program is showing improvements in the schools of Mozambique.
Music in Mozambique is one of the few things that has really thrived since their independence. Popular choices are giant Timbila orchestras, salsa-esque Marrabenta, and even hiphop through the Maputo jazz fusion. The milba (plural Timilba) is considered very classy. Famous musician, Venancio Mbande and his Timilba orchesta are also accompanied by singers and dancers. He plays shows in his house.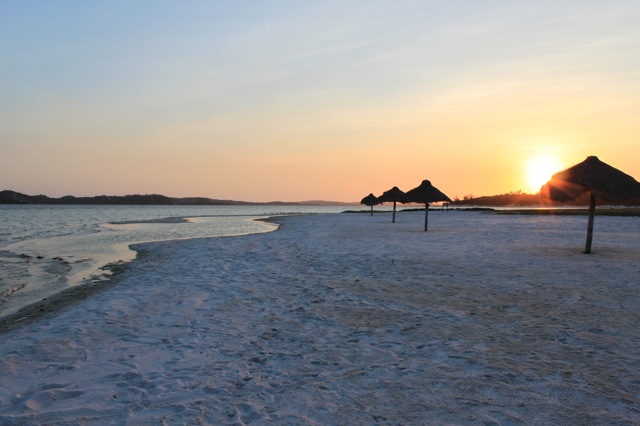 Nature
Average temperatures is 28 C (78 F). It is known for its sunny and tropical climate. Summer can be rainy, humid and very hot. Winter (from April to September) is cooler and drier. It is suggested to travel during these months. The Northern part of the country receives twice as much rainfall as the south. The south is not a stranger to severe droughts.
Animals native to Mozambique include elephants, hippos, crocodiles, hyenas, lions, cheetahs, and jackals. Those staying in costal area can experience the migration and birth of humpback whales in June, July, August, September and October. Mozambique is also home to the rare and endangered black rhinoserous. If you want to experience these animals, you can't miss the Miomba Woodlands and the Derre Forest Preserve that house these animals in natural grasslands, forests, and plains.
Sports
Mozambique has both a National Cricket team and a National Football team. Eusebio was a famous footballer from Mozambique that passed in 2014. They have had 2 Olympic appearances by Maria Mutola, who won a gold in 2000 and a bronze in 1996 for the 800m dash.
Where to Stay
If your main goal in Mozambique is to take in all the wildlife, then you'll be happy staying at Lugenda Wilderness camp. It is located off the Niasse reserve on the Lugenda river. The camp can only hold 16 guests, so you get the comfort of seclusion for your stay. It offers luxury tents, a swimming pool, a thatched relaxation area, and occasional visits from elephants. It is an exclusive safari experience.
If you're looking for the ultimate African spa experience, then Anantara Bazaruto Resort and Spa is for you. It offers and exclusive and secluded beach experience that you will never want to leave. There are 44 luxury beach chalets with stunning views and all the comforts of pampered living, including a world class restaurant and two bars on site. When you're feeling adventurous, they offer snorkeling, swimming, deep sea fishing, as well as many other activities. Come relax in comfort you've never imagined on Bazaruto Island.
Conclusion
While parts of the country are plagued by a violent history, Mozambique still offers many beautiful opportunities for safari adventures, breathtaking ocean views, unique local music, and delicious cuisine. It is an exotic vacation spot that will blow you away with experiences you never expected. Whether you're looking to enjoy nature with your family, or a secluded beach with the love of your life, Mozambique is a perfect vacation destination. Come experience the world on the wild side!