DF9GR is currently active from Bolivia as CP6/DF9GR.
He is active on 80 - 10m CW, SSB, RTTY, PSK.
QSL via home call, LOTW, eQSL.
Bolivia. Information
Bolivia, officially Plurinational State of Bolivia, is country located in South America.
Motto- Unity is the Strength.
Capital city- Sucre.
Official languages- Spanish, Aymara, Araona, Baure, Bésiro, Canichana, Cavineño, Cayubaba, Chacobo, Chiman, Ese Ejja, Guaraní, Guarasuawe, Guarayu, Itonama, Leco, Machajuyai-Kallawaya, Machineri, Maropa, Mojeño-Trinitario, Mojeño-Ignaciano, Moré, Mosetén, Movima, Pacawara, Puquina, Quechua, Sirionó, Tacana, Tapiete, Toromona, Uruchipaya, Weenhayek, Yaminawa, Yuki, Yuracaré and Zamuco.
Independence from Spain- 6 August 1825.
Currency- Boliviano BOB.
Time- UTC - 4.
International phone code- +591.
Internet domain- .bo
Bolivia is named after Simon Bolivar.
Bolivia is divided into 9 departaments.
National flowers- Kantuta, Patuju.
National animal- Llama.
National bird- Andean Condor.
CP6/DF9GR Bolivia. Information for Radio Amateurs.
Amateur Radio prefix- CP.
DXCC country- Bolivia.
WAC continent- South America.
WAZ zone- 10.
ITU zones- 12, 14.
QTH locator- FH53.
Radio Amateur organization- Radio Club Boliviano RCB, Member of International Amateur Radio Union.
Ads: Plaza Tejada Sorzano No. 1392, La Paz.
IARU liaison- Mario Iberkleid, CP1FF.
Bolivia
A diverse, beautiful and a multiethnic – Bolivia – is a South American democratic country, with Peru as its neighbor from the northwest, Brazil from the northeast, Paraguay in the south and Argentina from the southwest. Bolivia has joint control over Lake Titicaca, with Peru. Lake Titicaca is the highest and the most navigable lake in the world. Bolivia is considered to be South America's 'Tibet', as it is a remote region, navigable only via the Paraguay River. Bolivia is an indigenous region, home to a majority of pure Native Americans!
Bolivia's popular tourist destinations
Bolivia is one of the most beautiful countries of South America, offering many tourist destinations that are unique and diverse in their own way.
Tiwanaku
Tiwanaku is a sight consisting of Pre-Incan civilization's ruins. It is a premier pre-Columbian site of archaeology. Lake Titicaca and its shore are covered with the ancient city's remains. It is Bolivia's monumental city with highlands ranging to 13000 feet above the sea level. The lake, mountain ranges and humongous solid blocks also encompass the city. Tiwanaku is an ideal sight for photographers!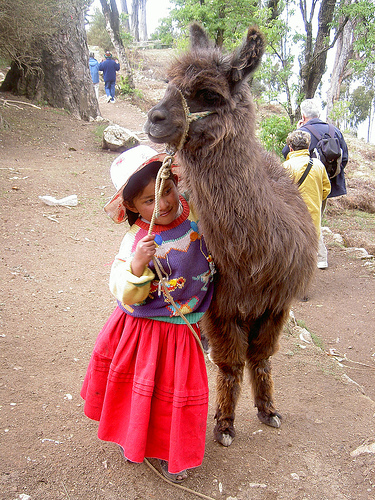 Lake Titicaca
Lake Titicaca is located in La Paz and is the world's highest navigable lake. The lake is divided into 2 basins – LagoMenor del Titicaca and Lago Mayor del Titicaca. Chuchito Lake or the Major Lake is made of blue colored and sweet water, surrounded by snowy peaks and mountains that create a truly divine sight.
Uyuni Salt Flats
Uyuni Salt Flats or Salar de Uyuni is a formed after an inland ocean disappeared. It extends till the lake of Titicaca. Do make it a point to drive this extension for gaining an out-of-the-world experience!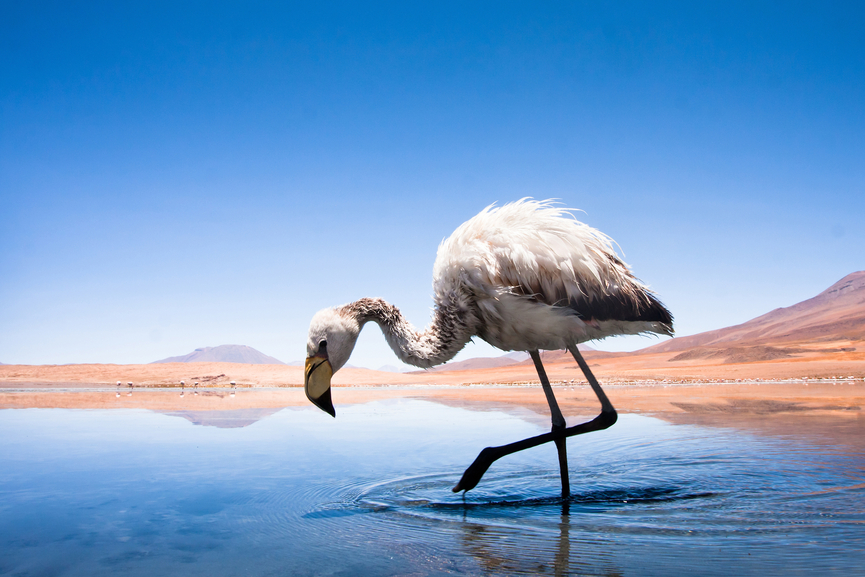 Coroico
Coroico is a fabulous place for spending a night prior to leaving for La Paz. It is in Bolivia's Yungas. It's low elevation and fantastic weather makes Coroico nothing less than a resort.
Samaipata
Samaipata fortress or Fuerte de Samaipata is located new Santa Cruz. The Kollasuyo Empire used the fortress.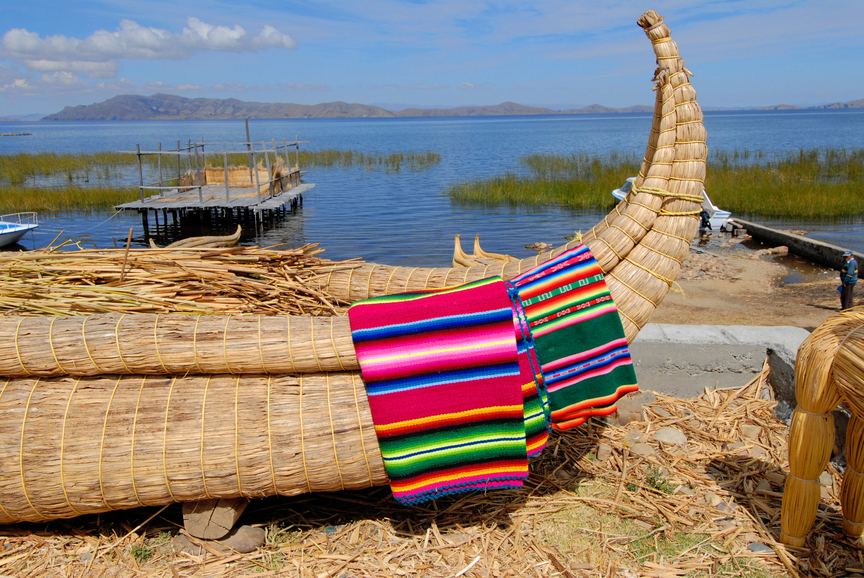 Villa Tunari
Cochabamba's tropical region, Villa Tunari is located between Amazon's lowlands and Andes Mountain Range. You will find a spread of ecological elements across Villa Tunari's forests and rivers.
Bolivia and its diverse cuisine
Bolivian cuisine is high on potatoes and meat. A must try dishes are Silpancho, which is pounded beef patty, presented on a bed of potatoes and rice and topped with a fried egg. Then there is Pique a lo macho, which is a platter of grilled meal, served with spicy sauce made of onion and tomatoes. The street food scene of Bolivia is superb. There is Salchipapa or sliced sausages fried along with potatoes, Anticucho or grilled beef hearts and Choripan or in other words chorizo, served as a sandwich.
Bolivia, with its superb natural and rugged beauty, is a land of sheer mystery, charisma and adventure. Rivers, peaks, round edges, mighty mountains, and deep jungles is ideal for climbers, and wildlife lovers. Bolivia is also deeply embedded with Latin culture, spirit and history. Bolivia has been declared as a Plurinational State officially.

Video Bolivia