Welcoming The Double Tango. Last week Mr. Walaa Temraz & His XYL Mai Temraz Passed The Required Amateur Radio Exam In Ghaza, Palestine And Where Issued E41WT OM Walaa And E41MT XYL Mai.
The QRZ Info Was Updated As There QSL Manager Is KB9GSY.
Anyone Interested In Donating Any Ham Gear/ Antennas/ ETC Can Contact Me KB9GSY Directly At My QRZ.com Address. Lets Get them On The Air .
73s And Hope they Can Be On Air Soon.
Ayman KB9GSY
QSL Information change
QSL for E41WT, E41MT direct only:
Al Nasser neighborhood Khalid al Hassani St. , P.O. Box 1323, Gaza Strip, Israel.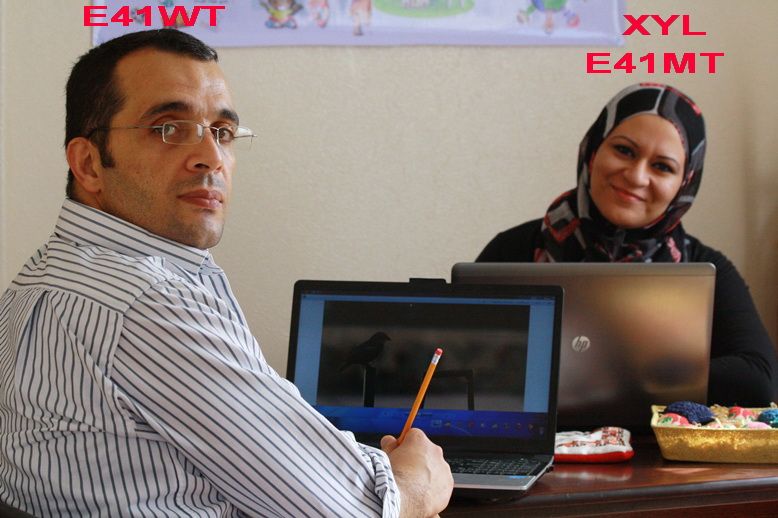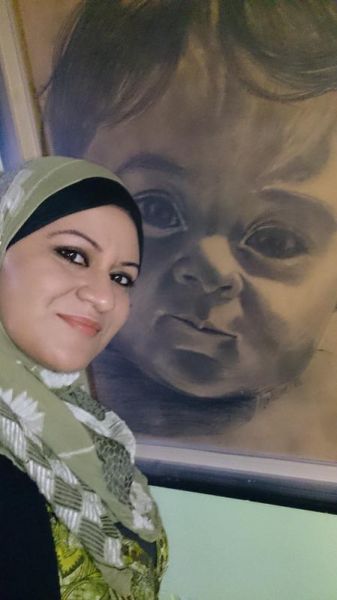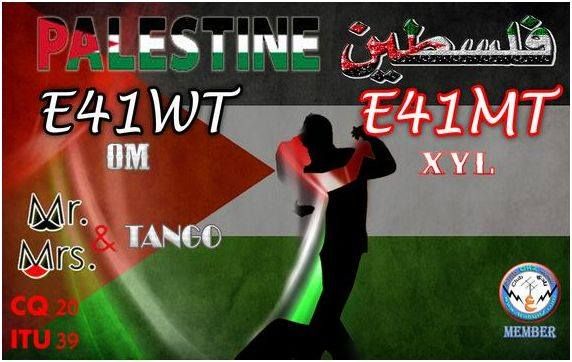 Video Palestine