Gerard, F2VX will be active as FM/F2VX, from Martinique Island, IOTA NA - 107, until 18 April 2018.
He is working on HF Bands.
Recent DX Spots FM/F2VX
QSL via F2VX.
Ads for direct QSL:
Gerard Debelle, No.4 Le Haut d'Yvrac, YVRAC, 33370, France.
Previous activity:
Gerard, F2VX and Bernard, F9IE will be active from Martinique Island 11 December 2014 - 8 January 2015 as FM/F2VX and FM/F9IE.
They will operate on HF bands CW, SSB from FM5WD station.
QSL via home calls.
Martinique Island
Geographical Analysis of Martinique Island
Martinique is an Island with a population of about 386,486 people as recorded in 2013 January. It has a land mass of 1,128 sq km and is located in the Lesser Antilles situated in the Caribbean Sea. It is made up a single overseas department of France. As a matter of fact, it is on the south of Dominica, north of Saint Lucia and northwest of Barbados. France as a country has about 27 regions in which Martinique is one. Thus, it is directly a part of Republic of France. Martinique has an official language as French and uses euro as her currency though, it has a local language of Antillean Creole. As a matter of fact, Martinique was first seen by Christopher Columbus in the year 1493 and he was able to step his feet on Martinique on 15th June, 1502. During his time, the Island was named Jouanacaera-Matinino which was from an Island called Tainos of Hispaniola. However, the name of Martinique Island has changed from Jouanacaera meaning Island of Iguanas to Madinina which means Island of lowers to Madiana and to Martinite and to Martinica and finally to Martinique which was actually given to it by Christopher Columbus when he finally stepped on the island in 1502.
The Early Times
The first occupants of this Island are the Arawaks. They were later replaced by the Caribs who came from the mainland to occupy the Island in 1201 CE. The Caribs came to inhabit the Island by completely destroyed the Tainos who had been residents on this Island before them.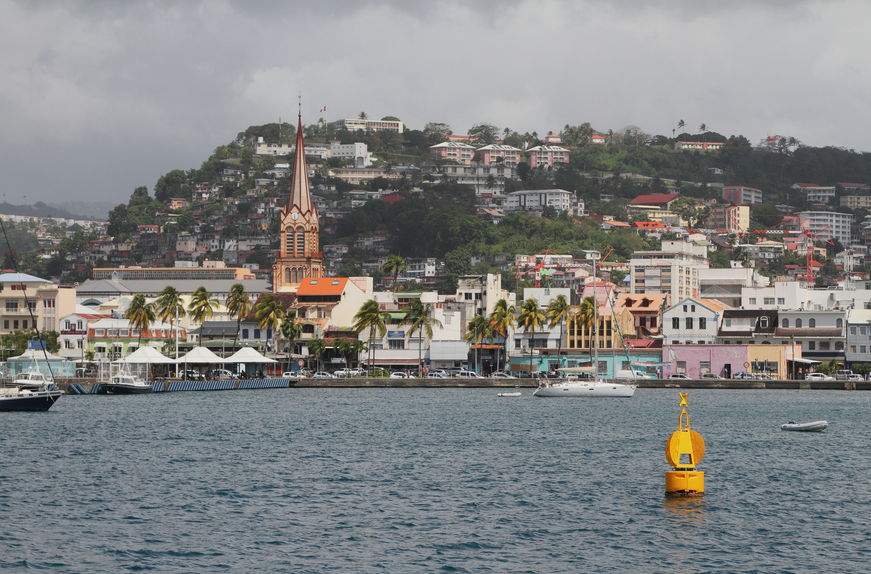 French Invasion into Martinique
In the year 1935, French came into Martinique with about 150 French citizens who were displaced by the English from St. Kitts Island to settle in Martinique Island on the leadership of Fort St. Pierre. When he died, in 1636, his nephew Du Parquet took over in 1637 as the governor of Martinique. However, the Caribs who originally inhabited the Island rose against the French inhabitants but could not succeed rather; they were compelled to retreat to the Island eastern region which was known as the Caravelle Peninsula though now called the Capesterre. In the process, most of the Caribs were killed, some taken captive and sent to Dominica where they carried on with their lives without any further disturbance of the French settlers. French settlers in Martinique changed to another religion other catholic owing to the fact that catholic priests were not much as of then but order was always coming from the mainland to curtail this. As a matter of fact, British had come in one occasion or the other to take possession of Martinique but after the Napoleonic wars, French has being in possession in 1815. On 8th May, 1902, there was an eruption in Mount Pelee that killed quite a lot of people in Martinique and the survivors returned southern Dominica and few still remain on the Martinique Island.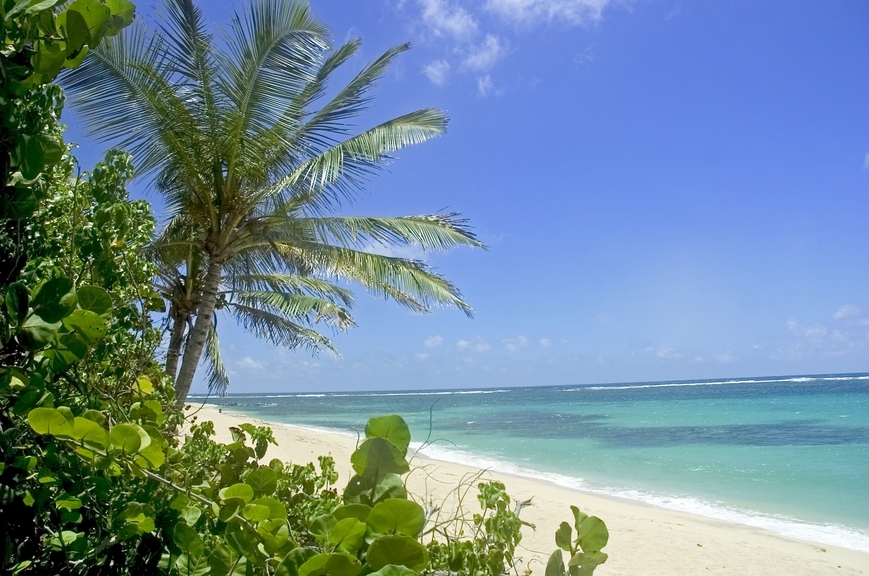 Island of Martinique Government
Martinique is an overseas Department of France which has complete legal and political rights. This enables Martinique to always bring out two senators to the French Senate as well as four deputies to the National Assembly of France. Martinique has four subdivisions and they are;
The first subdivision is Fort-de-France which has a population of about 163,969 inhabitants as recorded in 1990 with four communes and sixteen cantons. It covers St. Joseph and Schoelcher areas.
The second subdivision is La Trinite which has a population of about 78,922 inhabitants as recorded in 1990 with a growth percentage of 7.71%. It covers La trinite, Ajoupa-Bouillon, Le/Marigot, Le Gros-Morne, Basse/Pointe, Le Robert areas and Macouba, Sainte/Marie.
The third subdivision is Le Marin which has a population of about 93,345 inhabitants as recorded in 1990 with twelve communes and thirteen cantons. It is located on the sourthern part of the Island and covers La Marin, Les Ansesd'Arlet, Ducos, Le François, Le Diamant, Rivière-Pilote, Sainte-Anne, Sainte-Luce, Rivière-Salée, Saint-Esprit, Le Vauclinareas and Les Trois-Îlets.
The fourth subdivision is Siant-Pierre which has a population of about 23,336 inhabitants as recorded in 1990 with eight communes and five cantons. It covers Le Carbet, Le Morne-Rouge, Case/Pilote-Bellefontaine and Le Prêcheur areas.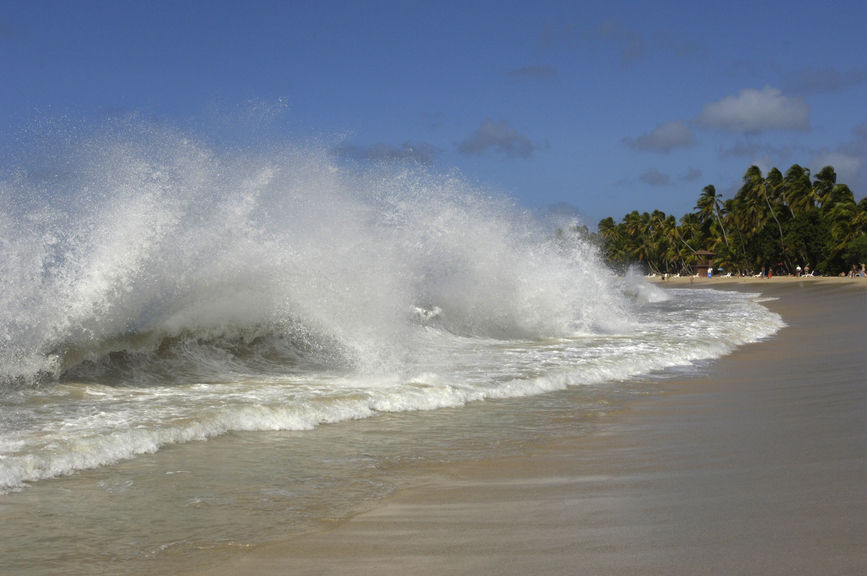 Source of Revenue and Economy
Martinique economy grows as years go by. In 2003, the economy was on a total GDP of 5,496 billion euros. Its major of revenue is in the;
Agriculture
Industry
Fruits
Beverages
Refined petroleum products
Banana, etc.
In exchange for this, Martinique do import the following;
Vehicles
Medicine
Raw petroleum
Furniture
Vegetables
Grain
Meat, etc.
It is however believed that Martinique economy and revenue is more dependent on agriculture which is channelled towards to production of sugar and rum gotten from sugarcane.
Martinique as a Tourists Attraction
Apart from agriculture and other mean of revenue in Martinique, tourism is another fast growing income generation source. Over 500,000 tourists come into Martinique on yearly bases and the tourism industry also is developing in its capacity or strength as they employ over 7% of the cumulative workforce in Martinique.
Income into Martinique also flows from the import charges on the goods that are being imported. As a matter of fact, this brings about 40% of the total revenue coming into Martinique Island.
Mode of Transportation in Martinique
Martinique as a urban city has so many mean of transportation which includes;
Airport but this is just one which is called Martinique AimeCesaire International Airport.
There is also a ferry service at Fort-de-France which takes people to Guadeloupe Dominica, St. Lucia, Marie Galante as well as Les Saintes. However, there are so many other ferry service companies that ply within Fort-de-France.
There are road networks everywhere inMartinique and they are well taken care of. Buses ply the route between capital and St. Pierre.
Video Martinique Island


FM/F2VX. Where is Martinique Island located. Map.
FM/F2VX Martinique Island. Sunrise 09-30-2023 at 09:52 GMT sunset at 21:55 GMT