Gene, N0MHJ will be active from Saint Martin Island (IOTA NA-105) 20 - 30 May 2016 as FS/N0MHJ.
He will operate on HF Bands CW SSB.
QSL via home call direct.
Ads for direct QSL:
Eugene W Mc Pherson, 1807 Third St, Sturgis, SD 57785, USA.
Saint Martin Island
Securely settled in the Caribbean Sea, Saint Martin Island is truly a unique place featuring the only spot where two borders of France the Kingdom of Netherlands meet. The territory has two separate. Each of them is under the Dutch and French sovereignty relatively. Every side of the island has its main cities introducing Marigot from the French side and Philipsburg under the Dutch reign. Though French area is bigger featuring 53 square kilometers, the Dutch side appears to be more populated covering only 37 square kilometers of the area.
The island hosts picturesque mountains and peaks introducing the Pic Paradis, which is the highest point. Some may find it surprising, but you will hardly find any lakes on the territory of the island. Hikers can benefit from various trails that will guide them through dry forests and guts.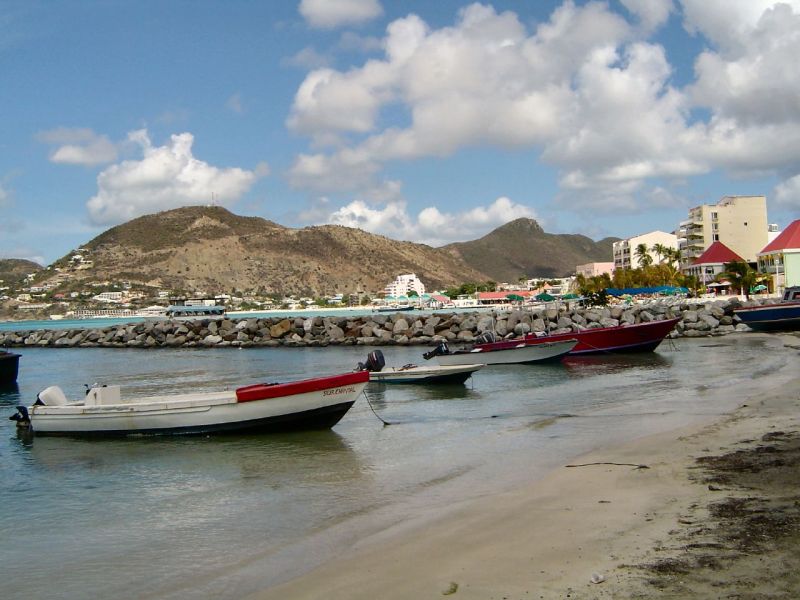 Saint Martin Island. Author - Joe Gavlas.
History of The Island
Recent researches and archeological discoveries prove that first Indian settlers were here before Christopher Columbus discovered the territory. They are believed to build their first settlements starting from 2000 BC. They were mainly Arawaks later replaced by dwellers from South America. Their main activities including farming, fishing and hunting. This fact boosted a new wave of settlers that also included hunters and anglers from other territories and nearby islands.
There are still many places to explore for archeologists. However, pre-Columbian settlers are no longer a secret. Many ancient villages have been already discovered. The last American Indian inhabitants are believed to be Tainos. They lived here during the 1500s and died out due to viruses and unknown diseases brought by the first colonists from Europe.
Christopher Columbus discovered Saint Martin Island on November 11, 1493. At this date, locals celebrate the Island's Day with huge celebrations following traditions and customs. It was a new discovery for the entire Western World and another one for a great explorer.
The territory attracted both corsairs and European sailors due to its huge deposits of salt and protected water. For this reason, Saint Martin is also famous under "the Land of Salt" moniker. All remaining American Indians were enslaved and transported to other islands. Conquistadors found the territory rather small to from their colonies. They started leaving Saint Martin for other territories.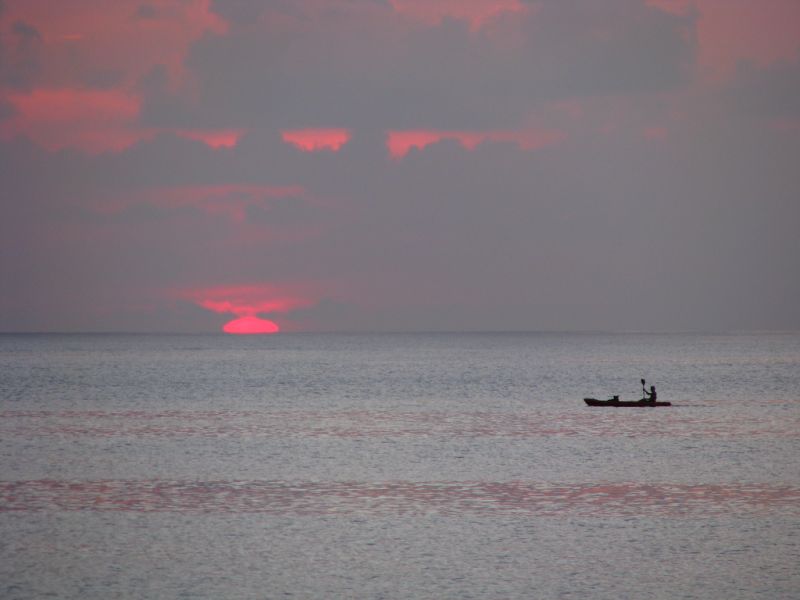 Sunset, Saint Martin Island. Author - Lucas Dima.
Saint Martin's Culture and Lifestyle
Saint Martin introduces various cultural clusters affected by the Dutch and the French. One can track Europe and American traditions as well. They are all reflected in the local lifestyle, food, music, fashion and other things that will be never left unnoticed. Despite the fact the Island is divided into two parts under the different sovereignty, both sides have some common cultural features and customs. They include the same language, religion, music and cuisine with some slight differences to identify a particular side.
Creoles are considered here as native. However, immigrants from European countries have outnumbered them greatly. New settlers regularly arrive at the island seeking for better life perspectives and adventures. The current population is about 69, 000 people. It represents over 70 different nationalities. This fact influences the way locals speak and live today.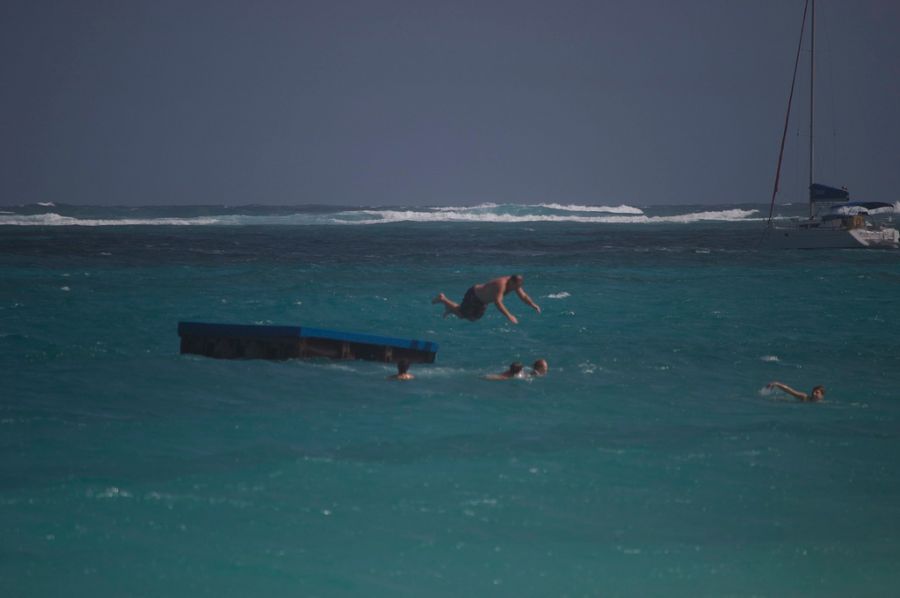 Saint Martin Island. Author - Acid Mo.
Language, Religion and Food
While Dutch is the official language of the island, French is also widely spoken here. You can also meet people speaking English. It is traditionally taught in local schools and higher educational establishments. However, you will hardly understand a word whenever you meet a native islander. They speak various patois based on African and French dialects brought by Afro-Caribbean and European immigrants.
Local religion is affected by European traditions greatly. Most of the population are Roman Catholics. However, the Melodists appear to be another dominating religious force on the island represented on both Dutch and French sides of the island.
Similarly to religion and culture, local cuisine represents a mixture of various gastronomic traditions brought from different countries. It has some features of Caribbean, African and European tastes mixed in one authentic and unique flavor. One can find a piece of the island's authentic cuisine all over Saint Martin with a growing number of traditional cafes and restaurants. Whether you are eager to try custom Creole dishes or some exclusive Indian and African recipes, you will hardly face any difficulties. Saint Martin introduces its authentic musical styles featuring extraordinary rhythms. African culture influences local music greatly with its drums taking listeners back to the original musical roots.
Where Saint Martin Island is located. Map.
FS/N0MHJ Saint Martin Island. Sunrise 12-09-2023 at 10:31 GMT sunset at 21:38 GMT