N2OO, UA3AB, EY8MM, FM5CD, HK1R, K0IR, K4UEE, K9CT, LA6VM, K4ZLE, N6HC, VA7DX, VE7CT, WB9Z will be active from Amsterdam Island 24 January - 12 February 2014 as FT5ZM.
They will be active on all HF Bands.
QSL via N2OO.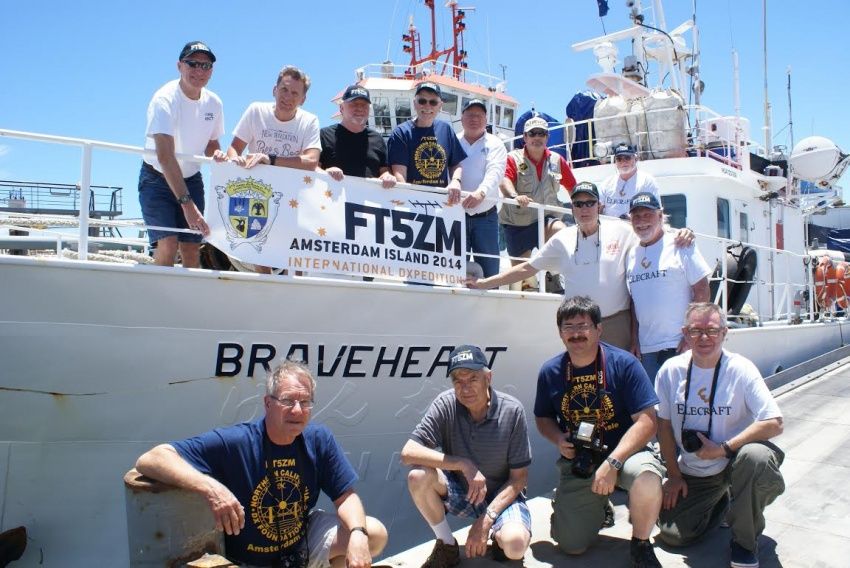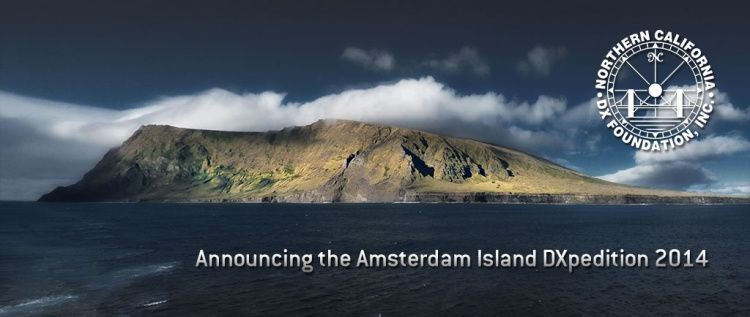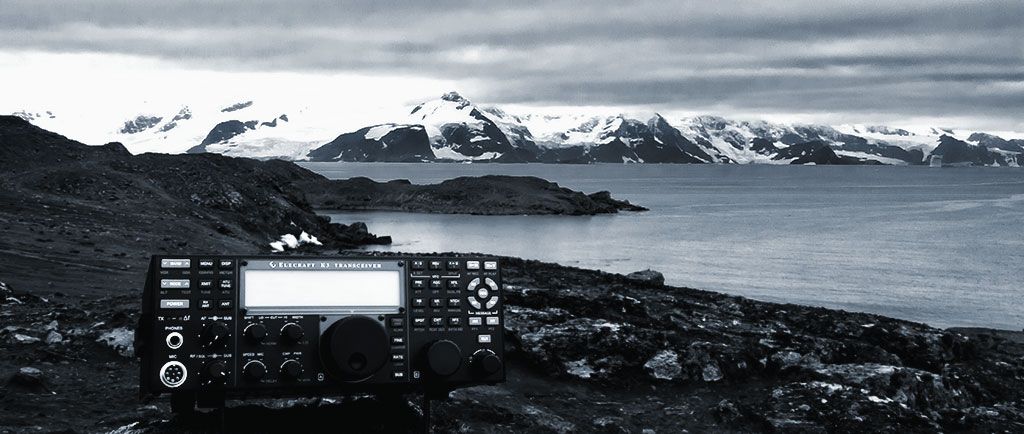 Amsterdam Island
Amsterdam Island or Ile Amsterdam is also known as Nouvelle Amsterdam and New Amsterdam. It has been named after Nieuw Amsterdam (ship), which was further used for naming an entire city of Netherland – Amsterdam. Amsterdam Island is situated in the southern part of Indian Ocean and is amongst the French Southern & Antarctic Lands, along with Ile Saint-Paul. Juan Sebastian Elcano – an explorer from Spain – explored Amsterdam Island in 1522. But Anthonie Van Diemen christened the island – a Dutch captain – as Nieuw Amsterdam.
Active Volcanic Island
Amsterdam Island is an active volcanic island. The last eruption was in 1792. The island is endowed with an oceanic, mild climate, high humidity levels and westerly winds that are tenacious in nature. Amsterdam Island is blessed with the abundance of flora and fauna. A low forest consisting of Phylicaarborea was formed and today it is known as Grand Bois or the Great Forest. This forest covers the island's lowlands, thereby, providing it a mystic charm!
Home to winged beauties and majestic beasts
Amsterdam Island is also home to numerous Amsterdam Albatross, along with Antarctic Tern, Western Rockhopper Penguin and Great Skua – These are rare bird species that have made the island their abode.
The southern elephant seals and subantarctic fur seals also throng the island. Animal lovers can chance upon the sightings of wild cattle that are unique and known as Amsterdam Island Cattle.
Flora and Fauna at Amsterdam Island
The lowland region of Amsterdam Island supports a mixed forest of native Phylica and ferns. There is also the presence of liverworts and flowers. The liverworts found in the island are Marchanitia and the flowering plants are, Acaenasanguisorbae and Plantagostauntoni. Amsterdam Island is an isolated island. Thus, its ecosystem is deficient of species. But the island is also close to the subantarctic islands.
Rockhopped Penguins make up as the residents of this island. These penguins have made the northern part of Amsterdam Island as their breeding ground. The Rockhopper penguins are unique looking. They have bright red colored eyes and red-orange bills, with black and yellow crests. Apart from these penguins, there are also seals that cover the island.
Amsterdam Island is known to be a degraded island. It has suffered a lot during the 18th century period because of its location. It was a direct route for ships that sailed to and fro from Australia and South Africa. The island was a source of wood for the ship crew and also a resting ground. The crew members would lit fires and pits, which in the process damaged the native forest and also eliminated the burrowing species' habitat too.
Amsterdam Island is a volcanic island. It has many young volcanic islands, which are located not far from the island. There isn't any kind of accommodation facility available here. however, if you want to visit and experience the wilderness, then you have to make your own lodging arrangements.
Video Amsterdam Island.